Condos For Sale In Vista CA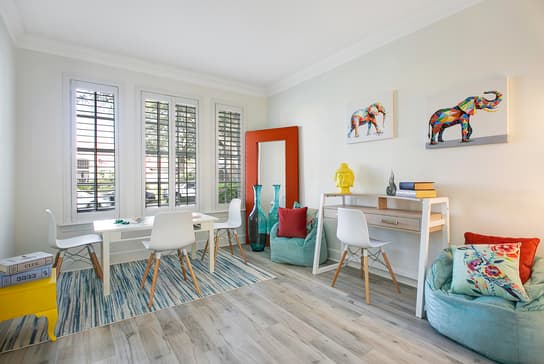 Research real estate market trends and find condos for sale in Vista CA. Search for new homes, open houses, recently sold homes, and recent price reductions in Vista. To change how the search is displayed, click the gray button next to "Sort" to display condos in Vista by price, number of bedrooms, or days on the market.
*Be sure to register for a free account so that you can receive email updates whenever new Vista condos come on the market and if you're in the market for a home today, reach out for our exclusive off MLS pocket listings!
Available Vista Condos
Vista Condos
June 10, 2023
Having thoughts of SELLING?
How's The Market In Vista?
We have (updated weekly) market data for Vista CA!

Vista Condo Real Estate Agents
Having thoughts of buying or selling a condo in Vista? When you're buying a home or selling a condo, the right team can make or break a deal, especially in a market as complex and competitive as Vista California. Through aggressive advocacy and proven competency, our local Vista condo real estate agents are committed to guiding you through the entire real estate process from start to finish. We are a team of highly strategic Vista selling experts, skilled negotiators, seasoned marketers, and loyal confidantes. Reach out now to the LUXURYSOCALREALTY team to learn more about condo buyer and seller representation in Vista and to receive our San Diego real estate market reports.
If you're considering SELLING...
Vista California The Best Place To Live
Dreaming of the perfect location in California? Check out Vista CA, located within beautiful San Diego weather. Find out the facts about this city in this guide


If you're looking for one of the best communities in southern California, then you really need to check out the wonderful, sunny city of Vista, CA.
Located about 40 miles north of downtown San Diego (an excellent SoCal city itself), Vista was incorporated in 1963, and it has since become one of the most vibrant communities in northern San Diego County. The city of Vista is home to many amenities, including neighborhood and regional shopping centers, and a multitude of city parks.
So if you're looking to combine modern convenience with an open, park-like setting, Vista, California is one of the best destinations in San Diego County. Let's take a look at some of the many reasons Vista is one of California's most perfect locations.
An Overview of Vista, CA
Vista is a city with a population of a little over 100,000 residents—which is somewhat on the small side for southern California.
Located a mere seven miles from the majestic blue rollers of the Pacific Ocean, Vista resides in the same Mediterranean climate that has made Southern California the envy of the world. It's also a city of extensive hills, which suits the adventurous and active nature of its citizens.
In common with much of the rest of southern California, Vista has a colorful history associated with the region's natural dryness—and a constant struggle the elements to bring water to the parched coastal plain. In the early twentieth century, with the arrival of irrigation, agriculture came to the city of Vista, CA, which was soon renowned for its avocados and citrus fruits.
Activities and Attractions
If you're wondering about what activities and cultural attractions Vista has to offer, you're in luck. With its warm, sunny weather, and proximity to San Diego and the other garden cities of southern California, there's something for everyone.
Here's a brief rundown of some of the more popular attractions in the city of Vista:
1. The Moonlight
For those with a love for the stage, the Moonlight Amphitheatre is one of southern California's finest and most picturesque outdoor theatrical venues.
2. Art Beat on Main Street
This is one of the more exciting destinations in downtown Vista. It's a perfect hangout for artists, musicians, and other creatives. And don't forget to check out its wine lounge.
3. The Antique Gas and Steam Engine Museum
Founded just six years after Vista was incorporated, the Antique Gas and Steam Engine Museum is an excellent living-history museum situated on the outskirts of town. It's a great place to visit for lovers of nineteenth-century history, as well as the history of early self-powered vehicles.
Condos in Vista
Together with much of the rest of southern California, the real estate market in Vista is not for the faint of heart.
The median home value in Vista is about $533,000. The more expensive homes top out at around $2 million, but there are also some surprisingly affordable options, with the least expensive home in Vista selling for about $115,000.
Shadowridge
There are a number of stunning neighborhoods in Vista. However, Shadowridge is one of our favorites.
The area offers the seclusion of Vista coupled with some amazing property options. If you choose to live here, you'll have your pick of some of the most beautifully-built homes in Southern California.
The area offers much for those interested in getting outdoors, including Shadowridge Golf Club and a number of breathtaking walking trails.
In terms of schools, your children will have a number of options. Highly-rated elementary, middle, and high schools can be found in all the nearby areas listed above.
Check Out the Vista
As you can see, there's a lot to love in Vista, CA. If you're thinking of moving to this wonderful slice of Californian heaven, let us help you find your new home. Contact us today!