Homes For Sale In Vista CA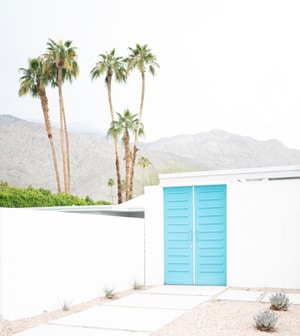 Research real estate market trends and find homes for sale in Vista CA 92081, 92083, and 92084. Vista is located east of Oceanside and Carlsbad, south of Bonsall, north of San Marcos, and west of Escondido. Search for new Vista homes, open houses, recently sold homes, and recent price reductions in San Diego. To change how the search is displayed, click the gray button next to "Sort" to display houses in Vista by price, number of bedrooms, or days on the market.
*Be sure to register for a free account so that you can receive email updates whenever new Vista properties come on the market and if you're in the market for a home today, reach out for our exclusive off MLS pocket listings!
Available Homes In Vista
Vista Real Estate
December 11, 2023
Vista Real Estate by Price
Having thoughts of SELLING?
Nearby Vista Neighborhoods
How's The Market In Vista?
We have (updated weekly) market data for Vista CA!

Vista Real Estate Agents
Having thoughts of buying or selling in Vista CA? When you're buying a home or selling a home, the right team can make or break a deal, especially in a market as complex and competitive as Vista California. Through aggressive advocacy and proven competency, our local Vista real estate agents are committed to guiding you through the entire real estate process from start to finish. We are a team of highly strategic Vista selling experts, skilled negotiators, seasoned marketers, and loyal confidantes. Reach out now to the LUXURYSOCALREALTY team to learn more about buyer and seller representation in Vista and to receive our Vista San Diego real estate market reports.
If you're considering SELLING...
Vista California
Find out why Vista, CA is the best place to live in Southern California. With great schools, amazing views, and more it's hard not to love this community!


With all of the communities located in Southern California, it can be difficult to choose one for yourself and your family. But when it comes to the city of Vista, it's not difficult to see: this place is an ideal option for anyone.
Located in San Diego County, Vista CA has a population of approximately 100,000 and is just miles from the Pacific Ocean. A dense suburb containing a wide array of homes and rentals, it has a little something for everyone.
Learn more about what it's like to live in Vista now!
The History of Vista CA
Originally inhabited by the Luiseño tribe, Vista, California was originally called Tovalum. A Mexican territory for hundreds of years, it was eventually taken over by the United States following the end of the Mexican-American War.
American settlers started migrating to Vista in the year 1850, though the area was still reeling from drought conditions over previous years. This would spark residential and agricultural development in the Vista area, which would eventually culminate in a post office being erected in 1882.
For years, Vista was used for agricultural purposes. In fact, America's first winery was established in Vista in 1886. But as far as people went, the community grew quite slowly.
In the early 1900s, Vista was home to fewer than 1,000 residents. This changed rather quickly after the municipality decided to start using Lake Henshaw as a source of water. Not only did Lake Henshaw create a boon in agricultural growth, but it also brought more people to the area.
This would lead to structural development in the way of commercial buildings. Soon enough, the area had a defined downtown.
But it wasn't until after World War II that Vista really started to take off. Young soldiers coming home from the war started flocking to Vista, after which they began raising families.
As a result, more homes were built throughout the city and its outlying areas, resulting in the city's incorporation in 1963. This would kick residential development into overdrive, and from the mid-1960s through the early 2000s, Vista would see the building of thousands of new houses, condos, and apartment complexes.
And that's what's turned Vista into what it is today: a dense suburban area characterized primarily by residential housing.
Vista's Neighborhoods
Shadowridge
Shadowridge is one of Vista's premier master-planned neighborhoods. The high School is Rancho Buena Vista, middle school is Madison Middle and the elementary schools are Lake and Breeze Hill.
E. Vista Way/Osborne Street
Situated on the northern border of Vista, the E. Vista Way/Osborne Street neighborhood is a suburban area consisting primarily of 3, 4, and 5-bedroom houses. These houses range from medium to large in size, and primarily house families. An affluent area, this neighborhood could accurately be described as a bedroom community.
Buena Creek
Positioned toward the middle of the city, Buena is a dense suburban neighborhood consisting of families, individuals, and college students. It offers a collection of 3 and 4-bedroom houses, studio apartments, and townhouses. A reasonably walkable area, it has everything you need within close proximity.
Foothill Drive/Sunrise Drive
Located smack dab in the middle of the city, the Foothill Drive/Sunrise Drive neighborhood is home to a mixture of families, working professionals, and college students. A walkable area offering a variety of restaurants, bars, and shops, it sports a fairly lively atmosphere compared to much of the rest of Vista. In this neighborhood, you can find everything from 3 to 4-bedroom houses to small studio apartments to large high-rise apartments and everything in between.
Mar Vista Drive/Buena Vista Drive
Home to many young professionals, the Mar Vista Drive/Buena Vista Drive neighborhood offers a dense urban feel characterized by commercial properties and high-rise apartments. That said, there are homes in the area as well, most of which are medium-sized 2 or 3-bedroom houses. Located on the southwestern border of the city, this neighborhood offers quick access to the ocean, not to mention the city of San Diego.
Vista Schools
The Vista Unified School District consists of 34 schools: 17 elementary schools, 4 middle schools, 6 high schools, 3 magnet schools, 2 special education schools, and an adult school. It serves not only the city of Vista but also portions of Carlsbad, San Marcos, and Oceanside.
Vista's schools are considered to be above average and score as such on essentially all metrics. Not only do they offer excellent academics but they're also safe, diverse, and filled with great teachers.
The school facilities are safe and clean, and offer everything from gymnasiums to auditoriums to theaters and more.
Vistas Parks
There are more than a few parks located throughout Vista's confines. These offer a terrific place for residents to hike, exercise, or just have a little fun. Great for adults and kids alike, they're a big part of Vista's recreational scene.
Brengle Terrace Park
One of the most popular parks in Vista, Brengle Terrace Park is home to a senior center, a recreation center, an amphitheater, and the Alta Vista Gardens. In addition, it provides lighted outdoor basketball and tennis courts, playground equipment, a pavilion, a picnic area, and ample open space.
Shadowridge Park
Shadowridge Park is a spacious park featuring ample parking. It sports two different playground sets as well as an outdoor basketball court. Complete with restrooms and drinking fountains, it has everything needed for a fun day outside.
Guajome County Park
Guajome County Park is located in both Vista and Oceanside. Measuring at 557 acres, it provides everything from a lake to hiking trails to horse trails to woodlands to campsites. It's also home to the Rancho Guajome Adobe, a preserved, 19th-century hacienda.
Entertainment Options in Vista
Due to its size and its wealth of amenities, Vista offers a variety of entertainment options. Some of the best of these entertainment options include the following.
The Wave Waterpark
Vista's resident waterpark, The Wave Waterpark is a perfect place to spend a sweltering hot day. Complete with a wave pool, water slides, lazy rivers, and even kids' swimming areas, it has everything needed to facilitate aquatic fun.
While it does close during the winter months, it kicks back into action come springtime. So, whether you're just going to go every once in a while or would like to be a member, you can be accommodated.
Vista's Broadway Theater
Are you into musicals or live-acting performances? If so, you'll love Vista's Broadway Theater. This local theater is renowned for the quality of its shows as well as the low prices of its tickets.
With performances put on by adults, kids, and everyone in between, it's a great place to go for a weekend night out.
Moonlight Stage Productions
Another theater opportunity in Vista is Moonlight Stage Productions. This is a series of Broadway-style performances put on at the Moonlight Amphitheatre at Brengle Terrace Park. Arranged by the Moonlight Cultural Foundation, there are four shows every summer.
Get Air Vista Trampoline Park
Another place that you can have fun in Vista is the Get Air Vista Trampoline Park. This is an indoor facility consisting of a series of trampolines, some of which are flat on the ground and some of which are angled. It also provides a series of basketball hoops, in addition to the ability to play trampoline dodgeball.
Taking up thousands of feet of space, this place is fun for people of all ages. So, stop by with your family and have a great day out together!
The Wall Climbing Gym
Interested in getting into rock climbing? If so, you might enjoy The Wall Climbing Gym, an indoor facility offering rock climbing challenges for all experience levels.
While this gym could certainly be used for exercise purposes, most use it for recreational purposes. A fun place to host a party, it offers food in addition to its many indoor rock climbing opportunities.
Shopping in Vista
In terms of shopping, Vista has everything you could ever hope for. Not only is it inhabited by countless grocery stores but a variety of shops and complexes as well.
For groceries, you have Vons, Albertsons, and Frazier Farms Market available to you. For clothes shopping, you have Vista Village, North County Square, and Vista Place Shopping Center, to name just a few locations.
There are also ample shopping opportunities in surrounding communities. You should be able to find just about everything within a 10- to 20-minute drive. And if you can't find it in the Vista area, you're almost sure to be able to find it in San Diego or Los Angeles.
Notable Real Estate in Vista
There are a number of notable estates located throughout Vista. Some of the most prominent Vista homes include the following.
Dreamland
Home of legendary skateboarder Bob Burnquist, Dreamland is known primarily for the gigantic skate park that resides in its exterior yard. Featuring a massive ramp as well as a variety of unique twists and turns, it's considered by skateboarders the world over to be something of a skateboarding Mecca.
Rancho Guajome Adobe
The Rancho Guajome Adobe is a historic hacienda located on 64 hectares of land within Guajome County Park. Appearing on the National Register of Historic Places, it's a terrific example of Spanish Colonial architecture.
The home consists of 22 rooms and is positioned next to two beautiful courtyards. Not only is this estate a peek into the past but it's also an exceedingly pleasant place to stroll and relax on a warm, sunny day.
Rancho Buena Vista Adobe
Considered to be the birthplace of the city of Vista, Rancho Buena Vista Adobe is a 2,288-acre ranch that was established in the 1850s. A sprawling estate, it's home to a unique residence that is now used as a museum. This museum offers historical information on the ranch itself as well as on the land and architecture that define the area.
This is the type of place that you have to visit at least once, though it is a regular stop for many Vista residents.
Employers in Vista
Because Vista is located close to San Diego, Vista residents have a wealth of career opportunities available to them. Many Vista residents commute into San Diego and its surrounding area. However, some also have the luxury of working within Vista's city limits.
There are a number of employers located within Vista, some of the most prominent of which include:
The Vista Unified School District
Vista's local school district is large, to say the least. As it consists of over 30 schools, it also employes a large number of workers. As of 2019, there were around 2,350 employees working for the school district.
These employees run the gamut from teachers to administrators to custodians to groundskeepers.
Watkins Manufacturing Company
Founded in Vista in 1977, Watkins Manufacturing Company is a manufacturer of portable hot tubs. As of 2019, the company had approximately 800 employees working for it.
Zodiac Pool Systems, Inc.
Zodiac Pool Systems manufactures and sells pool system equipment. This runs the gamut from pool cleaners to pool filters to a range of other accessories. The company employs around 500 workers.
The Climate in Vista
When it comes to the climate in Vista, it's about as perfect as you can get. Most days, it's sunny and calm, with just a slight breeze blowing in from the Pacific Ocean. It's rare that there are overcast days in Vista, as the Pacific does a superb job of regulating the climate.
In the winter months of December, January, and February, you can generally expect temperatures to fluctuate between 45 and 65 degrees Fahrenheit; During the spring months, temperatures between 55 and 75 degrees are common; in the summer, most days fluctuate between the low 60s and the low 80s; in the fall, temperatures fluctuate between the high 40s and the high 60s.
On rare occasions, the temperature will exceed 90 degrees Fahrenheit and go below 40 degrees Fahrenheit. Note, though, that these temperatures are outliers and are not representative of Vista weather in general.
As far as precipitation in Vista goes, there's very little. The city averages around 13 inches of rainfall a year, most of which comes down during the winter and spring months. It almost never snows in Vista; visible snow has only appeared a few times in the city's recorded history.
Cost of Living in Vista
Overall, Southern California has a relatively high cost of living. This is even truer of locations that are close to the coast.
That said, compared to the areas that surround it, Vista is actually fairly affordable. It currently has a median housing price of around $740,000. That's around $100,000 more than California's median housing price but around $450,000 less than neighboring Carlsbad's median housing price, for example.
Notable People from Vista
Vista has produced and is home to its fair share of famous and renowned individuals. These individuals have thrived in a number of fields and have gone on to influence the world in a big way. They include but aren't limited to:
Bob Burnquist
If you know anything about skateboarding, you've likely heard of Bob Burnquist. The Brazil-born skateboarding icon lives in Vista, and his home houses a private skate park that's renowned by skateboarders the world over.
Allan Holdsworth
British jazz fusion guitarist Allan Holdsworth lived in Vista until his death in 2017. Known for his unique approach to the guitar, he is famous for experimenting with melody, harmony, chord shapes, and scales.
Sara Watkins
A member of the renowned Americana music group, Nickel Creek, Sara Watkins was born in Vista. She, her brother, and their friend Chris Thile formed Nickel Creek when they were young kids, and built their stardom by playing shows in the surrounding areas. The band's violinist, she now performs throughout the country as a member of a number of different musical projects.
Sean Watkins
The older brother of Sara Watkins, and also a member of Nickel Creek, Sean Watkins was born in Vista as well. The band's guitarist and part-time singer, he frequently performs as a solo artist in cities across the country.
Dave Roberts
Known primarily as the manager of the Los Angeles Dodgers, Dave Roberts moved to Vista when he was in high school. A star athlete at Rancho Buena Vista High School, he excelled in baseball, football, and basketball.
Before becoming a manager, Roberts played in the Major Leagues for 10 years, with his most famous play being a late-innings, high-pressure stolen base that occurred against the Yankees during the Red Sox 2004 World Series Championship run.
Sports in Vista
As far as athletics go, Vista offers a number of opportunities for both kids and adults. There are a number of leagues held throughout the city, including leagues for basketball, baseball, football, disc golf, volleyball, and more. The school system, of course, provides athletic opportunities for students as well.
When it comes to professional sports, there are none in Vista proper. However, Vista is in close proximity to a variety of professional sports franchises, including the following.
San Diego Padres
Located just 40 miles south of Vista are the San Diego Padres. They play at Petco Park and have one of Major League Baseball's biggest stars, Fernando Tatis Jr.
San Diego Loyal SC
Joining the USL Championship soccer league in 2019, the San Diego Loyal SC plays its games at Torero Stadium. This is Division II soccer in the United States Soccer Federation's hierarchy.
San Diego Gulls
A member of the American Hockey League, the San Diego Gulls have been playing since 2015. An affiliate of the NHL's Anaheim Ducks, this team is stocked with a selection of past and future NHL players.
San Diego Sockers
San Diego also has a Major Arena Soccer League team, the Sockers. Their games are played indoors and are a unique change from traditional outdoor soccer.
The Los Angeles Teams
Vista is closer to San Diego than it is to Los Angeles. That said, it's still only 90 miles south of Los Angeles. As such, residents of Vista can easily make it to a variety of LA-area sporting events.
And considering that LA is one of the biggest sports markets in the country, this leaves Vista open to all sorts of teams, including the Anaheim Angels, the Los Angeles Dodgers, the Los Angeles Chargers, the Los Angeles Rams, the Los Angeles Lakers, the Los Angeles Clippers, and the Los Angeles Kings.
Fun Facts About Vista
Vista is an amazing city with a rich history and community culture. As such, there are all sorts of fun things to know about it. For instance:
Vista Was Once Known as the 'Avocado Capital of the World'
Vista's temperate climate makes it a great spot to grow many types of agriculture. However, if there's one crop that can sum up Vista's agricultural history, it would be the avocado.
When Vista farmers started using irrigation as a means of feeding their fields in 1927, they ended up producing a substantial number of avocados, thus earning the city the nickname of "Avocado Capital of the World."
While Vista's agricultural prowess isn't what it used to be, there is still a handful of farms located in and around the area.
Vista's Total Park Space Is Six Times the National Average for All Cities
There is a bevy of parks located throughout Vista's pleasant confines. In fact, there are so many that Vista's total park space is six times the national average for all cities. These parks run the gamut from big parks like Brengle Terrace Park to small parks like Buena Vista Park and everything in between.
There is also an abundance of parks in the surrounding communities of Carlsbad and San Marcos. So, if you're looking for places where you can spread out and indulge in some green space, you won't have to look far.
There Are Over 800 Companies Located in Vista's Business Park
Vista's economic centerpiece is its business park, a 15,000,000-square-foot area that's home to over 800 companies. The place of employment for many of the city's residents, it's highly accessible, complete with ample parking.
Some of the companies you'll find at Vista's business park include US Foods, Surf Hardware International, National Police Supply, and Westbridge Agricultural Products. You'll also find stores like Target and restaurants like Pizza Hut, in addition to a bevy of breweries.
Vista Is Home to an Abundance of Craft Breweries
Like to indulge in an alcoholic beverage from time to time? If so, you're bound to like Vista. The city is home to an abundance of craft breweries, each of which has something unique to offer in terms of beer selection and aesthetic decor.
Some of the breweries that you'll find in Vista include Belching Beaver, Bear Roots Brewing Company, Wavelength Brewing Company, Guadalupe Brewery Tap House, and WestBrew. These are scattered throughout the city, so, regardless of where you live, you'll have a few in close proximity to you.
Vista Is a Third of the "Tri-City Area"
The City of Vista is just one city in what is known as the "Tri-City Area." The other two cities are Carlsbad and Oceanside. These three cities share not only amenities but a cultural identity as well.
Existing in northern San Diego County, they're approximately 40 miles north of San Diego proper and approximately 90 miles south of Los Angeles.
Vista CA Offers a Bit of Everything
When you think about it, Vista CA offers up a little bit of everything, from theater to waterparks to breweries to restaurants to parks. It's an exceptionally well-rounded area with tons for residents to do. Located just miles from the ocean, it provides the true Southern California experience.
Interested in looking at homes in Vista? If so, we here at LUXURYSOCALREALTY are the people to see. We'll do everything we can to simplify your move to Vista, California.
Contact us today to start your home search!