Solana Beach Homes For Sale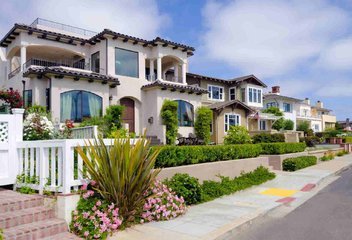 Research real estate market trends and find Solana Beach homes for sale and Solana Beach condos. Search for newly listed homes, open houses, recently sold homes, and recent price reductions. To change how the search is displayed, click the gray button next to "Sort" to display houses by price, number of bedrooms, or days on the market.
*Be sure to register for a free account so that you can receive email updates whenever new Solana Beach properties come on the market and if you're in the market for a home today, reach out for our exclusive off MLS pocket listings!
Available Homes In Solana Beach
Solana Beach Homes
December 11, 2023
$1,187.05
Avg. $ / Sq.Ft.
$1,879,000
Med. List Price
Solana Beach Homes by Price
Having thoughts of SELLING?
Solana Beach Neighborhoods
Solana Beach Homes By Lifestyle
Nearby Solana Beach Neighborhoods
How's The Market In Solana Beach?
We have (updated weekly) market data for 92075!

Solana Beach Real Estate Agents
Having thoughts of buying or selling in Solana Beach? When you're buying a home or selling a home, the right team can make or break a deal, especially in a market as complex and competitive as Solana Beach California. Through aggressive advocacy and proven competency, our local Solana Beach real estate agents are committed to guide you through the entire real estate process from start to finish. We are a team of highly strategic Solana Beach selling experts, skilled negotiators, seasoned marketers, and loyal confidantes. Reach out now to the LUXURYSOCALREALTY team to learn more about buyer and seller representation in Solana Beach and to receive our 92075 real estate market reports.
If you're considering SELLING...
Solana Beach California The Best Place To Live
The San Diego area harbors a hidden gem for future homebuyers. Could Solana Beach be the perfect place for you to live?


Do you want to live in a small town but still have access to a big city? You should consider moving to Solana Beach, California. It's about half an hour north of San Diego.
But the small city has its own set of parks, shops, and clubs. That way, you can enjoy your free time without having to go far, and you can take advantage of the excellent weather throughout the year.
Read on to learn more about Solana Beach and if it's the place for you.
All About Solana Beach History
Solana Beach has had a long history which started around the year 9000 BC. People historians called the San Dieguitos migrated from Asia. Some of them then moved to Mexico, while others stayed in the area.
People who moved in about 2,000 years later got the name the La Jollans. These people lived along the coast and ate seafood, and they lived there for a long time until Spanish explorers discovered the city.
As control of California passed from Spain to Mexico and then to the United States, so did the control of Solana Beach. Since joining the union, the area has grown significantly.
People started building homes and developing the city. Soon enough, the growth helped the city become what it is today.
That growth did slow down during the Great Depression. However, the growth picked back up, and the city now has around 13,000 residents.
Solana Beach Community & Schools
Since Solana Beach is a small town at only a few square miles, it has a small community. But the city has an excellent community and some great schools for your kids to attend.
The Solana Beach School District comprises public schools from elementary through high school. That district and its staff hold various awards for education.
If public school isn't the right fit for your child, there are also private schools. Three of the four private schools have a religious affiliation, including:
St. James Academy
Santa Fe Christian Schools
Solana Beach Presbyterian School
Fusion Academy Solana Beach is an alternative school without a religious affiliation. Whether you want to send your kids to a public or private school, you have plenty of fantastic choices.
Outside of education, the small city lets you get to know your neighbors well. That way, you can form your own community in the area.
Solana Beach Parks & Recreation
Solana Beach offers many parks and recreational spots you can enjoy. The city features two community centers where you can relax or partake in different activities.
La Colonia Community Center features gorgeous outdoor spaces and a park where children can play. Fletcher Cove Community Center is also beautiful, and it has a pool and is near the beach.
Both centers have some of the best parks in the area. But you can also take part in various recreation programs, such as concerts, movie nights, and other events.
The small town also has some fantastic parks, including San Dieguito County Park and Seagrove Park. You and your family can enjoy the nature throughout the year.
Solana Beach Arts, Music, and Entertainment
If you like the arts, you will love the Cedros Design District. It sits between Lomas Santa Fe and Via de la Valle, and you can find some excellent art galleries as well as shops.
The Zago Studio Gallery features contemporary art, and it showcases current artists. If you prefer to hear live music, you can head to Belly Up Tavern, where the energy is excellent during a show.
Fiesta Del Sol is a festival near the coast, and it's an excellent place to enjoy some entertainment. Just south of Via de la Valle is The Scream Zone, a haunted house with plenty of things to scare you.
You can also find the San Diego County fair at the south end of Solana Beach. With all of the attractions, there's some sort of entertainment for everyone.
Solana Beach Dining
Solana Beach is home to some excellent restaurants for you to try. Alce 101 Kitchen and Tequilaria is a bar and restaurant that serves Mexican food, and you'll need to get a reservation.
Fish District - Solana Beach is the perfect restaurant to enjoy some seafood, and so is Solana Beach Fish House. If you prefer a cafe, you should try Homestead Solana Beach and Naked Cafe.
Another breakfast place to visit is Claire's on Cedros. Cucina enoteca Del Mar serves Italian food, seafood, and has a wine bar. And if you want a vegan-friendly place to eat, check out Micheline's Pita House - Solana Beach for some Mediterranean cuisine.
However, you should take advantage of the local spots at least occasionally. Then, you can enjoy food you won't find anywhere else.
Solana Beach Transportation
Since it's such a small town, it's easy to get around Solana Beach on foot. But you can also get your own car and drive, and with easy access to I-5, you can head to and from nearby cities, like Del Mar.
The city also has a coaster line that you can ride around town. And if you need to travel farther, you can get on an AMTRAK train to go to dozens of cities around California.
Solana Beach also features public transportation to help get your kids to and from school, which can be nice if you have to work. Cheap Ride to the Airport is a taxi service that you can book for a ride as well.
If none of those suit your needs, you can also ride the bus around Solana Beach. With all of those options, you can choose the method of transportation that makes sense for you.
Solana Beach Traffic
Traffic in and around Solana Beach can be busy at rush hour, but it's not as bad as you might think at other times. In the morning, you can expect a lot of traffic on I-5 Southbound from Carlsbad to the north and Downtown San Diego to the south.
After work, you'll experience similar congestion the other way, heading north on I-5. However, that's the only really problematic route when it comes to rush hour traffic.
At times, you may experience a lot of traffic when there's an event in or near Solana Beach. But for the most part, you can avoid a lot of the traffic that you might experience in other cities around San Diego.
That's particularly true if you live and work in Solana Beach. When you need to commute to San Diego, you may be able to avoid traffic by driving earlier or later than rush hour, or you can take the 101.
If you don't want to be the one to drive in traffic, make sure you book a cab or a rideshare. That way, you can get to where you need to go without having the stress of driving yourself.
Solana Beach Weather
Like much of southern California, you can enjoy excellent weather all year in Solana Beach. August is both the warmest and driest month, with average high temperatures around 70 degrees Fahrenheit and almost no precipitation.
June and July also have less than half an inch of precipitation each. Meanwhile, July, August, and September are the three warmest months of the year.
December and January are the two coldest months, where the average high is around 55 degrees. January gets about three inches of precipitation, while December gets just over two inches.
Due to its location, Solana Beach can have earthquakes or the aftereffects of earthquakes in nearby cities. So make sure you know how to stay safe when an earthquake happens.
While the weather doesn't get too hot or cold, you do still get a bit of variety. That can be nice if you don't want to have the same climate all of the time.
Working In Solana Beach
Of course, you should also consider where you can work in Solana Beach. While you may already work for yourself and have a successful business, it can help to know about the major employers in the area.
Because of its small size, Solana Beach doesn't have many major corporations right in the city. However, the Solano Beach Chamber of Commerce has a decent number of active members.
If you're willing to commute south to San Diego, or east to La Mesa, you can find more employers. Those cities are home to:
Scripps Research Institute
Rady Children's Hospital
Illumina Inc
Sony Electronics
You can find other corporations within San Diego County, such as Qualcomm and General Atomics. If you prefer to work for a larger company, Google and Intuit are also in the area.
On the other hand, if you want to work closer to home, you can work for some of the smaller businesses or start your own company. Finally, you can always work for schools or the city government in or around Solana Beach.
Solana Beach Cost of Living
As of 2019, the median cost of living in Solana Beach is quite expensive. Even compared to the rest of California, you can expect to spend almost double the average for a similar home.
Rent prices are also higher than in other cities in the state. But paying for a home here can be worth it for many people. If you want a small community with great schools and an excellent location, you should move to Solana Beach.
Because of those factors, the median income in Solana Beach is higher than in other parts of California. The city is relatively safe, with fewer crimes than the average city in the United States.
However, the cost of healthcare is less than the average for both the state and the country. You'll also find that utilities cost slightly less than average in Solana Beach.
Solana Beach Outdoor Recreation
Aside from parks, Solana Beach has plenty of outdoor recreational locations and activities. You can visit Tide Beach Park and go swimming, snorkeling, and surfing, or you can simply enjoy the view of the oceanside cliffs and the water.
If you don't want to go in the ocean, San Dieguito Park has plenty to offer. You can use the barbecue stations, set up a picnic, or let your kids play on the playground.
Annie's Canyon Trail is perfect for anyone who wants to go hiking. The trail is about a quarter of a mile long, and it has some difficult sections, but you can enjoy gorgeous views.
While not in Solana Beach, you can visit the San Elijo Lagoon Ecological Reserve in nearby Encinitas. The regional park has over 1,000 acres of land and more than 700 animal and plant species.
Solana Beach and the surrounding area have plenty of activities for you to enjoy. And with great weather all year, you don't have to worry about needing to stay inside for weeks at a time.
Solana Beach Shopping
Solana Beach can be a great place to live if you like shopping check out the Cedros Design District. At Solana Beach Town Centre, you can find some local shops and larger chains, and there's quite a bit of variety.
The mall features stores that sell everything from eyewear to music to office supplies. You'll also be able to eat at some chain restaurants and local eateries.
Other shopping centers in and around town feature other stores, so you can find at least one mall you enjoy. Then, you can get all of the things you need without having to drive into busy San Diego or go too far from home.
If you spend a lot of your time shopping, you'll love living in Solana Beach. Even though the town is small, you can explore all of the different shops.
And you can go to nearby cities for even more shopping options. The city's proximity to Del Mar, Encinitas, and the rest of the San Diego area gives you plenty of stores to visit.
Solana Beach Sports
Because it's a suburb of San Diego, you can cheer for the professional sports teams of the bigger city. You can drive down to Petco Park to watch the San Diego Padres play baseball.
If soccer is more your style, San Diego Loyal SC also plays in the heart of San Diego. You'll need to drive to the city to see a game in person, but it can be worth it if you love the sport.
Solana Beach does have a few sports bars you can go to when a game is on. That way, you don't have to deal with the traffic to and from San Diego.
Fortunately, Solana Beach offers amateur league sports for your kids. The Solana Beach Soccer Club has teams for kids from kindergarten through high school, and the club promotes the love of soccer for the whole family.
There's also the Solana Beach Little League for kids who want to play baseball. You can go to your kid's games in the city, and you can spend time with the whole family.
Solana Beach Social and Membership Clubs
Solana Beach is also home to a few social and membership clubs that you can join to meet people with similar interests. The Oxford Social Club has events all throughout the month, and it's the perfect place to enjoy local nightlife.
Also in town, you can find and join the Veterans of Foreign Wars-Post 5431 to connect with other veterans. San Diego Investment Club is on the southern end of Solana Beach, and it's a great option if you want to learn about finance.
If you're willing to drive a bit to the east, you can visit Contigo Peru, a performing arts venue and social club. Heading a bit north near the coast, you'll find the club Cardiff 101 Main Street.
The Lomas Santa Fe Country Club is in the heart of Solana Beach, and it's a golf course and club. With all of that variety, odds are good that you can find a club you enjoy.
Solana Beach Real Estate
Of course, you should consider the real estate market before you move to Solana Beach. Part of the San Diego area, Solana Beach real estate follows similar trends.
The market has had some ups and downs, and the market has experienced a slight decrease. But it's still a great place to buy and sell real estate.
Over the long term, home prices will continue to rise. So if you're looking to invest in Solana Beach real estate, now's the time to get in so that your investment can grow.
Homes are selling quickly, so be sure to start looking as soon as you're ready to move to the area. Then, you'll be able to get a home you love.
Whether you want to purchase a mansion, a condo, or something in between, you can find it in Solana Beach. So consider what you want out of a home to help find one that you love.
Notable Solana Beach Estates and Homes
The small size of Solana Beach means that most homes you'll find are somewhat notable. Of course, you have some homes that have a beach view, which can be a great option.
You can also find massive homes on huge plots of land with great features inside and out. The house at 565 Canyon Drive is one of those examples.
If you want something a bit more modern, you can check out homes such as the one at 208 Pacific Avenue. It has an excellent design with plenty of windows, and it's a new build as of 2021.
While you probably have a big budget, you should also know that you can find a more affordable condo. At 930 Via Mil Cumbres, you can purchase a unit if you want something a bit more quaint.
Notable Solana Beach Residents
If you want to move to Solana Beach, you should do so, regardless of who has lived there before. But it can be interesting to know of some people who spent time in the city.
Bing Crosby is probably the most well-known former resident of Solana Beach. There's even a Bing Crosby Boulevard in San Diego 92127 named after the famous singer.
The US Navy Vice admiral Patrick J. Hannifin once lived in the city. Actor George Brent is another notable reside of Solana Beach, and so is the racing driver Jim Dennis.
California politician Dave Roberts has also lived in Solana Beach. The singer Patti Page lived in the area as did the rapper Lil Rob. Football player Jake Bailey is another notable resident.
Solana Beach Fun Facts
While it can be nice to know the more practical facts about Solana Beach, there are some fun facts to know. For one, the city boasts 1.7 miles of coastline, despite only being four square miles.
Almost 30% of the city's residents live alone, and that's just over the national average of 28%. Solana Beach also is among the cities with the highest average rent, with prices around $2,100.
The city is also one of the friendliest beach towns, so you shouldn't have a problem meeting people. Despite having a long history, incorporation didn't happen until 1986.
And if you're worried about your real estate losing value, don't. Solana Beach has some of the most stable property values you'll find in the country.
Solana Beach also holds the title of the first Continental US city to ban smoking on beaches. Other cities in California followed the lead, and so have cities in other coastal states.
Make Solana Beach Your Home
Solana Beach is an excellent coastal city in San Diego County. While it's not super close to San Diego itself, I-5 makes it easy to travel north and south through the area.
You can work for plenty of corporations in the county or run your own business. If you have kids or want them, they will be able to attend some of the best schools.
And the whole family can explore the area with shopping, arts events, and recreation. Of course, you also have easy access to the beach with the city sitting right on the coast.
Whether you're looking to move from another part of San Diego or a different area, Solana Beach is perfect. You'll have great weather all year, and you can watch as your real estate investment grows. Start looking for your next home today.