Homes For Sale In San Marcos CA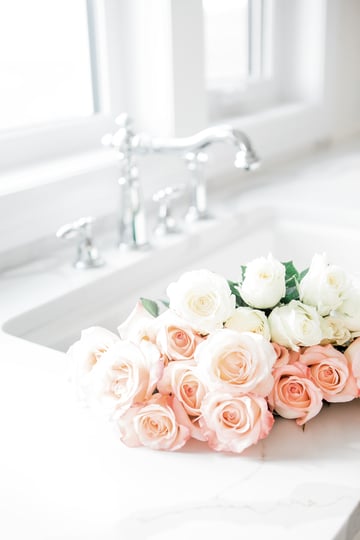 Research real estate market trends and find homes for sale in San Marcos CA 92078 and 92069. Search for newly listed homes, open houses, recently sold homes, and recent price reductions in San Diego. To change how the search is displayed, click the gray button next to "Sort" to display houses in San Marcos by price, number of bedrooms, or days on the market.
*Be sure to register for a free account so that you can receive email updates whenever new San Marcos properties come on the market and if you're in the market for a home today, reach out for our exclusive off MLS pocket listings!
Available Homes In San Marcos
San Marcos Homes
September 26, 2023
Having thoughts of SELLING?
Nearby San Marcos Communities
How's The Market In San Marcos?
We have (updated weekly) market data for San Marcos!

San Marcos Real Estate Agents
Having thoughts of buying or selling in San Marcos? When you're buying a home or selling a home, the right team can make or break a deal, especially in a market as complex and competitive as San Marcos California. Through aggressive advocacy and proven competency, our local San Marcos real estate agents are committed to guiding you through the entire real estate process from start to finish. We are a team of highly strategic San Marcos selling experts, skilled negotiators, seasoned marketers, and loyal confidantes. Reach out now to the LUXURYSOCALREALTY team to learn more about buyer and seller representation in San Marcos and to receive our San Diego real estate market reports.
If you're considering SELLING...
San Marcos California The Best Place To Live
Ready to stop wondering to yourself: why is San Marcos CA such an amazing place to live? If yes, take a look at what you should know.


Imagine your perfect home in the foothills of a vibrant and progressive community in the heart of North Country, San Diego. You're most likely picturing the dynamic and idyllic San Marcos, CA - a slice of heaven situated in between the hustle and bustle of San Diego and the tranquil waves of the Pacific.
This safe and cultured community is home to high-quality schools, noteworthy cultural events, and beautiful homes. It even boasts its own county island, Lake San Marcos, providing some privacy and exclusivity close to the heartbeat of this exciting city. San Marcos is truly a place where both individuals and families can grow and thrive.
Are you considering homes for sale in San Marcos? You should be! Read on to learn all of the reasons why San Marcos is the best place to live, and then let LuxurySoCalRealty help you move in!
History of San Marcos, California
San Marcos is Spanish for "Saint Mark," but it was the Dutch and Germans who settled the city in the early nineteenth century. John H. Barham founded the first town in what is now San Marcos. By 1884, the town was fully operational, with its own post office and shops.
The San Marcos Land Company acquired the land in 1887 and divided it into tracts so that homes could families could begin their lives in the now-thriving community. This is the same year that the state began to lay railroad tracks, making the city accessible to all. By 1903, the entire town had been shifted to make the railroad the center of the town.
During the 20th century, San Marcos became known as a farming community. It was a highly productive farming town that produced goods in nearly every industry. It would continue expanding from there.
In 1956, water from the Colorado River became accessible to residents, which was just the improvement that the city needed. The population expanded exponentially until the city became incorporated in 1963. By the 1970s, San Marcos was one of the fastest-growing cities in the state!
The community continues its growth today, and there's a good reason. This safe, accessible city has only improved since its founding, and new residents continue to bring diversity and culture to the already thriving area!
San Marcos Community and Schools
San Marcos is the hub of education in the North County. This makes sense, considering it was one of the first cities in the region to boast multiple schools. The tradition continues to this day, with some of the top schools in the San Diego area.
Schools
The San Marcos Unified School District serves the city of San Marcos. It's one of the largest school districts in the county, with more than twenty diverse schools. Its offerings include eleven elementary schools, three middle schools, two K-8 schools, two comprehensive high schools, 1 charter high school, 1 independent study high school, and two schools for adult learners.
The district is highly rated and ranks fifth in the metropolitan region. They offer both AP and gifted programs for students of distinction. For those seeking an independent school education, several private programs offer a classical education in an intimate setting.
San Marcos is also home to two public colleges. They are Palomar College and California State University San Marcos. One of the popular landmarks for San Marcos natives is the large "P" for Palomar on the hillside.
If you have children, take a closer look at San Marcos, CA homes. It's a wonderful city full of educational opportunities where tens of thousands of students learn and grow each year!
Community
You're unlikely to find a more diverse community than San Marcos anywhere else in California! Overall, San Marcos is business-friendly, with a strong and thriving local economy driven by its population. It has a reputation for its emphasis on environmental awareness and conservation efforts, quality medical care, and excellent schools.
San Marcos Parks and Recreation
San Marcos is so full of parks and recreational spaces that locals have given it the nickname "San Parkos!" It's also the center of a 72-mile network of recreational trails, so there is no shortage of wild places to explore once you've moved in!
Parks in San Marcos
With sixteen large community parks and an additional 18 mini-parks scattered throughout the neighborhoods of San Marcos, you can't avoid stumbling upon a place to enjoy the outdoors!
The entire city is full of playgrounds, picnic areas, and tennis courts. The majority of parks include public restrooms, so you can enjoy a full day of food and fun with the family.
Each of these many parks has unique features, so you'll need to visit them all to engage in some of your favorite activities. If you're looking for splash pads or beach volleyball, you can find them without leaving the city! Additionally, your tour of local parks will include a community garden, an outdoor amphitheater, and a nature museum!
Inclusivity even extends to the public spaces, as San Marcos has playgrounds with adaptive equipment for children with special needs. It's truly a wonderful place to live if you have an active family. With such lovely weather, what kid wouldn't want to grow up playing in the parks of beautiful San Marcos?
Recreation in San Marcos
The San Marcos government offers a variety of classes, camps, and activities that residents of all ages enjoy. From specialty classes, to fitness, to music and art, there is something for everyone. Families will enjoy parent/child class offerings, as well as preschool enrichment programs year-round.
San Marcos contains two public pulls with a full range of aquatic programming. In the summer, there is a town day camp for elementary-age students that will keep kids busy and socializing all summer long!
San Marcos Arts, Music, and Entertainment
In addition to their dedication to education and recreation, the San Marcos government emphasizes the accessibility of the arts. Whether you're an artist yourself or just a fan, there is something for you to participate in and enjoy. Music fans will enjoy the city's music programming, and there are copious entertainment options for everybody else!
The Arts
The town of San Marcos wants to make the arts accessible to its residents. They sponsor a free community art gallery, where residents can exhibit for up to two months at a time. There is a juried art show every year where local artists can submit their work.
Furthermore, the community itself has several independently owned gallery spaces where artists may exhibit and residents can shop local for incredible work.
The recreation department often offers classes in fine and visual arts. This includes art classes for children and seniors over fifty.
Museums and Animals
One of the beloved institutions in San Marcos is Jack's Pond Nature Center. It offers both science and nature education through hands-on programming. The nature center is in one of San Marcos' many parks and is a popular destination for school field trips.
San Marcos has a historical society dedicated to the preservation of local history and heritage. If you're seeking something a bit more esoteric, however, San Marcos is also home to "The Cado," an avocado-themed museum with plenty of photo-ops!
If you're considering houses for sale in San Marcos, you must recognize its proximity to the world-renowned San Diego Zoo! If you are an animal lover, it's worth the short trip out of town to see this famous menagerie!
San Marcos Wineries, Meaderies, and Breweries
If you like to drink, San Marcos has something unique for every day of the week! The town is full of many independently owned wineries, breweries, and meaderies. With such proximity to wine country, it makes sense that San Marcos would be the place to go for bespoke brews!
Residents love Dos Desperados brewing, which features an annual "beer club" membership that allows you to take your beer to go! North County Wine Company has an experienced sommelier on staff to help you select the perfect bottle. Meadiocrity Mead makes its mead with local honey, featuring a sustainable "bee to bottle" approach that residents love!
These are just a few of the many unique places to grab a drink and relax in the city of San Marcos itself!
Amusement Parks
With so many outdoor parks, San Marcos doesn't need any amusement parks to keep residents busy! If you're willing to travel just a little bit, you'll have access to the many amusement parks that the North County region has to offer. These include Legoland California, Lost Kingdom Adventure, and Condor Ridge.
Festivals
The city of San Marcos hosts many special events and festival days throughout the year. Because the weather is temperate year-round, there is almost always an outdoor event to enjoy with your neighbors. Some of the festivals and events you can expect to enjoy include:
Summer Concerts
Star walks
San Marcos Bike Rodeo
Fourth of July Fireworks
Drive-thru Halloween
Family Campout
April Pool's Day
Easter Bunny Breakfast
Family Leprechaun Trap Party
Community Talent Shows
Movies in the Park
Almost all events are family-friendly and intended to delight and enchant residents of all ages. Because of the many parks in the city, there is always a fresh location to gather with your community and enjoy a celebration!
Theater
San Marcos is home to "San Diego's Biggest Little Theatre!" That's Broadway Vista, which offers programs for both general audiences and children. Their season is a mix of classic straight plays and musicals with a mix of new works and world premieres.
The youth program at Broadway Vista has been running for 30 years and is incredibly well respected in the community. Young students can participate in a production with instruction to get them ready to audition for the main stage.
If you're seeking a professional production, however, San Diego is full of brilliant live theatre, and it's right in your backyard. Check out the offerings at San Diego Rep or the La Jolla Playhouse for some exceptional art in the city.
Music
San Marcos offers plenty of live music events in their outdoor venues. These include Summer Concerts in the Gardens and Hollandia Park. Each features a different band or performer for an evening of live music under the stars. Whether you're a country fan or a classic rocker, there will be a free, public music event for you to enjoy, right in the parks in your community.
Other Entertainment in San Marcos
While there is no comedy club in San Marcos itself, you won't need to go far to get some laughs! There are tons of great, professional acts right at Grand Comedy Club in Escondido. They also offer open mic nights, if you are considering getting up on stage yourself!
You can also visit The Comedy Palace in San Diego for some stand-up comedy in a dinner theater setting. It makes for a wonderful night out that isn't too far from home.
Whatever entertainment you're looking for, you'll appreciate San Marcos for its central location to so much culture and variety!
San Marcos Restaurants
The local diversity shines through when you take a look at the many cuisines that you can find in the restaurants and eateries of San Marcos, California. So many of these businesses are locally owned that it's almost like coming over to your neighbor's house for dinner! Whether you're looking for fine dining, authentic cultural cuisine, or a family-friendly place to grab a bite, you'll find it in San Marcos.
A few staples of the San Marcos food scene include:
Hyuga Sushi
Muay Thai Kitchen
Casa Angelo
Curry Craft
Pita Mediterranean Grill
Marisco's La Baja
Habit Burger Grill
Sourdough & Co
Fish House Vera Cruz
Churchill's Pub & Grill
Nothing Bundt Cakes
Eugenio Italian Restorante
Mama Kat's Restaurant and Pie Shop
Needless to say, there is no flavor that you can't find in San Marcos! It is your one-stop shop for world cuisine! Once you move into the neighborhood, you'll never have to go to the same restaurant twice - unless you find a favorite, of course!
Transportation in San Marcos, CA
San Marcos is easily accessible by State Interstate 78, with six interchanges, making it easy to get where you need to go quickly and efficiently. If you prefer a more scenic route, you're not out of luck. San Marcos possesses a series of country roads providing direct and easy access to all of the surrounding cities and communities.
Light rail service serves the area through North County Transit District. The local light rail service is SPRINTER. There are stops at several major hubs, including each of the colleges in the city, making commuting easy for students and faculty.
You can also hop aboard the BREEZE bus line. Five separate routes make stops throughout the city. The vehicles are clean and the service is efficient.
San Marcos Traffic
You won't have to worry too much about traffic within San Marcos. It is a suburban community, so traffic moves efficiently, even during busy times of the day. Commuters may hit a bit of traffic coming to and from San Diego, but even San Diego has a reputation as one of the best cities for traffic in the state!
San Marcos Weather
When you buy a home in San Marcos, you will never have to worry about shoveling snow. You might not even need an umbrella! San Marcos gets a quarter of the average rainfall as other places, meaning you can spend as much time as you like enjoying its many parks!
Even clouds are rare, with San Marcos residents enjoying an average of 265 days of sunshine per year! The average high temperature is 81 degrees Fahrenheit in the summer, and the average low temperature is 45 degrees Fahrenheit in the winter.
In terms of weather alone, San Marcos is one of the most pleasant places in California... as if you needed another reason to fall in love with the city!
Working in San Marcos
The city of San Marcos is eager to support locally owned businesses, and will do whatever it can to support entrepreneurs who are new to the area! Furthermore, the local universities and hospitals provide many of the locals with satisfying employment. Proximity to San Diego makes San Marcos a wonderful city for commuters.
Some of the major employers in the city of San Marcos are:
Hunter Industries
UPS
So. CA Permanente
Wal-Mart
Costco Wholesale
24-hour Fitness
Lusardi Construction Co
RB III Associates Inc
Fluid Components International
University Aux and Research Services
Whatever your field, you won't need to travel far to find the job of your dreams. San Marcos is a city full of opportunities, with a central location that means all of the North County is your oyster!
Cost of Living in San Marcos
Residents of San Marcos have a higher cost of living than both the national and California state average. When you explore all of the amenities in the city, there is no reason to wonder why! With sprawling parks, incredible programming, and exceptional schools, you'll know that you're getting what you pay for when you move in!
Outdoor Activities in San Marcos
There are nearby 72-miles of trails throughout the city of San Marcos where residents enjoy hiking, biking, and exploring. The town continues to develop the natural areas, so this is only likely to expand.
Additionally, both youth and adults can enjoy participating in community sports leagues. Activities include softball, volleyball, basketball, and soccer.
Residents can reserve parks and public facilities to host outdoor events and gatherings year-round.
San Marcos Shopping
The city of San Marcos is a shopping destination because of the many locally-owned businesses. The city is also home to a shopping mall, Grand Plaza San Marcos. The mall itself is home to nearly fifty unique retailers, plus an assortment of sit-down and casual dining options.
San Marcos Sports
While San Marcos itself isn't home to a professional sports team, residents tend to root for the local San Diego Teams! This includes the baseball team The San Diego Padres, as well as the teams of several top-level leagues. The San Diego State Aztecs are the most popular Division I team.
Before 2017, San Diego was also home to the San Diego Chargers football team, which has since moved to LA. Even so, many loyal Chargers fans reside in San Marcos.
San Marcos Social and Membership Clubs
If you're a golfer, you're in luck. The primary social and membership clubs in San Marcos are via local golf courses. These include St. Mark Golf Club and the Twin Oaks Golf Course.
Many San Marcos locals are also members of the Fairbanks Ranch Country Club and Vista Valley Country Club.
San Marcos Real Estate
This is the perfect time to invest in real estate in San Marcos! This neighborhood is in demand, and growth has been steady. The average value of homes in San Marcos is approximately $800,000 while San Marcos condos are around $500,00.
San Marcos Estates and Homes
The house styles in San Marcos are as varied and diverse as the residents. Many are in a Spanish style, characteristic of the North Country aesthetic. You will find tan exteriors, dramatic roofs, and arch-shaped doors and windows.
The major neighborhoods in San Marcos are master-planned communities San Elijo Hills and Lake San Marcos.
Notable San Marcos Residents
San Marcos' most famous resident is Liliana Mumy. Miss Mumy appeared in the films Cheaper By the Dozen and The Santa Clause. She is a talented voice actor with many credits in popular children's programming.
Fun Facts About San Marcos
There is no shortage of reasons why San Marcos is the best place to live! To recap, here are some of the best facts about this thrilling city.
San Marcos is the education hub of the North County
San Marcos is sometimes called "San Parkos" because of the many parks
San Marcos has a mild climate year-round
San Marcos prioritizes sustainability
San Marcos has exceptional public transportation
San Marcos is uniquely diverse
San Marcos is one of the fastest-growing cities in California
Whatever your reason for moving to San Marcos, you'll find a dozen more reasons to stay. This comfortable, family-friendly city is one of the best cities in California!
San Marcos, CA Is the Best Place To Live
There is no question that San Marcos, CA is the best place to live. From the dozens of parks to the emphasis on public safety, there isn't a better place to raise a family. You will delight in the community-centered cultural life of this centrally located gem in the North Country!
Can't wait to move in? The premium real estate agency for San Marcos, LUXURYSOCALREALTY, is ready to help you find the home you've been dreaming about. Contact us today to start the process of finding your family's new home!