Point Loma Homes For Sale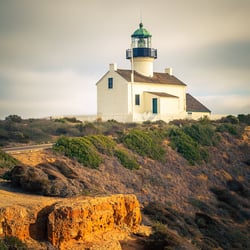 Research real estate market trends and find Point Loma homes for sale in 92106. Search for newly listed homes, open houses, recently sold homes, and recent price reductions. To change how the search is displayed, click the gray button next to "Sort" to display houses by price, number of bedrooms, or days on the market.
*Be sure to register for a free account so that you can receive email updates whenever new Point Loma properties come on the market and if you're in the market for a home today, reach out now for our exclusive off MLS pocket listings!
Available Homes In Point Loma
Point Loma Real Estate
December 10, 2023
$2,050,000
Med. List Price
Point Loma Real Estate by Price
Having thoughts of SELLING?
Nearby Point Loma Communities
How's The Market In Point Loma?
We have (updated weekly) market data for 92106!

Point Loma Real Estate Agents
Having thoughts of buying or selling in Point Loma? When you're buying a home or selling a home, the right team can make or break a deal, especially in a market as complex and competitive as Point Loma San Diego. Through aggressive advocacy and proven competency, our local Point Loma real estate agents are committed to guide you through the entire real estate process from start to finish. We are a team of highly strategic Point Loma selling experts, skilled negotiators, seasoned marketers, and loyal confidantes. Reach out now to the LUXURYSOCALREALTY team to learn more about buyer and seller representation in Point Loma and to receive our 92106 real estate market reports.
If you're considering SELLING...
Point Loma California The Best Place To Live
Point Loma is often considered California's best-kept secret. Learn about what makes Point Loma the best place to live in this guide.
There are numerous benefits of living in Point Loma, CA. If you're looking for a seaside community with big-city access, Point Loma is the place for you.
Point Loma is only 20-30 minutes away from downtown San Diego and has less than 50,000 population, according to the U.S. Census.
The peninsula has everything you want- good schools, recreation and history, and many career opportunities. And it's all surrounded by a beautiful bay and ocean view.
Are you wondering if you should live in Point Loma, CA? We have the definitive community guide for you.
All About Point Loma's Early History
Point Loma has a rich history. The indigenous Kumeyaay tribe referred to Point Loma as "Mat kun 'yil 'y'," which means "black earth in the distance."
There was no permanent settlement, probably from a lack of fresh water. But the Kumeyaay had a temporary village called Totakamalam for hunting and fishing trips.
In her autobiography, tribe member Delphina Cuero described how she would gather plants on Mat kun 'yil 'y', which was 25 miles from her own Kumeyaay village.
The peninsula is also known as "where California began" because the first European explorers to reach the west coast landed at Point Loma in 1542. They called it "La Punta de la Loma de San Diego," or "Hill Point of San Diego."
The U.S. Army and Navy began using Point Loma for military purposes in the 1850s, kick-starting San Diego's long journey as a military city.
Now it's a vibrant community with many historical landmarks and sweeping ocean views. There are so many reasons for moving to Point Loma, CA.
Point Loma Community & Schools
One of the biggest benefits of living in Point Loma is the education opportunities. Point Loma has exceptional schools and higher learning facilities.
There are several public schools that rank above average for academics on GreatSchools.org:
Dewey Elementary: 7/10
Loma Portal Elementary: 8/10
Ocean Beach Elementary: 9/10
Silver Gate Elementary: 10/10
Sunset View Elementary: 10/10
Dana Middle School: 8/10
Correia Middle School: 8/10
Point Loma High School: 10/10
In addition to excellent public schools, Point Loma has numerous private and charter school choices. High Tech High, a public charter school system, ranks 8/10 for college readiness and uses project-based learning (PBL).
Point Loma also has the UC San Diego Scripps Institution of Oceanography and Point Loma Nazarene University (PLNU) right on the peninsula.
The Scripps Institution of Oceanography is a premiere earth science research center for the globe. It has undergraduate to Ph.D. programs, research labs, and even its own fleet of research ships.
PLNU was founded by women laypersons in 1902. It's a private Christian college that features liberal arts programs, including accounting, criminal justice, and philosophy.
Point Loma Parks & Recreation
Point Loma is all about outdoor recreation. Living in Point Loma, CA, means you'll be surrounded by natural beauty and dedicated parks. Peninsula parks include:
Bill Cleator Community Park
Cabrillo Recreation Center
Collier Park
Dana School Park
Plumosa Park
Point Loma Community Park
Shelter Island
Sunset Cliffs Natural Park
Each park offers different outdoor recreation. The Cabrillo Recreation Center has basketball and tennis courts. Shelter Island has boating areas and fishing piers. Sunset Cliff has hiking trails, reefs, and tide pools.
Whether you want to play a round of tennis or take remarkable nature pictures, Point Loma has recreation opportunities for every outdoor hobbyist.
Point Loma Arts, Music, and Entertainment
The culture in Point Loma will never leave you bored. In addition to historical landmarks and music concerts, the peninsula hosts different festivals and events throughout the year.
Arts
Point Loma features ARTS DISTRICT Liberty Station. Chock-full of museums, galleries, and historic buildings, Liberty Station is the go-to for San Diego's art lovers and history buffs.
Other historical sites to visit include:
Old Point Loma Lighthouse
Cabrillo National Monument
Fort Rosecrans National Cemetery
Fort Rosecrans History Tour
For avid readers, Point Loma is the location for one of San Diego's largest libraries. It has thousands of books, a children's center, and even a Veterans Resource Center.
Music
If you love live music, you'll love Point Loma. The city throws summer concerts from early July through August, with a one-off concert in October.
You'll also find Pechanga Arena San Diego at the north end of the peninsula. Rated the #1 venue in California #5 in the world, you'll take in concerts from musical heavy hitters like Alt-j and the Weeknd along with orchestras and operas.
Entertainment
Point Loma has movie theaters, dance theaters, and dance clubs. And there's plenty of festival events to look forward to throughout the year:
Point Loma Garden Walk- April
Day at the Docks Festival- April
Festa do Espírito Santo Festival- May
Fireworks Display/ Street Fair & Chili Cook-Off- July
Cabrillo Festival- October
Fall Festival at PLNU- October
Parade of Lights- December
Other organizations have their own mini-events, like poetry nights, art walks, and parades. Whether you enjoy the nightlife or family-friendly gatherings (or both), Point Loma has endless entertainment opportunities.
Point Loma Dining
California is known for its iconic food culture, including the California sushi roll and California-style pizzas. After moving to Point Loma, CA, you'll have access to traditional dishes and eclectic foods fused from many different cultures.
Tender Greens is a vegan-friendly restaurant in Liberty Station that can accommodate a wide range of diets and tastes. It features everything from buttermilk fried chicken and ginger soy steak to happy vegan salad bowls and falafel sandwiches.
Bali Hai is a Polesyian restaurant with an interesting history located on Shelter Island. You can sample tuna poke, fried shishito peppers, and wok-fried bass, topped off with a Mai Tai and matcha cashew panna cotta for dessert.
Pomodoro Ristorante Italiano offers an authentic multi-course Italian dining experience, with menu selections like caprese, risotto della nonna, and tiramisu. It also has a deluxe wine menu.
Mike's Taco Club is a casual, pet-friendly Mexican eatery where you can try octopus tacos with a side of carne asada fries. Other menu choices include burritos, ceviche, tortas, and house-made agua frescas.
Point Loma also has a variety of cafes, bars, and even a local brewery. Whether you want to brunch with the family, try new dishes for dinner, or go bar-hopping with friends, everything you need to satisfy your palate is on the peninsula.
Point Loma Transportation
Living in Point Loma means you'll be right next to San Diego's famous trolley system. And the San Diego Metropolitan Transit System has multiple stops all the way to Cabrillo National Monument at the southern tip of the peninsula.
You can also walk or bike to many places nearby. The distance from Midway District to Cabrillo is about 7 miles, while Ocean Beach to Liberty Station Park is around 4 miles.
Biking is a popular transit option on the peninsula. The San Diego River Bikeway spans Dog Beach to Cottonwood Grove Park in San Diego proper.
Point Loma Traffic
The north area of Point Loma connects with both the I-5 and I-8 for traveling around San Diego. Harbor Drive also circles the San Diego Bay almost all the way to Chula Vista.
Although traffic congestion is inevitable in any metroplex, San Diego actually fares much better compared to other big cities like Boston and Los Angeles. It's the 8th largest city but only 17th for traffic, according to an INRIX report.
You may not be able to avoid rush hour traffic, but at least you'll spend less time in it than other commuters.
Point Loma Weather
Southern California is famous for its balmy, mild weather. Point Loma's climate averages from lows of 55F in the winter to highs of 79F in the summer.
With only around 7 days of precipitation per month, you'll have plenty of time to enjoy all the outdoor activities. You can even wash and wax your car without worrying it will summon rain the next day.
Working In Point Loma
Point Loma features diverse employment opportunities, including military, education, or tourism jobs.
Because Point Loma is a San Diego suburb, most employment on the peninsula is service and trade jobs.
If you don't mind a short commute to the city, San Diego is less than 10 miles away. Major corporations located in San Diego include:
United States Navy (GS and contractor jobs)
Scripps Health (medical)
University of California (education)
Qualcomm (telecommunications)
County of San Diego (public sector)
San Diego Zoo and Seaworld (tourism)
Illumina (bioscience)
The area also offers opportunities for owning your own business. San Diego ranks #3 nationally for self-employment.
According to the 2020 Census, 14.1% of San Diego jobs are self-employed, compared to the national average of 10.8%. Cities like San Antonio (9.7%) and Phoenix (11.7%) are much lower in self-employment.
Cost of Living In Point Loma
California is a bit infamous for the high cost of living, and San Diego's suburbs aren't an exception. It's 44% above the national average.
However, the CoL is comparatively low compared to areas with the same standard of living in employment, education, and housing.
It's nearly 37% below New York City and 20% lower than San Francisco. It's also 3% less expensive than Seattle, which has rainy and cold weather.
It's 23% cheaper than Honolulu, Hawaii, which has the same mild weather and rich culture but worse traffic and fewer travel opportunities.
Point Loma might be more expensive than other states, but few states can offer a luxurious resort lifestyle right next to the ocean with 266 days of sunshine per year.
Point Loma Outdoor Activities
In addition to the outdoor recreation at parks, living in Point Loma offers many more activities for outdoor hobby enthusiasts.
For people who love to fish, there are sportfishing and deep-sea fishing trips. There's also casual fishing and clam digging along the shores. Or you can keep an eye out and camera ready for whale sightings.
If you're not into fishing, there's still plenty of ways to enjoy the water. You can do boating, sailing, and kayaking straight from the peninsula. You can also rent jet skis.
Adventurers can go surfing and snorkeling along the shore. And if you have dogs, Dog Beach allows off-leash adventures for your canine companions.
Point Loma Shopping
Point Loma has shopping avenues to satisfy even the most dedicated shopper. Loma Square is a regular mall, with retailers like GameStop, Sally Beauty, and TJ Maxx.
Liberty Station combines big-name businesses with smaller select companies all in one place. You can shop at Vons and Trader Joe's, and then peruse local family-owned jewelry and tea shops.
For the vintage or off-beat shopper, Kobe's Swap Meet is right between Loma Portal and Old Town San Diego. You can buy anything from fresh produce to antique furniture.
Point Loma Sports
If you or a family member is big into sports, Pechanga also hosts hockey matches featuring the San Diego Gulls. Or you watch the San Diego Seals compete in lacrosse matches.
The Harlem Globetrotters regularly show off their basketball prowess in Pechanga. And the World Boxing Organization holds championship matches there.
San Diego includes numerous other professional sports teams from major and minor leagues:
San Diego Padres (Major League Baseball)
San Diego NWSL team (National Women's Soccer League)
San Diego Sockers (Major Arena Soccer League)
San Diego Loyal SC (United Soccer League)
San Diego 1904 FC (National Independent Soccer Association)
San Diego Strike Force (Indoor Football League)
San Diego Legion (North American Rugby League)
There are many semi-pro, amateur, college teams to cheer for as well. Nazarene University's varsity teams, the Point Loma Nazarene Sea Lions, compete in the NCAA Division II.
Point Loma Social and Membership Clubs
People who love clubs will be in their element living in Point Loma. There are so many social and membership clubs around San Diego, you'll have a hard time picking just one or two (or three or four).
The Point Loma Association has a membership program for maintaining the peninsula. Membership tiers run from bronze to platinum and include duties like cleaning graffiti (bronze) to planning new improvements (platinum).
The Kona Kai Club is your go-to for luxury amenities. Located on Shelter Island, it features fitness classes, wine tastings, and member's only beaches. There's also spas and water sports.
Point Loma Rotary (931) is the peninsula's local Rotary chapter. You can participate in many humanitarian-based projects such as the Fiji Clean Water Project or the World Polio Day Stroll.
Yacht club enthusiasts will find Point Loma is home to both the San Diego (SDYC) and Silver Gate (SGYC) yacht clubs. There's also the community-based Point Loma Yacht Club.
The SDYC is renowned throughout the world as a premier club with numerous fleets, racing, and junior boating. Silver Gate and Point Loma are more casual but just as lively.
If your club itch still isn't scratched, San Diego proper includes numerous clubs and membership opportunities throughout its metroplex.
Point Loma Real Estate
Point Loma real estate offers condos, townhomes, single-family homes, and duplex - triplex- fourplex multifamily. Point Loma Estates features over 100 homes built in the mid-century. Other neighborhoods include La Playa, Roseville, Fleewood, and the Wooded Area.
Point Loma, CA's real estate is competitive to other similar communities around San Diego. Point Loma's average listing price per square foot is $812.
Comparable communities La Jolla ($1,341) and Coronado ($1,390) have around the same drive time to San Diego and the same vibrant communities but at a slightly higher home price.
Redfin rates the competitive housing market at 83, which means homes sell fast and are between 4%-9% above listing price. So every day of delay could cost you more in real estate prices.
Notable Point Loma Estates and Homes
San Diego has a reputation for spectacular mansions and estates, and some are located right on Point Loma.
1876 Sefton Place was designed by the unconventional but renowned architect Rob Quigley in the 1980s. It features irregular skylights and rock waterfalls leading into the pool areas.
3402 Gage Place was also built in the 1980s. This gated estate is built like a resort with a pool and incredible oceanside view. It has a gym and a spa with heated floors.
855 Golden Park Ave has a sweeping waterfront view as well and includes a wine cellar, movie theater, and multi-level pool deck.
If you want to live extra lavishly in your seaside paradise, there are many other luxury homes to choose from on Point Loma.
Notable Point Loma Residents
Point Loma has molded many achievers, thinkers, and pioneers throughout its long history. If you're moving to Point Loma, CA, to raise a family, your kids will have many mentors and enterprising examples to emulate.
Women Pioneers
Despite its smaller size, Point Loma has produced a large share of notable female figureheads that paved the way for women in science, politics, sports, and philanthropy.
Dr. Charlotte Johnson Baker (1855-1937) was a suffragette who was president of the San Diego Equal Suffrage Association. She was also the first female physician in San Diego and the first woman president of the San Diego County Medical Society.
Belle Benchley (1882-1973) was a San Diego Zoo director and the only female zoo director in the world for nearly all her tenure. She was also the first woman president of the American Zoological Association.
Fay Baird Fraser (1910-2000) was one of the first women to take up San Diego surfing, using an 85lbs surfboard made from redwood. She was also Point Loma's first female surf champion.
Florence Chadwick (1918-1995) was the first female swimmer to swim the English Channel in either direction. She also set swimming time records on the English Channel, the Straits of Gibraltar, and the Bristol Channel.
Point Loma also includes many actresses and artists in its history. And if you leave the suburbs into San Diego, the list of famous and accomplished female pioneers becomes even longer.
Other Past and Present Point Loma Residents
The entrepreneurial spirit is strong in Point Loma. Notable entrepreneurs who went on to found highly successful companies and institutions include:
Fred Baker- Scripps Institution of Oceanography
Robert O. Peterson- Jack in the Box
Reuben H. Fleet- Convair
T. Claude Ryan- Ryan Aeronautical
Albert Spalding- Spalding Sports
Judith M. Tyberg- East-West Cultural Center
San Diego is also the current home to many famous celebrities including Bill Gates and Tony Hawk.
Point Loma Fun Facts
Before moving to Point Loma, CA, you can brush up on historical facts to impress the new neighbors. Point Loma's long history gives rise to some interesting, fun facts:
Point Loma is 60% Coastal Zone.
The peninsula contains 75 million-year-old fossils.
Point Loma is part of the Pacific Flyway migration route.
Rosecrans Street was once La Playa Trail, the oldest commercial trail in California.
The Old Lighthouse didn't work because of California's coastal fog and clouds.
Early settlers and lighthouse workers had to import fresh water on wagons.
Charles Lindbergh tested his famous Spirit of St. Louis plane in the now modern-day Midway neighborhood.
The peninsula was completely closed to civilians during WWII.
The first American sailplane was invented on Point Loma.
Liberty Station was the Navy boot camp before it moved to Illinois.
Shelter Island has a Yokohama Friendship Bell from Japan.
San Diego has even more interesting facts to learn, so everyone knows you're a resident and not a tourist. With your knowledge of all things Point Loma, you'll become a local in no time.
Don't Wait to Buy Point Loma, CA Real Estate
Should you live in Point Loma, CA? The answer is yes, yes, and yes. There's so much to do and see in and around Point Loma, you'll need a lifetime to experience it all.
The current seller's market means real estate prices are hot and only going to rise higher. If you're looking to buy a Point Loma home, LUXURYSOCALREALTY is the premier real estate marketing authority in San Diego.
Contact us to get started on your journey to paradise-living today.