Homes For Sale Pacific Beach CA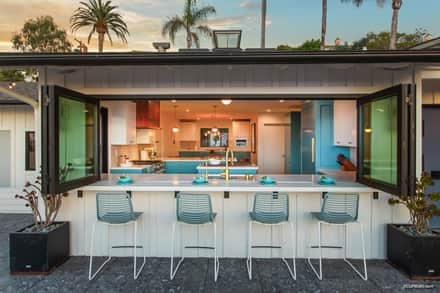 Sure you have the ocean in Pacific Beach but did you know that San Diego is home to Olympian skaters and plenty of skate parks? In PB, day and night is filled with activity, energy, and recreation. Whether you are a newcomer to the city or new to the area, our real estate agents can help you find your Pacific Beach home. Research real estate market trends and find homes for sale Pacific Beach CA and Pacific Beach condos. Pacific Beach San Diego is located in the 92109 zip code and one of San Diego's real estate markets known worldwide for surf, family fun, and a great place for investors to buy rentals and second homes. Nearby communities La Jolla, Mission Beach, and Point Loma are other upscale second home destinations.
*Be sure to register for a free account so that you can receive email updates whenever new Pacific Beach properties come on the market and if you're in the market for a home today, reach out now for our exclusive off MLS pocket listings!
Available Homes In Pacific Beach
Pacific Beach Real Estate
September 26, 2023
$1,359.93
Avg. $ / Sq.Ft.
$2,325,000
Med. List Price
Pacific Beach Real Estate by Price
Having thoughts of SELLING?
Pacific Beach Neighborhoods
Nearby Pacific Beach Neighborhoods
Pacific Beach Real Estate Agents
Having thoughts of buying or selling in Pacific Beach? When you're buying a home or selling a home, the right team can make or break a deal, especially in a market as complex and competitive as Pacific Beach San Diego. Through aggressive advocacy and proven competency, our local PB real estate agents are committed to guide you through the entire real estate process from start to finish. We are a team of highly strategic Pacific Beach selling experts, skilled negotiators, seasoned marketers, and loyal confidantes. Reach out now to the LUXURYSOCALREALTY team to learn more about buyer and seller representation in Pacific Beach and to receive our 92109 real estate market reports.
If you're considering SELLING...
Living in Pacific Beach, CA: Everything You Need to Know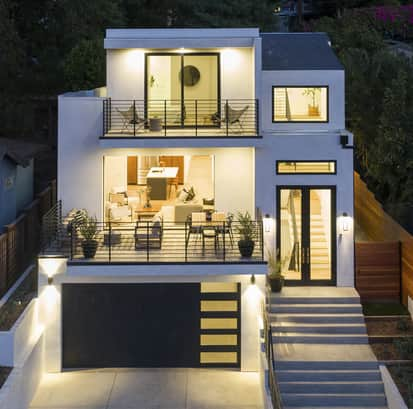 Living in Pacific Beach, California has numerous perks. From beaches to restaurants, click here to learn what makes Pacific Beach so special.


For a century and a half residents and tourists have fallen in love with Pacific Beach and San Diego County. The California coast is an incredible mixture of natural beauty, culture, and creativity.
Do you have your eye on Pacific Beach but want to know more about the area? Let's take a closer look at the reasons that make this corner of the country so special.
Pacific Beach California the Best Place to Live
So, what makes Pacific Beach California in SoCal's San Diego County such a wonderful place to live? This area is such a beautiful blend of diverse culture, great weather, gorgeous coastline beaches and waves, fresh foods and amazing restaurants, good schools, luxury real estate, and a wide variety of things to do both indoors and outdoors.
Even with San Diego's allure, it is not overpopulated as it falls just below the top ten most populated cities in the country. It has easy access to border crossing so you can walk or drive to Mexico for lunch and shopping anytime you wish, a short drive to Disney, and California dreaming becomes reality in SoCal.
Pacific Beach History
The wonderful town of Pacific Beach was established almost 150 years ago in 1887. As one of San Diego's oldest suburbs, Pacific Beach holds the key to a lot of San Diego's history.
PB (as known by the locals) was founded by bankers and real estate developers.
The town was raised up around a major school called the College of Letters. In its time, this 23-acre college was set to be a big deal.
However, it soon closed shortly after it opened due to a lack of student enrollment. In the college's spot now stands a shopping plaza called Pacific Plaza.
There was also a huge asbestos factory there, which is thankfully closed, now.
Pacific Beach Community and Schools
San Diego County's school systems are some of the most elite in the state of California, both public, private, and adult education. The total of schools in San Diego County are an astounding 780 total with 33 of those being high schools.
That just goes to show you how many schools there are to choose from. And when it comes to colleges, there are 12 -4 year colleges to think about attending.
San Diego ranks among the top 20% in the state of California, so the county is considered to have a high-ranking education system.
Pacific Beach Parks and Recreation
Arguably one of the most remarkable spots in San Diego is the breathtaking Balboa Park. This 1,200-acre park boasts that this is where science, nature, and culture collide-but it is really so much more than words can describe and you must check it out.
Speaking of the parks and recreation of the Pacific Beach locale, there is an outdoor area for those of all ages and abilities. From playgrounds to the boardwalk, and walking and biking trails
As for getting out in nature and finding something unique, there are plenty of hidden gems in San Diego.
Look up Potato Chip rock which is a medium difficulty hike up to a tourist attraction rock shaped like a chip that you can stand on to get your picture taken. Another neat spot is the Hidden Swing and the Suspension Bridge.
Pacific Beach Arts and Artists
A virtual breeding ground for creativity, San Diego County has it all from some of the most colorful and artistic vibes to performing arts and theater. There is even a Sundance Film Festival!
The quality and quantity of museums in San Diego make it a popular destination for museum lovers of all ages and from all over the world. Balboa Park alone has 17 museums.
Pacific Beach Music Scene
The West Coast vibe and music scene are always the hottest. Music is said to go from west to east when it is released, so many genres of music have deep roots in this area.
Live music can be found on any given night coming from a street corner or local bands playing in a bar, and concerts happen quite often, too. There are several concert stadiums and amphitheaters throughout the city and on the waterfront.
Many bands started in San Diego, too. Blink-182, and Stone Temple Pilots to name a few.
Pacific Beach Sports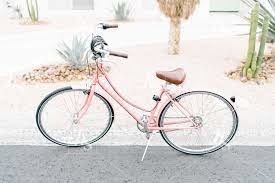 The most common sport that you will come across in Pacific Beach is soccer. There is a soccer field at almost every park, at least one.
As for professional sports teams, San Diego is home to one of California's five Major League Baseball teams- The San Diego Padres. The Padres have gone to the World Series twice they were founded in 1969- but losing both times.
From 1961 until 2017, San Diego was home to the California's National Football League's Chargers. They were previously known as the San Diego Chargers, now that the team has moved north they are now known as the Los Angeles Chargers.
One of the newest teams to the San Diego professional sports team roster is their hockey team, the San Diego Gulls. The Gulls were established in the 2015 season.
San Diego also hosts many of the Professional Gold Association tour games. The PGA has held an annual open in San Diego since 1952 in Torrey Pines Golf Course.
The National Basketball Association briefly had a few pro teams based in San Diego, the Clippers (now the LA Clippers) and the Rockets (now the Houston Rockets.)
Many other teams call San Diego their home including semi-pro, amateur, and college teams like roller derby teams, water sports teams, soccer teams, and many more. Due to its active and dense population and also the year-round beautiful weather, San Diego is perfect for all types of sports.
Pacific Beach Entertainment
What type of entertainment can you expect to find in the Pacific Beach area? Well, that depends what you are looking for as to what direction to point you in.
From mountains to shoreline, from fine dining to dive bars and everything in between- San Diego has all types of entertainment on deck.
For family-friendly G-rated fun there are plenty of beautiful beaches to check out, amusement parks like Sea World to spend the day at, the San Diego zoo or wildlife refuge, Old Towne San Diego for shopping and old-time fun, and of course visiting the sea lions and harbor seals in La Jolla or along the coast.
Take them out on the water for a whale watching tour, a ride on a pirate ship, above the ocean on a guided helicopter ride, or a hot air balloon ride to see San Diego from a birds-eye view.
For a bit more mature fun and action, there are numerous nightly burlesque and drag shows, unique nightclubs and bars, pub crawls and booze cruises. Skip the alcohol scene and you can enjoy a sober night out at a concert or poetry reading in one of San Diego's downtown hip joints.
There is always some sort of community event going on like various themed festivals, outdoor flea markets, and farmers markets with local goods as well as antiques and unique finds. Then if your family is into sports you can catch a soccer game at a park, or buy tickets to see a play.
Pacific Beach Dining
When it comes to dining out in Pacific Beach, you are in for a real treat. With a heavy Mexican influence, there is a lot of Latin flavor in town, but there is also a melting pot of other flavors to choose from.
Being a coastal town, Pacific Beach has a plethora of seafood restaurants that serve fresh local seafood that is boat-to-table style and often caught that very same day. You are likely to find a wide variety of sharks, bass, and tuna on the menus.
Many restaurants serve their version of tacos with fresh seafood. You will also find it grilled or blackened on top of beautiful salads or pasta dishes.
The west coast is trendy and super health-conscious, so if you have dietary restrictions such as gluten intolerance, vegan, or kosher you can find a restaurant that caters to your needs and wants.
Farm to table is another popular style of the restaurant as there are over 7,000 small farms in San Diego. And, the grow the most avocados in the entire country so you will surely see a lot of avocado dishes on any menu.
Pacific Beach Transportation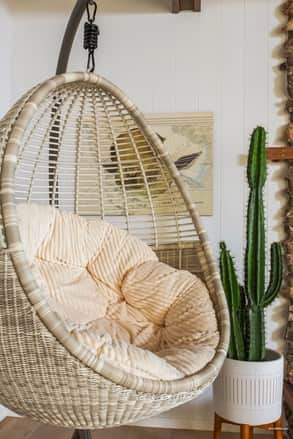 The greater San Diego area and Pacific Beach offer all types of transportation. Many people ride their bikes, skateboard, roller skate, or walk to get from one place to another if their destination is close enough.
And, of course, water transportation is even more thrilling because the Pacific Ocean rips some gnarly waves and the surf is perfect for surfing, SUP, kayaking, jet-skiing, boating, and all type of water sports.
As for public transportation, the SDMTS (San Diego Metropolitan Transit System) has it all from public busses, trolleys, Amtrack, light rails, and even ferries. You can catch public transportation 24/7 365.
If you'd like something more private, professional, quiet, intimate, or luxurious there are plenty of limousine services in the city. And then of course there are taxis and the apps like Uber and Lyft that you can order a basic or deluxe car from.
When you are looking to book a flight, San Diego International Airport (SAN) is a quick and easy drive-only about 20 minutes from Pacific Beach. SAN is an easy airport to navigate through and parking is a breeze.
Picking up family that is coming in from out of town, or flying out for business is never a problem. And, you can always catch a taxi or Uber home since it is so close.
Pacific Beach Traffic
Getting around town in Pacific Beach is typically smooth sailing, no matter what time of day you go out. It is when you try to leave town that you will want to check the traffic report.
Of course, the heavy traffic is going to be during the rush hours both in the morning and in the evening when most people are going to and from work. 6-8 am then again 4-6pm are the heaviest traffic hours on the freeways.
The traffic is somewhat predictable in San Diego and not nearly as heavy as it is in other parts of the state. Once you learn the roads and the traffic patterns you will be able to skirt around it and take the roads less traveled.
At the Height of Tourist Season
Because the coast of California is so picturesque and has a ton of reasons for people to visit, you do have tourists all year round. But, the height of tourist season is considered to be the summer months of June, July, and August.
This is probably due to the abundance of families visiting at this time, or college kids because of their school schedules. Even though the summer is the most popular, the locals would disagree that it is the best time to visit SoCal.
During the month of June there is a tremendous amount of clouds and hazey days which is known as the June gloom. Because of the hotter air rising and mixing with the colder temps above it results in a weird weather pattern at the end of spring and early summer.
If you ask a local they will tell you that right before or after summer is their favorite time of year. Before and after the storm of tourists is always the best-unless you like crowded beaches and a limited amount of rentals/reservations available.
Taking the Pacific Coast Highway
Are you looking for a scenic road to take a long drive on with or without passengers? The Pacific Coast Highway is a famous and gorgeous route that runs from Oceanside California to Mendicino County, over 650 miles north.
Of course, a convertible is an ultimate way to travel up the PCH, but any vehicle will do the trick. There are some tight runs around the winding roads, so just make sure that you are paying attention and don't let the beautiful views distract you too much.
Luckily there are plenty of areas to pull over and have a picnic or take pictures along the way. And, if you do not have a destination in mind then what is the rush, right?
Pacific Beach Weather
SoCal weather is enjoyable all year round. You might wear a sweater or light jacket November-March, but the rest of the time is typical coastal weather with plenty of sunshine and a few dozen rainy days mixed in.
Average temperatures:
Spring low 50s- high 60s
Summer mid 60s-low 80s
Fall high 50s-mid 70s
Winter mid 40s-mid 60s
The last time San Diego saw a decent snowfall was in 1967 and the record high temperature was also in the 1960's. These points are why San Diego weather is seen to be so wonderful and predictable.
Working in Pacific Beach
You do not have to go far to find a decent job in Pacific Beach. No matter what industry your expertise is in chances are that San Diego has something to offer you.
The two major industries in San Diego are import/export and computer manufacturing. And, the city thrives on tourism, research and manufacturing, defense and military, and international trade deals.
Though there are a ton of existing and established businesses in the city and it's suburbs yet Forbes rated San Diego as the best city to launch a new business in.
The largest companies based in San Diego are probably unrecognizable to most people. But, the companies that employ the most people in San Diego is the United States Navy, with the University of California just behind them.
Pacific Beach Shopping
Whether you consider yourself a professional shopper or just looking to pick up a new shirt, there are plenty of places to go in the area. From boutiques to shopping malls and department stores, the Pacific Beach area has a bit of everything.
Garnett Avenue and Mission Boulevard are both lined with shops of all sorts. For an upscale open-air mall there is Del Mar Highlands Town Center, Seaport Village or Westfield UTC, and for a regular indoor shopping mall, you can hit the Promenade at Pacific Beach.
When it comes to groceries shopping, you can hit one of the many health-conscious markets in town to grab fresh produce, juice, ready-made meals, or ingredients to whip up something in the kitchen at home.
You can shop for the average basics just about anywhere, but let's not forget the numerous ethnic shops that cater to Asian, Indian, Latin, and many more imported specialty products. A local favorite is Northgate Market which is a small family-owned Latin chain grocery store in SoCal- their cafe is amazing.
Pacific Beach Real Estate
The Pacific Beach real estate market is so hot right now. Are you looking for a beach house, or leaning towards something off of the coast?
With condo prices starting around $500,000 there is a chance of snatching up some attractive investment properties, as well.
The style of homes are a nice variety of luxury condos, ranch-style homes, cottage and historical homes, and also new builds and remodeled options.
The only way to get a real feel for the homes in the area is to browse through and look at the pictures, layouts, specs, addresses, amenities, and prices.
Notable Pacific Beach Residents
The SoCal area is and has been home to countless famous musicians, actors, athletes, and more. Are you interested in learning more about the famous people that have lived in San Diego- check out this list!
Tony Hawk
Bill Gates
Deepak Chopra
Adam Lambert
Nick Cannon
Celebrities move to the San Diego area for the same reasons that you are thinking of moving there. They look for luxury but also privacy.
Pacific Beach Social and Membership Clubs
Get to know your neighbors, and give them a chance to get to know you by joining one of San Diego County's many social clubs. Check out Social Pacific Beach for residents who just want to get social, or go for something a bit more specific.
There are clubs for car lovers, sports enthusiasts and athletes/active folks, animal-friendly people, ethnic groups, artists, business marketing, and so much more.
What Makes Pacific Beach Unique
As you can see, there is so much to do in this area that it draws the attention and residents of all walks of life from surfers to students, from athletes to movie stars, from young professionals to established multimillionaires.
Pacific Beach can be described as diverse, eclectic, hip, and exciting as it grows and evolves steadily. There is plenty to see and do during the day, but it also has a lively nightlife.
The Local Wildlife
What wild things are lurking around San Diego County? Well, the good news is that most of the wildlife can be seen in the daytime and is (essentially) absolutely no threat to anyone.
However, while walking your dogs at night you definitely want to be alert and aware of coyotes. And, there are the occasional cougar, and the random bear.
When in the Pacific Ocean you will definitely see sea lions and seals, otters, and sea turtles. if you are lucky enough you might see whales as they are migrating north or south January- March.
Other than those wild animals you are bound to see plenty of seagulls, frogs, raccoons, skunks, and squirrels running/flying around. And, if you are lucky you might see a wild parrot or two flying about, they have a very distinct sound and once you hear them you will know what to listen for.
Pacific Beach Fun Facts
Here are some random fun facts about Pacific Beach:
Don't leave your Christmas lights up past Feb 2nd or you will be fined
Home to Dr. Seuss (Theodor Geisel)
It was once covered with grain fields
Homes were around $12,000 in the 1950's
The population is under 50,000
Pacific Beach really is a fun and interesting place to live and do business!
Pacific Beach Is So Cool
Are you enraptured by the abundance of goodness that Pacific Beach and its neighboring communities have to offer people from all walks of life and with different types of interests? You are obviously ready to talk to someone in our office about the houses that are on the market or upcoming possibilities of housing in Pacific Beach, and we at LUXURYSOCALREALTY are ready to help guide you.