Homes For Sale In Oceanside CA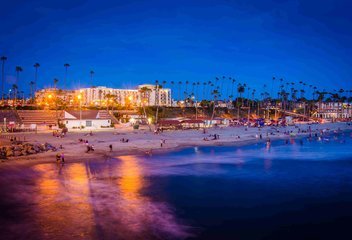 Research real estate market trends and find homes for sale in Oceanside CA in the zip codes 92054, 92056, 92057, 92058. Search for newly listed homes, open houses, recently sold homes, and recent price reductions. To change how the search is displayed, click the gray button next to "Sort" to display houses by price, number of bedrooms, or days on the market.
*Be sure to register for a free account so that you can receive email updates whenever new Oceanside properties come on the market and if you're in the market for a home today, reach out now for our exclusive off MLS pocket listings!
Available Homes In Oceanside
Oceanside Homes
December 11, 2023
Having thoughts of SELLING?
Oceanside Homes By Lifestyle
Nearby Oceanside Communities
How's The Market In Oceanside?
We have (updated weekly) market data for Oceanside CA!

Oceanside Real Estate Agents
Having thoughts of buying or selling in Oceanside? When you're buying a home or selling a home, the right team can make or break a deal, especially in a market as complex and competitive as Oceanside California. Through aggressive advocacy and proven competency, our local Oceanside real estate agents are committed to guide you through the entire real estate process from start to finish. We are a team of highly strategic Oceanside selling experts, skilled negotiators, seasoned marketers, and loyal confidantes. Reach out now to the LUXURYSOCALREALTY team to learn more about buyer and seller representation in Oceanside and to receive our Oceanside real estate market reports.
If you're considering SELLING...
Oceanside California The Best Place To Live
Oceanside offers scenic ocean views and is the perfect place to settle down in California. Learn more about the area and real estate options in this guide.


California's housing market has increased by approximately 27% compared to last year. With the market booming - now has never been a better time to invest in ideal properties in sunny California.
What is the best part about settling down in California? Southern California has something to offer anyone with plenty of beachfront properties and easy access to local hubs and authentic restaurants.
If you are wanting to break away from the urban hub of San Diego, Oceanside, California is a great beach town with some of the best real estate. Keep reading to learn more about the area.
Oceanside, CA History
Oceanside sits approximately 40 miles north of San Diego in the San Luis Rey Valley. It was initially discovered by the Spanish in the late 18th century, although Native Americans lived in the region. Yet, it started to come to life in 1798 with the founding of the Mission San Luis Rey de Francia.
The Native Americans of the region were deeply ingrained in the founding and construction of the Mission. The Spanish had nicknamed them "Luisenos" which is partly where the name of the Mission came from.
The Mission encompassed a grand portion of land and housed the largest building in California at the time. However, it did not last long. Approximately 40 years later, the Missions were sold by the governor of California and the buildings were largely in ruins up until the end of the 19th century.
For around 20 years, Father Joseph Jeremiah O'Keefe started a restoration project on the Mission that is still in the works to this day.
This is what spurred the development of Oceanside as a whole. The construction of the San Luis Rey town began, which eventually housed a hotel and post office by the late 19th century.
Technically, the first plot of land and house wasn't developed in Oceanside until 1883. At this time, Andrew Jackson Myers - Oceanside's official founder - was given 160 acres.
For a brief time, the name on the post office was "Ocean Side" but quickly transitioned to the name it is now known by - Oceanside. Soon after, a bank, hotel, and wharf were built. By 1888, the population had grown to around 1,000 people.
Today, the population of Oceanside is just over 175,000 people.
Oceanside Community and Schools
There are both private and public schools situated in Oceanside. The area encompasses four school districts. One of the main districts - the Oceanside Unified School District - has 23 schools in the region. On average, they have 21,000 students enrolled.
There are also two local colleges in the region. The MiraCosta College is a public college that offers 2-year degrees. They provide basic associate degrees as well as certificates.
MiraCosta College is also a great place to view performances, international films, and art exhibits. California State University has a branch in Oceanside, called California State University San Marcos. This is a public university that offers students the opportunity for undergraduate and graduate degrees.
Oceanside Unified School District provides its students with public bus transportation options. In fact, Oceanside Unified School District and Vista Unified School District have teamed up for the Oceanside Safe Route to School plan.
This plan is to provide strategies and routes for students and teachers to safely walk or bike to their schools.
Oceanside Parks and Recreation
One of the main attractions of living in Oceanside is the quick and easy access to many beautiful parks. Some of the top parks in the area are Buccaneer Beach Park, Buddy Todd Park, and Mance Buchanon Park. Many of these parks are family-friendly with plenty of areas for picnics or recreational activities.
Additionally, most of these parks have outdoor fitness areas, basketball courts, playgrounds, and barbecue grills.
What most people think of Oceanside for are its beautiful beaches. There are around 16 beaches in Oceanside which means that there is something for everyone in this coastal town.
Oceanside encompasses just over three miles of the Pacific coastal region - this means plenty of white sand beaches and recreational activities. One of the more common regions for recreation and beach play is the Oceanside Pier. It is arguably one of the top places to visit.
If you walk along the pier, you can see endless miles of the ocean and plenty of people fishing off the dock. The Pier is almost 2,000 feet long and considered the longest pier on the West Coast - it is definitely a must-see for residents and visitors alike.
Harbor Beach is one of the more popular beaches in the region and a great area for families as they have many amenities and activities. You will find the locals kicking it at the beaches in Buccaneer, Breakwater Way, and Tyson Street.
Additionally, Breakwater Way provides a bit more peace and serenity while still providing something for the adventurous heart. It has great waves for beginner and professional surfers as well as sand volleyball courts.
If you want to stick close to the pier, then be sure to check out Pier View South for any surfing competitions that are held throughout the summertime.
Oceanside Music and Entertainment
If you want a variety of live music then Oceanside will likely have it. Some areas even have free events for live music where you can listen to local artists. On the weekends, you can find music at the Black Plague Brewery which has a stage in its restaurant for local acts.
If you want a taste of the acoustic sounds while experiencing Oceanside's historic area, then be sure to hit up The Bunker House Cafe & Social Lounge. It is located in downtown Oceanside in a building that was originally built in 1886.
Are you looking for shopping and outdoor entertainment? The MainStreet Oceanside Sunset Market runs on Thursday evenings. The market has various vendors, live music, and delicious food.
They don't hold themselves to a specific type of music and there is sure to be something unique going on every week.
If you aren't sure if the venue you are looking for has music and entertainment, then head towards The Pour House. This is one of Oceanside's hidden gems as they host live entertainment on most nights of the week with an open mic on Wednesdays.
Oceanside Local Art
The benefit of living in Oceanside is the local art scene. It is one of the best in Southern California!
The most popular region for the art connoisseur is the Oceanside Cultural District. One of the most famous regions within the District is Artist Alley. Here, you will find many local artists, venues, and murals.
There are also several shops along the way where you can meet interesting people and see their local art, jewelry, or other merchandise. Again - you can't move to Oceanside without immersion into its surfing culture.
Although surfing competitions bring popularity and tourists into Oceanside, the local California Surf Museum holds an artistic take on the surfing scene. You will have to check the dates, but Oceanside typically hosts annual events that celebrate cultural differences.
At these events, you will find local musicians, art, food, and dancing.
Oceanside Dining
Moving to Oceanside gives residents the chance to indulge in a diversity of great local restaurants. It is well known in San Diego County as one of the hubs for great food and culture.
If you want to support the environment and eat locally grown products, check out the Flying Pig Pub & Kitchen - it is a local favorite that has a unique southern twist to the menu items.
If you are looking for a fine dining option with views of the Oceanside pier, 333 Pacific has it all. When looking for local breakfast joints that taste amazing and provide you healthy foods - you can't miss out on Petite Madeline Bakery. Not only do they have great breakfast foods, but you can observe their equally appetizing lunch menu and desserts.
Finally, if you want a variety of vegan or vegetarian options there are plenty of options to accommodate everyone's diet. Additionally, there are multiple local coffee and cafe shops that you can find dotting the coastline.
Oceanside Transportation and Traffic
There are several different transportation methods to get around Oceanside. The light rail systems take you to San Diego, San Clemente, Irvine, Los Angeles, and more.
You can also hop on public transportation buses around the city. Even better, Oceanside is very friendly towards bikers and walkers. The weather is temperate year-round, making this a great and healthy option!
With major events, such as surfing competitions, and during the summertime - traffic can increase in Oceanside. This is especially true near popular beach areas.
Oceanside Weather
One of the plus sides of moving to Oceanside is the amazing weather. December to April are the cooler months with average high temperatures around the mid-60s in Fahrenheit. July through October remain fairly stable in the mid-70s with lows in the 60s.
During this time, you will find the most people flocking towards the beach and water to soak up the warm sun. January and February hold the highest likelihood for rainy weather. In February, rainfall averages close to three inches.
This also happens to be when the ocean temperatures near Oceanside are the coolest at around 59 degrees Fahrenheit.
Working in Oceanside, California
Many people who work in Oceanside are military personnel with Camp Pendleton only 11 miles away. Other major corporations in Oceanside are working for the city which hosts some of the largest numbers of local employees.
Tri-City Medical Center is also the major hospital in Oceanside if you are a healthcare worker looking to relocate.
There are other smaller organizations and local companies with plenty of job opportunities for relocation. However, if your major corporation is located in the hub of San Diego, Oceanside is just a quick drive away.
You can also use the efficient rail system to commute to work in San Diego.
Cost of Living In Oceanside
The cost of living in Oceanside is approximately 37% above the national average. The highest increase is in the housing market - it is 102% above the national average. Gas prices come in second place at 29% above the national average.
In general, California sits above the rest of the country and higher increases are typical to the region. Currently, the average home price in Oceanside is just under $701,000. The housing market has dramatically increased across the region and specifically in Southern California.
Oceanside Recreation
One of the most popular things to do in Oceanside is surfing. It is renowned for high-profile surfing events during the summertime. The Oceanside Pier and Oceanside Harbor are two of the more common places for professional and beginner surfers to congregate.
If you walk close to the beach, you won't find a shortage of local surf rental shops - be sure to check out the local surf museum shop as well!
If you aren't into surfing, there are still a variety of other activities that capture the interests of locals and visitors alike. With over three miles of coastline, you can ride your bike along the beautiful oceanfront.
There are also plenty of opportunities for sport fishing or just take your rod and reel to the Oceanside Pier where you'll find plenty of people fishing for dinner. Oceanside sports plenty of golf courses and even a local skydiving shop.
If you head to one of the many parks in the area you will find a variety of basketball, volleyball, and other outdoor courts.
Oceanside Sports
Many surfing contests are held out in Oceanside that attract professional surfers. You will find a variety of U.S. championships and national events hosted here. Additionally, this region also facilitates many endurance events such as the Ironman.
However, Oceanside itself does not have any professional teams.
You can easily travel into San Diego to catch some of your favorite professional sports teams, such as the San Diego Padres - their local Major League Baseball team.
If you are feeling even more ambitious, you can head further north by about 80 miles and be right in the hub of Los Angeles. L.A. holds a variety of professional sports teams such as the L.A. Galaxy soccer team.
Los Angeles also has plenty of professional basketball teams for men and women. You can definitely fulfill your professional sports itch with just a short journey outside of Oceanside.
Oceanside Shopping
Oceanside has some great local shops that catch the eye of many passersby. These include jewelry, surf, and tattoo parlors. There are also many fresh marketplaces and farmer's markets for locally grown vegetables, fruits, and other products.
Carlsbad is close by and has more shopping centers and outlets. Additionally, if you head into San Diego you will have brands from all over America at your disposal.
However, if you want locally made products or produce, then be sure to check out the shops in Oceanside. This helps support businesses and gives you a unique taste of Southern California.
Oceanside Social and Membership Clubs
There are a few memberships and social clubs in Oceanside. Some golf courses, such as the El Camino Country Club and Arrowood Country Club, are private golf courses that require a membership. It gives you access to a beautiful course set right in the heart of Oceanside.
The Ocean Hills Country Club is a 55+ community that is gated and has a private golf course as well. Close by in Encinitas and San Diego, you will likely find more opportunities for prestigious memberships and clubs. Oceanside sports local gym memberships and a few golf courses.
However, San Diego has over 200 member clubs. These clubs range from golf, fitness, or social clubs.
Oceanside Real Estate
You can find a home for well under $1 million in Oceanside, depending on the area you are looking to move into. The five main neighborhoods for real estate options are:
Arrowood
Henie Hills
Ocean Hills
Oceana
Rancho Del Oro
South Oceanside
Wilmont Ranch
If you want to try and find a vintage house that was built in the early 20th century, then a Seaside home is the right option for you. It is right in the heart of the downtown region, making this a great access point to shops, the beach, and local markets.
Maybe you are wanting something a bit further away from the excitement and activity - look into houses in Fire Mountain. You can find larger pieces of land and property out here with access to nearby trails.
Newer housing districts are found in Marisol at Ocean Ranch. These newly constructed houses are great for families who want a yard. It is also close to many schools.
Some of your most expensive houses are beachfront properties that have multiple bedrooms and bathrooms. These homes are priced over $4 million and rise quickly to $10 million or more.
You won't be disappointed - with luxury designs, open spaces, and amazing views, you will have some of the best beachfront property in Southern California.
Notable Oceanside Estates
Some of the best real estate in Oceanside is on Pacific Street. Some of the highest-priced estates in Oceanside are right along the coastline. In fact, many of the southern parts of this city have some of the most expensive homes.
The gated community of St. Malo is a notable region with beautiful houses - some of them have ocean views. The Ocean Hills region also holds a couple of gated communities such as South Ridge Real Estates and Ocean Hills Country Club.
If you are looking at Oceanside real estate along the south end of Pacific Street, the price for a 2 bedroom, 2 bathroom is just under $1 million.
Oceanside Notable Residents
There are a few notable residents of Oceanside. One of them is the model, Denise Richards, whose family started Jitters Coffee Shop in the downtown region. She doesn't live here anymore, but the impact of her family has lasted in the heart of Oceanside.
The singer-songwriter, Jason Mraz, got his start right here in the beach town of Oceanside. He used to play at local venues and even owns an avocado farm. William Scott Goldberg, the actor, and WWE fighter owns a gym and house just outside of Oceanside.
Junior Seau, the NFL linebacker who passed away in 2012 from suicide, went to Oceanside High School and lived here locally. Additionally, many famous and professional individuals make their way through this coastal town for its cultural events and professional sporting competitions.
Oceanside Fun Facts
There is a lot of unique and fun history about Oceanside that many residents and visitors don't know about.
Surprisingly, with a population of approximately 175,000, Oceanside is actually the third-largest city in San Diego County. Additionally, the famed pier that is notable of Oceanside is actually the sixth rendition. In 1888, it was first constructed while the second one followed suit six years later.
The movie "Top Gun" was actually partially filmed in this city as well as the television show "Animal Kingdom." Finally, beach soccer is renowned in the region despite the heavy surfing influence.
The Beach Soccer USA Cup is held locally and draws in a number of visitors. The community also hosts a variety of endurance sporting events, such as the start of one of the toughest competitions in America - the 3000-mile bike race.
Moving to Oceanside, CA
Oceanside, California is the perfect beach town to escape to. With an authentic vibe and a variety of activities to keep you busy, it holds a unique atmosphere that is hard to beat. Oceanside also has local stores, markets, and thrift shops for artists, musicians, and athletes to express themselves.
If you are looking to break away from the chaos of urban life, then this is the city for you. With just a short drive away from San Diego, you can easily commute to work.
Contact us today and let our professional realtors find you your dream home.