Homes For Sale Ocean Beach CA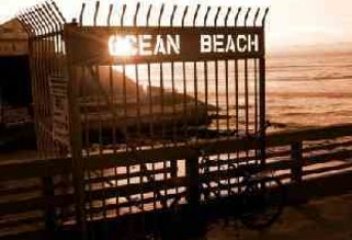 Research real estate market trends and find homes for sale Ocean Beach CA 92107. Search for newly listed homes, open houses, recently sold homes, and recent price reductions. To change how the search is displayed, click the gray button next to "Sort" to display houses by price, number of bedrooms, or days on the market.
*Be sure to register for a free account so that you can receive email updates whenever new Ocean Beach properties come on the market and if you're in the market for a home today, reach out now for our exclusive off MLS pocket listings!
Available Homes In Ocean Beach
Ocean Beach Homes
December 10, 2023
$1,017.72
Avg. $ / Sq.Ft.
$2,245,000
Med. List Price
Ocean Beach Homes by Price
Having thoughts of SELLING?
Nearby Ocean Beach Communities
Ocean Beach Real Estate Agents
Having thoughts of buying or selling in Ocean Beach San Diego? When you're buying a home or selling a home, the right team can make or break a deal, especially in a market as complex and competitive as Ocean Beach California. Through aggressive advocacy and proven competency, our local Ocean Beach real estate agents are committed to guiding you through the entire real estate process from start to finish. We are a team of highly strategic Ocean Beach selling experts, skilled negotiators, seasoned marketers, and loyal confidantes. Reach out now to the LUXURYSOCALREALTY team to learn more about buyer and seller representation in OB and to receive our 92107 real estate market reports.
If you're considering SELLING...
Ocean Beach, San Diego: The Best Place To Live
Ready for your life's next greatest adventure? Learn why Ocean Beach, Sand Diego is the best place to live with our in-depth guide now.


According to U.S. News & World Report, San Diego is the eleventh best place to live in the country by the metric of quality of life. It's also ranked as the third best place to live in the state of California.
If you're planning on moving to San Diego, there are countless appealing neighborhoods to choose from. If one of your primary goals is to live right on the beach, than Ocean Beach should definitely be on your short list.
Are you wondering what you need to know about Ocean Beach, San Diego?
Let's dive right in to discuss all of the vital information about this beautiful, historic beach town.
All About Ocean Beach
This beachfront neighborhood is located about seven miles northwest of downtown San Diego. South of Mission Beach and Mission Bay, Ocean Beach lies right on the Pacific Ocean.
Ocean Beach History
Ocean Beach was once inhabited by the Kumeyaay people, who are an indigenous American tribe that live today on the northern border of Baja California and the southern border of California. They had an established fishing encampment known as Hapai where Ocean Beach is now, where they would harvest fish, clams, mussels, and lobsters as well as process their food.
The beach was named Mussel Beach initially because of the plentiful mussels found there. In 1887, the developers Albert E. Higgins and Billy Carlson gave Ocean Beach its current name.
Ocean Beach Community & Schools
The residents of Ocean Beach can be heard referring to themselves as "OBecians" or "OBceans."
The public schools in Ocean Beach receive an A- score from the website Niche.com. There are two schools in Ocean Beach, Ocean Beach Elementary and Warren-Walker. The former is a K-4 public school and the latter is a K-8 private school.
In the community, you can also find a public library, a number of churches, a vegetarian food co-op, and a post office.
Ocean Beach Parks & Recreation
There are a number of recreational facilities in Ocean Park. These include the Ocean Beach Recreation Center, the Robb Field athletic fields and skate park, and Dusty Rhodes Park.
The longest concrete pier on the west coast is right here in Ocean Beach, known as the Ocean Beach Municipal Pier. This pier also holds the title of the second-longest ocean pier in the entire state. There is also a concrete walkway that spans a portion of the beach.
Dog Beach is a leash-free dog park at the northern end of O.B.'s waterfront.
If you're a lover of the outdoors, Ocean Beach is basically a paradise. Whether you stroll the beach, have a picnic, go skateboarding, or catch some waves, there are countless ways to enjoy the gorgeous weather of southern California in Ocean Beach.
Ocean Beach Arts, Music, and Entertainment
In late June, Ocean Beach is home to the Ocean Beach Street Fiar and Chili Cookoff. There is also a jazz festival hosted in late September as well as an early December Ocean Beach Christmas Parade. In the spring, there is a kite festival in the neighborhood and there's even a canine carnival in October.
Every Wednesday afternoon there is a farmers' market, where two blocks of Newport Ave are closed off for the event.
There is also a historic single-screen movie house in Ocean Beach known as the Strand Theatre. This theater opened all the way back in 1925. Though there were several attempts to preserve it as a theater, it has now been converted into retail space, though it is designated as a historic building by the San Diego Historical Resources Board.
Ocean Beach Dining
Ocean Beach has a very low-key feel to it, which is one of the reasons why it's such a popular tourist spot. Here you'll find a lot of great places to grab a bite, whether you're looking for something quick and casual or something a little more elegant.
One down-to-earth and quirky spot you'll definitely want to check out is Mike's Taco Club. This place is super close to the ocean and serves awesome fish tacos. You can also get steak and veggie tacos if fish isn't your thing.
The Little Lion Cafe is a wonderful place to grab a cozy breakfast. Technically this cafe is in Sunset Cliffs, but its worth driving for a few extra minutes to enjoy their nourishing and comforting menu.
If you're looking for delicious seafood in Ocean Beach, you won't be disappointed. Just head over to Blue Water Seafood on Santa Monica Ave. Other places worth checking out are the 3rd Corner Wine Shop and Bistro, Hodad's, Breakfast Republic, It's Raw Poke Shop, The Joint, OB Noodle House & Sake Bar, and Bo-Beau Kitchen + Bar.
Ocean Beach Transportation
There are two bus lines that run in Ocean Beach. MTS Bus 923 originates in Ocean Beach and travels downtown. MTS Bus 35 originates at the Old Town Transit Center.
However, when you're getting around Ocean Beach you'll likely want to walk, bike, or drive to get around. That being said, parking can be difficult during the summer so you might opt to take a ride share service instead.
When you are driving around Ocean Beach, it's worth noting that it is very common for people to get around on rollerblades and bicycles here. If you're showing up in O.B. from a less bike-friendly city, it might take some getting used to.
Ocean Beach Traffic
One of the things that residents find less than desirable about Ocean Beach is the parking and the traffic in Ocean Beach. During the winter, finding parking isn't difficult, but during the summer it can certainly be a cause of frustration.
Whether you are buying or renting in Ocean Beach, it's a good idea to prioritize finding a home that has at least one off-street parking spot. That way, you don't have to deal with parking being a constant source of stress.
Ocean Beach Weather
The climate in San Diego is one of the things that attracts both tourists and full-time residents alike. Classified as a Mediterranean climate, San Diego is a bit unique as far as this climate type goes. The winters are dry compared to other Mediterranean climates, and the summers are much arider.
The average monthly temperature range in San Diego spans from 57° in January to 72° in August. When you think of a city that is so far south, you might not realize just how temperate San Diego is. In fact, there are only 25 days out of an average year with temperatures above 80°.

The hottest times of year in San Diego are typically late summer and early autumn. However, temperatures reach average highs of only 78°.
In the wintertime, snow and ice are very rare. When they are present, they usually occur inland from the coast.
It is rare for temperatures to get very high in San Diego. When they do, this is usually when the Santa Anna winds bring dry, hot air from the deserts that are further inland. This means that the fire season in San Diego and Southern California is actually in October because of sporadic heat waves and low precipitation.
The average number of sunny days in San Diego is 146, and there are typically about 117 partly cloud days. The clime is borderline arid, with less than 12 inches of rain annually. Most of the rainfall occurs in the months of December through March while temperatures are cooler.
There is practically no rain that occurs during the summer months in San Diego. However, for at least a few days each summer there is usually increased humidity and thunderstorms due to moisture from the North American Monsoon. Because of highly variable rainfall amounts, San Diego is subject to both floods and droughts.
Working In Ocean Beach
The economy of Ocean Beach itself is largely dominated by independent, small retail businesses. However, as a part of San Diego, residents of Ocean Beach have the opportunity to work in a diverse range of industries.
San Diego is known for having a robust economy that often outperforms both California and U.S. averages for unemployment and economic growth.
The largest sectors of the San Diego economy are tourism, defense and military, research and manufacturing, and international trade. The top employers in San Diego include:
U.S. Navy
University of California, San Diego
Sharp HealthCare
County of San Diego
San Diego Unified School District
Qualcomm, Inc.
City of San Diego
Scripps Health
Kaiser Permanente
San Diego Community College District
There are a number of major producers of wireless cellular technologies that have headquarters in San Diego. These include Qualcomm, Nokia, Cricket Communications, and LG Electronics.
Biotechnology is also a big industry in San Diego. In fact, the area has more than 400 biotechnology companies, making it the second-largest cluster of biotech companies in the U.S. after Boston.
(Do you need to sell your house before relocating to Ocean Beach? If so, check out these 21 steps to sell your house right.)
Cost of Living In Ocean Beach
Living on the coast of southern California definitely comes at a cost. The overall cost of living in Ocean Beach is more expensive than San Diego, the state of California, and the national average.
When you look at the data released by the Council for Community and Economic Research, you see that one of the categories that make Ocean Beach particularly expensive is housing. Where the national average is 100 for housing, California comes in at 196, San Diego at 230, and Ocean Beach at a whopping 303.
According to Zillow, the typical home value of a property in Ocean Beach is $1,117,081. Over the past year, the value of homes in this area has gone up 22.9%.
Transportation costs, costs of goods and services, and the costs of groceries are about on par with the city and state average. The cost of healthcare in Ocean Beach is a bit cheaper than in the state of California, but they are both still above the national average.
Ocean Beach Outdoor Recreation
If you love spending time outside, you'll love Ocean Beach. Some of the most popular outdoor recreation activities here include swimming, surfing, and sunbathing. Some areas are lifeguard supervised for both swimming and surfing.
At the Ocean Beach Recreation Center, you can find plenty of indoor and outdoor recreational activities. There are both indoor and outdoor basketball courts, passive parks, and lighted softball fields.
(Are you thinking about buying a condo in San Diego? Take a look at this guide to learn what you need to know.)
Ocean Beach Shopping
Ocean Beach is a great place to go shopping, particularly if you consider yourself an antique connoisseur. What is now known as the Ocean Beach Antique District occupies the space of what had once been a bunch of family-owned businesses between the 1930s and 1960s. They were driven out of business by bigger stores in the 1960s and 70s only to become a center of antique shops more recently.
You can also find head shops, restaurants, tattoo and piercing shops, bike and surf shops, bars, and an international youth hostel on Newport Avenue.
There are only a few chain businesses that exist in Ocean Beach because the community has actively opposed bigger brands moving into the neighborhood. While the community has been successful in keeping out a number of bigger chains, a Starbucks opened in 2001 despite their efforts to block it. Similarly, there is now a Target on Newport Avenue.
Ocean Beach Sports
As a part of San Diego, Ocean Beach is connected to the larger sports community of the city. There is only one major professional team that currently calls San Diego home, which is the San Diego Padres. However, there are also an umber of other minor league teams and top-level professional sports teams.
The Holiday Bowl, which is the annual college football bowl game, is held in San Diego. San Diego is also where the amateur beach sport "over-the-line" was invented, and there is an annual world championship held at Mission Bay for the sport every year.
Ocean Beach Social and Membership Clubs
There are a number of social and membership clubs which you can join as a resident of Ocean Beach. These include:
OB Kiwanis
OB Rec Center
Ocean Beach Historical Society
OB Woman's Club
OB Community Development Corp
OB Community Foundation
OB Town Council
Ocean Beach San Diego Real Estate
The median sale price of homes in Ocean Beach is $1,050,000. There were 13 homes sold in September of 2021, which is a 9.1% increase year-over-year. Homes in this neighborhood sell, on average, after eight days on the market.
This market is considered very competitive on Redfin's Compete Score. It is common for homes to get multiple offers, some of the offers have waived contingencies in this market. On average, homes sell for about 2% above their list price.
Hot houses in this market go pending in about seven days and can sell for about 5% above the asking price.
Are you interested in learning more about the San Diego housing market? Check out this article to learn about this year's statistics and forecast for the market.
Ocean Beach Estates and Homes
If you're a history buff and you're visiting Ocean Beach for the first time, you can take a self-guided historic walk to view buildings that date back to the early 1900s and the Resort Days of the 1920s. You can check out the brochure here, giving information on local historic buildings including the Pearl Hotel, the Strand Theater, and the Ocean Beach Library.
Notable Ocean Beach San Diego Residents
A number of notable people both past and present have called Ocean Beach their home. These include:
D.C. Collier, the developer who opened Ocean Beach in 1909
William H. Carlson, the man who named Ocean Beach, an American politician
Troy Johnson, food critic and writer
Michael Dormer, cartoonist and artist
Christine Kehoe, California state senator
John Reis, disc jockey and musician
Andy Rathbone, author
Cordelia Mendoza, antique expert and Ocean Beach merchant
David Wells, MLB pitcher
Slightly Stoopid, rock band
Michael Zucchet, former San Diego City Councilman, politician
All in all, there are nearly 20,000 residents that call Ocean Beach home. This neighborhood is made up of a population with a higher than average education level. 34% of residents have a Bachelor's degree, 23% have a Master's degree or higher, and 27% have an associate's degree or have attended some college.
27% of the population here is between the ages of 25 and 34. The second biggest age demographic is 35-44 year olds, coming in at 19%. There is also a sizable portion of the population that is between 18 and 24 as well as retirees over 65.
The median household income in Ocean Beach is $91,478, which is quite a bit higher than the national average of $62,843. 36% of the population in this neighborhood is in the income bracket of $75,000 and $149,000 for their household.
(Are you interested in the real estate market trends for nearby La Jolla? If so, take a look at this report.)
Ocean Beach Fun Facts
Did you know that Ocean Beach is actually home to a large population of feral parrots? These are mostly Amazon parrots who are typically vocal and active at sunrise and sunset.
Another fun fact is that the Dog Beach in Ocean Beach was one of the first leash-free dog beaches in the entire United States. Founded all the way back in 1972, this beach was a pioneer in terms of letting dogs roam freely on the beach!
The Ocean Beach Municipal Pier is the longest concrete pier on the west coast.
Ocean Beach was known as a place to get away from it all up until the construction of Interstate 8 in 1967.
You probably know that surfing is a big part of the culture in southern California. But did you know that Ocean Beach is credited as bringing surfing to the city of San Diego all the way back in 1916?
There was also once an amusement park called "Wonderland" in Ocean Beach. Sadly, though, it washed away way back in 1913 only a few years after it opened.
One of the first residents of O.B. was D.C. Collier, who moved there in 1887 when he was 16. It is because of him that Ocean Beach was connected to the rest of the city because of the instrumental role he played in building the railroad.
Is It Time For You to Find Your Ocean Beach San Diego Home?
There are a lot of reasons why Ocean Beach is an incredible place to call home. For one, here you can experience the beach lifestyle that made California famous around the world. There are also events held year-round to ensure that you and your family always have things to do in town. On top of that, though, there really is a truly unique, independent business community in Ocean Beach that gives the town an authentic feel that is rare to find these days.
You'll also find that the crowds in Ocean Beach are a bit older than those in Pacific Beach and Mission Beach. This means that rather than a crazy party vibe, there is more of a laid-back, bohemian atmosphere in Ocean Beach. If you're looking for an authentic, old-school southern California experience, Ocean Beach is probably the closest you're going to get.
If you're thinking of buying, selling, or investing in real estate, we're here to help. Contact us today with any questions you have or to learn more about us!