Homes For Sale Mission Hills San Diego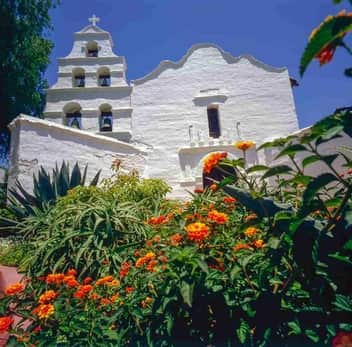 Research real estate market trends and find homes for sale Mission Hills San Diego. Search for newly listed homes, open houses, recently sold homes, and recent price reductions. To change how the search is displayed, click the gray button next to "Sort" to display houses by price, number of bedrooms, or days on the market.
*Be sure to register for a free account so that you can receive email updates whenever new Mission Hills properties come on the market and if you're in the market for a home today, reach out now for our exclusive off MLS pocket listings!
Available Homes In Mission Hills
Mission Hills Real Estate
September 30, 2023
$2,050,000
Med. List Price
Having thoughts of SELLING?
Nearby Mission Hills Communities
How's The Market In Mission Hills San Diego?
We have (updated weekly) market data for 92103!

Mission Hills Real Estate Agents
Having thoughts of buying or selling a Mission Hills property in San Diego? When you're buying a home or selling a home, the right team can make or break a deal, especially in a market as complex and competitive as Mission Hills California. Through aggressive advocacy and proven competency, our local Mission Hills real estate agents are committed to guiding you through the entire real estate process from start to finish. We are a team of highly strategic Mission Hills selling experts, skilled negotiators, seasoned marketers, and loyal confidantes. Reach out now to the LUXURYSOCALREALTY team to learn more about buyer and seller representation in Mission Hills and to receive our 92103 real estate market reports.
If you're considering SELLING...
Mission Hills San Diego
Are you considering a relocation to Mission Hills San Diego? If you want to learn more about its restaurants, schools, and weather, click here!


San Diego is already one of the hippest cities for professionals of all stripes, but it can also be an incredible place to build a home and raise a family. In particular, the dynamic neighborhood of Mission Hills San Diego is a safe, family-friendly haven for those seeking a fast-paced but community-driven urban lifestyle. This walkable neighborhood is full of thrilling architecture, funky shops, and plenty of cultures.
Are you seeking gorgeous views and proximity to all of the features of a major American city? You can see San Diego Bay, old town, and downtown from your window!
Are you considering looking into homes for sale in Mission Hills San Diego? This guide will provide you with all of the details you need to decide if this dream community is about to become your new home. Read on to learn the ins and outs of one of the best communities in San Diego County!
Mission Hills History
The neighborhood of Mission Hills in San Diego started as a steamship captain's dream. Captain Henry James Johnston fell in love with the hills that he could see from the harbor in San Diego and began to imagine the home he'd build upon retiring. His dream came true in 1869 when he purchased over 65-acres of San Diego land for a mere $16.25.
The land purchased by Captain Johnston would become the neighborhood known as Mission Hills San Diego at zip code 92013. Sadly, he would not live long enough to retire and build a home in the hills. Instead, his daughter built the area's first home, a gorgeous Victorian house named Villa Orizaba, in 1887.
From there, a town would begin to form in the region, and Mission Hills would slowly transform into the park-filled neighborhood we know and love today. We owe a lot of that to former school teacher Kate Sessions, who planted Balboa Park, brought the trolley line to the community, and helped create one of the earliest "streetcar suburbs."
As the neighborhood continued to develop, developers chose to follow landscape architect John Nolen's plans for a community built on streets that mimicked the natural terrain. That is what gives the neighborhood its meandering, organic "personality," especially as compared to nearby gridded neighborhoods.
Mission Hills may have started as one man's dream, but it has become a unique, natural community filled with whimsy. Its legacy continues today!
Mission Hills Community & Schools
The public schools in Mission Hills are part of the San Diego Unified School District. As an intimate neighborhood, it houses a single TK-8 school, Ulysses S. Grant Elementary School. The school has rated above average nationally in the areas of academic progress, test scores, and overall equity.
After grade eight, students living in Mission Hills have a choice of attending Point Loma High School or San Diego High School.
PLHS has a reputation for its unique video production program and multimillion-dollar video production suite. It made national attention for its unique 'Gotta Sing, Gotta Dance' program, and maintains one of the strongest performing arts programs in the state.
Meanwhile, San Diego High School utilizes an innovative 'School Within a School' concept, which builds small, focused communities of students with common academic interests. It holds a ranking within the top 25 out of 1200 United States High Schools by Newsweek. It boasts some of the highest test scores in the nation.
Mission Hills is also home to magnificent private schools. This includes the Francis Parker School, founded in 1912.
Having a single public elementary school at the center of the community has created a very family-centric feel in the community. Parents find involvement through a variety of organizations. Mission Hills is truly a wonderful neighborhood for families with children who value education.
Mission Hills Parks & Recreation
We would be remiss if we didn't mention the brilliant cultural hub that is San Diego's Balboa Park. It's less of a park and more of a wonderland, spanning 1,200 manicured acres. From museums to trails, to a world-famous zoo, you can visit Balboa Park daily and never run out of things to do.
In Mission Hills proper, you can find Pioneer Park and Mission Hills Park. Both are recreational parks with sports facilities, trails, and playgrounds for the kids. Like the rest of the best features of the neighborhood, they are both an easy walk from the downtown.
Mission Hills is also the site of several canyons, including Allen Road Canyon Trail and Robyn's Egg Trail. They are excellent places for local hiking.
Mission Hills benefits from programming through the San Diego Parks and Recreation Department. They offer plenty of programming for seniors, as well as therapeutic recreation services for residents with special needs. You can find citywide and community sports leagues, swimming lessons, and dance classes.
Mission Hills Arts, Music, and Entertainment
If you are living in Mission Hills, you can get your fill of arts and culture by visiting the famous Balboa Park. It's home to seventeen distinct museums and counting. Fans of visual art can spend the day at the Institute of Contemporary Art, the Museum of Photographic Arts, The San Diego Museum of Art, or the Timken Museum of Art.
Balboa Park is also the site for quite a few theatres and venues where you can enjoy a wide and eclectic range of live performances. You can enjoy a ballet at Civic Dance Arts, a professional play at the Old Globe theatre, or a concert at the San Diego Youth Symphony. Families adore the Marie Hitchcock Puppet Theatre and the San Diego Junior Theatre for family-friendly performances all year long.
The star of Balboa Park is the nationally and world-renowned San Diego Zoo. It's home to nearby 4000 rare and endangered animals, and includes an impressive botanical collection featuring close to 700,000 plants! Popular exhibits include the Australian Outback, the Polar Bear Plunge, and Elephant Odyssey.
If you're looking for concert venues in San Diego, you'll find nearly a dozen options. Of course, Mission Hills itself is full of bars and smaller venues, so you can enjoy an intimate musical experience or open jam any night of the week! It's a great place to live if you moonlight as a musician and you're looking for a place to perform.
Mission Hills Dining
There is a wealth of Mission Hills San Diego Restaurants! Whether you're looking for imminently Instagramable brunch spots or fine dining locations, you won't need to travel far. It's the go-to neighborhood for authentic Mexican street cuisine, with new restaurants opening regularly.
Some of the top eateries in the neighborhood include:
The Patio on Goldfinch
Regal Beagle Alehouse
Lefty's Pizzeria
Habanos Cafe
Christopher's on Congress
Harney Sushi
Miguel's Cocina
Rust General Store Bistro
Water Grill
Whatever cuisine you're looking for, you're certain to find something to suit your tastes in the diverse San Diego neighborhood. If you're not feeling particularly adventurous, there are plenty of fast food options, too!
If you're seeking a good drink in an incredible setting, Mission Hills has a lot of unique bars where you can enjoy the local nightlife.
The oldest bar in the neighborhood is Lamplighter, home of Mission Hill's most popular karaoke night. Blonde Bar, a newer addition, is home to popular dance music nights. It's a great place to experience a taste of NYC on the West Coast.
Mission Hills Transportation
Historically, Mission Hills became one of the more popular neighborhoods in San Diego because it was a stop for the San Diego Trolley. The trolley remains one of several public transportation options today, in addition to the MTS bus line.
Mission Hills Traffic
Mission Hills is centrally located in San Diego, so it can occasionally get congested. Commuters who work in San Diego proper can expect a commute of anywhere between fifteen to thirty minutes. You will have no problem if you work locally since so much of the city is walkable!
Mission Hills Weather
If you love sunshine, you'll love living in Mission Hills, where you can expect an average of 287 days of sunshine, and 1/3rd of the average rainfall you will see in the US as a whole. It is one of the most comfortable places to live, with a Summer high temperature around 74 degrees Fahrenheit, and a comfortable low of 40 degrees Fahrenheit. Mission Hills residents don't need to worry about shoveling snow, because winters are mild and dry.
Working In Mission Hills
Mission Hills itself is home to hundreds of small businesses, providing ample opportunities for employment throughout the city. Its proximity to all of San Diego means there are a host of large companies and corporations providing ample opportunities for professionals.
Some of the well-known businesses and corporations local to Mission Hills include:
Sony
Intuit
Sanyo
EAG Laboratories
BAE Systems
Illumina
Qualcomm
General Atomics
Scripps Research
Teradata
Pulse Electronics
Cubic Corporation
Mission Hills is a wonderful place to live and work, no matter the field. You'll have an easy commute to any office in the San Diego Metro Area, and can benefit from all of the local businesses that will become part of your new neighborhood!
Cost of Living In Mission Hills
Overall, residents in Mission Hills can anticipate a higher average cost of living compared to the rest of the country. They can, however, anticipate a lower than average cost of living when compared to other neighborhoods in the state of California.
Compared to the United States as a whole, Mission Hills residents pay less for healthcare and utilities. The cost of groceries, transportation, and miscellaneous expenses is about average for the country.
Your higher cost of living means access to a rich, walkable urban neighborhood filled with exciting views and dynamic architecture, all with a community feel. You will benefit from all of the services offered to residents of San Diego County. You'll be paying for access to culture, recreation, and access to any amenities you could need right at your fingertips!
Mission Hills Outdoor Recreation
Mission Hills locals love to spend the day at Pioneer Park, which is right next to the local elementary school. It's home to many of the best local outdoor events, from concerts under the stars to the annual July 4th Barbeque. They even host neighborhood-wide parties where you can get to know your community and find your niche.
A hidden gem in Mission Hills is Harper's Topiary Garden, which is technically part of a private home. Even so, locals love to catch a view of the elaborate topiary from the streets. Children fall in love with the family's well-manicured topiary zoo, including a dragon, caterpillar, and whale!
Unique to Mission Hills is the Cinema Under the Stars program, where you can relax on a luxurious lawn chair, pick up some snacks, and enjoy a film. Usually, the offerings include classic movies, films with cult popularity, and occasionally the latest installment of a popular franchise.
Mission Hills Shopping
Mission Hills is home to the Lewis Street Business district, which includes the vast majority of the 500+ Mission Hills businesses. It boasts well-known stores and restaurants, as well as many hidden gems that residents have claimed as their local hangouts.
Make no mistake - Mission Hills is a walkable urban community, and it's packed with all of the quirky and unique offerings that you would expect to find in a hip, upscale neighborhood. You'll find salons, boutiques, cafes, and wine bars, and most are dog-friendly!
Some notable Mission Hills Shopping Destinations include:
Moon & Sun Studio
Chateau Bel Age
Taboo Jewelry
Maison en Provence
M-Theory Music
Venissimo Cheese
If you're looking for a mall, Mission Hills Plaza offers a variety of convenient shops, all in one place. Of course, you'll also have access to all of the shopping in the entire city of San Diego, which is easily accessible from centrally located Mission Hills!
Mission Hills Sports
Major League Baseball fans will adore living in the city that is home to the San Diego Padres! They play at America's #1 Ballpark, Petco Park, right in the city. You can visit with your family and catch a home game and see why locals rave about the incredible sightlines and breathtaking views from every seat.
Furthermore, San Diego is home to its own NBA team, The Rockets. Basketball fans living in Mission Hills won't have to go far to catch a game at The Toyota Center.
Hockey Fans in San Diego root for The Gulls, while soccer fans have their choice between rooting for San Diego 1904 FC or San Diego Loyal SC. There are plans to host a new women's soccer team in the city within the next calendar year.
If you're looking for horse racing, you'll enjoy the offerings at the Del Mar Racetrack, where you can do some live betting and enjoy a raucous day out.
Mission Hills Social and Membership Clubs
When you move to San Diego, you will be near over two hundred membership clubs, including social clubs and country clubs. Choosing to become a member will grant you access to gorgeous facilities free from crowds. There are options for golfers, tennis players, and even families.
Popular San Diego Golf Courses with associated membership clubs include the Grand Del Mar and Rancho Santa Fe golf clubs.
Many locals enjoy membership at The Westin Mission Hills Golf Resort and Spa, where you can join the Palm Club. You will have access to the golf course and all resort amenities. This includes wellness activities, pools, tennis and pickleball courts, and a duckpin bowling alley.
Mission Hills San Diego Real Estate
The combination of low-interest rates and high demand means that the value of real estate in Mission Hills San Diego continues to rise! The current median list price for homes located in Mission Hills is $820,000. The area boasts beautiful homes and apartment complexes, making it a great place to buy or rent.
While there is never a bad time to look into Mission Hills apartments in San Diego, most sales happen in late Spring. The average market time is approximately one month.
If you're seriously thinking about making Mission Hills your new home, take a look at the variety of unique homes currently on offer. Mission Hills has a reputation for exciting and eclectic architecture, so you never know what you might find! Bordering neighborhoods are Bankers Hill and Hillcrest.
Mission Hills Estates and Homes
If you are a fan of architecture and looking for houses for sale in Mission Hills San Diego, you are sure to find something that suits your style. The neighborhood is home to quite a few homes designed by world-famous architects. Mission Hills features houses by John Lloyd Wright,
Lloyd Ruocco, Sim Bruce Richards, and Homer Delawie.
Overall, there are over 320 designated historic homes in Mission Hills alone! This is more than any neighborhood other than Sherman Heights. They are beautiful homes, and each bears a bronze plaque boasting its status.
The homes predominantly come in three styles: craftsmen homes, Spanish eclectic homes, and prairie homes. If you look closely, you'll spot a few Mission revival and Tudor-style houses. A discerning sight-seer may even spot a treehouse or two!
Mission Hills contains two designated Historic Districts: the Mission Hills Historic District and the Fort Stockton Line Historic District. They offer tours, so you can visit the neighborhood's most striking historic homes.
You'll see some original buildings featuring the Classical Revival style, originally built in 1913. These include the Ace Drugstore and the Funcheon Building. They are both parts of the area known as Paseo de Mission Hills, featuring the iconic Mission Hills sign.
Notable Mission Hills San Diego Residents
Mission Hills has had quite a few noteworthy residents, including individuals involved in sports and entertainment. Milwaukee Brewers left fielder Ryan Braun grew up in Mission Hills. Pitcher Bobby Jenks, who has played on the White Sox and Red Sox, also called Mission Hills home.
Actor George Lopez also hails from Mission Hills. He is best known for the ABC comedy television show that shares his name. Soap Star Samantha Bailey, most recently seen on The Young and the Restless, started acting in Mission Hills, too.
Mission Hills San Diego Fun Facts
Many of the San Diego neighborhoods are identifiable based on themes in their street names. Mission Hills streets have a unique motif - they're named after birds! Some of the bird names are rarer than others, but once you look out for them, you'll see them everywhere!
Remember the early history of Mission Hills? The spot where Captain Johnston used to dock and dream about his future home is now known as Inspiration Point, and many people get married there! Orizaba Avenue in Mission Hills shares the name of Captain Johnston's boat.
There are a few spots in Mission Hills with pink sidewalks. The apocryphal story states that the reason is due to the Mother of Balboa Park, Kate Sessions. She found white sidewalks garish, and chose pink instead!
Build a Home in Mission Hills
There is a reason that real estate in Mission Hills San Diego is in such high demand. The neighborhood is essentially a utopia, where the houses are artworks and everything you could imagine is accessible by foot. Whether you're moving in with a beloved pooch or a school-aged child, you will immediately feel welcome in this brilliant community at the heart of San Diego County.
Are you ready to build a home in this welcoming community? LUXURYSOCALREALTY, San Diego's premier real estate agency, is ready to help you find your place in Mission Hills. If you're ready to learn more and make the move, you can contact us today to get started.
Mission Hills Neighborhoods
Marston Hills
Located above the northwestern corner of Balboa Park, Marston Hills is an urban neighborhood within the Hillcrest community of San Diego, California. Marston Hills is named after George Marston, an early San Diego businessman and philanthropist, whose house and grounds are located in the area. Residents of Marston Hills enjoy a walkable lifestyle with nearby destinations Balboa Park, the San Diego Zoo, and Sunday's Hillcrest Farmers Market.