Mission Beach Homes For Sale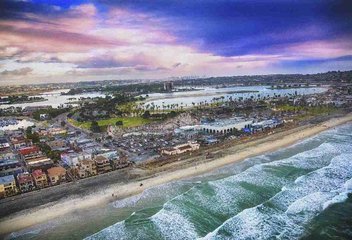 Research real estate market trends and find Mission Beach homes for sale. Search for newly listed homes, open houses, recently sold homes, and recent price reductions. To change how the search is displayed, click the gray button next to "Sort" to display houses by price, number of bedrooms, or days on the market.
*Be sure to register for a free account so that you can receive email updates whenever new Mission Beach properties come on the market and if you're in the market for a home today, reach out now for our exclusive off MLS pocket listings!
Available Homes In Mission Beach
Mission Beach Real Estate
September 23, 2023
$1,715.86
Avg. $ / Sq.Ft.
$2,274,500
Med. List Price
Mission Beach Real Estate by Price
Having thoughts of SELLING?
Nearby Mission Beach Communities
How's The Market In Mission Beach?
We have (updated weekly) market data for 92109!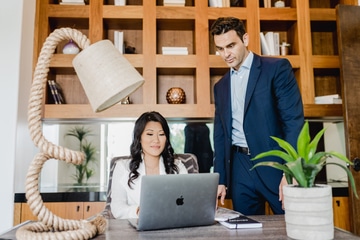 Mission Beach Real Estate Agents
Having thoughts of buying or selling a Mission Beach property in San Diego? When you're buying a home or selling a home, the right team can make or break a deal, especially in a market as complex and competitive as Mission Beach California. Through aggressive advocacy and proven competency, our local Mission Beach real estate agents are committed to guiding you through the entire real estate process from start to finish. We are a team of highly strategic Mission Beach selling experts, skilled negotiators, seasoned marketers, and loyal confidantes. Reach out now to the LUXURYSOCALREALTY team to learn more about buyer and seller representation in Mission Beach and to receive our 92109 real estate market reports.
If you're considering SELLING...
Mission Beach, California: The Best Place to Live
Mission Beach, California is a rich, diverse community built on a sandbar in California. Learn everything you need to know about living here.


When you look up the best things to do in San Diego, visiting Mission Beach is usually ranked high on the list. But what if you could call this beach oasis your home?
Constructed on a sandbar between the gorgeous Mission Bay and the Pacific Ocean, this neighborhood spans nearly two miles of oceanfront. This area has long been the playground of laid-back surfers and college students. These days, Mission Beach has become a popular and appealing place to call home for people interested in living in the San Diego area.
Are you wondering what you should know about living in Mission Beach, California?
If so, stick with us while we take a look at every aspect of this delightful coastal community.
All About Mission Beach
The neighborhood of Mission Beach is home to only 3,619 residents. With the Pacific Ocean to the west, Mission Bay to the east, Ocean Beach to the south, and Downtown San Diego just a quick car-ride away, it's no wonder that so many people are interested in calling Mission Beach their new home.
Mission Beach History
Developed on a sandbar between Mission Bay and the majestic Pacific Ocean, Mission Beach is a part of the city of San Diego. The first official map of Mission Beach was adopted by the Common Council of San Diego in December 1914.
J.M. Asher is known as the Father of Mission Beach as he spearheaded Mission Beach's Tent City in 1916. During this time, lots were sold and people could rent tent sites. Over the course of a few years, the population increased and more people began staying throughout the year. This led to stricter city codes being developed and the dismantlement of Tent City, which was replaced with permanent residences.
In 1925, the Mission Beach Amusement Center was constructed which eventually closed in 1976. However, the Giant Dipper roller coaster was added to the National Registry of Historic Places in 1978 and later designated as a National Historic Landmark. The roller coaster began running again in 1990 and still operates to this day.
Many of the residential homes in Mission Beach were built as summer cottages in the 1930s and 1940s. Some of these structures actually date back to the 1920s.
Mission Beach Community & Schools
The public schools in Mission Beach are considered above average. According to the ranking system of Niche.com, the public schools here receive a "B+" grade.
The Mission Bay High School Cluster consists of six schools that are a part of the San Diego Unified School District. These are:
Mission Bay High School
Barnard Mandarin Magnet Elementary School
Pacific Beach Middle School
Kate Sessions Elementary School
Crown Point Junior Music Academy
Pacific Beach Elementary School
There are also a number of nearby private schools including the Mission Bay Montessori Academy, the Maria Montessori School, The Evans School, and the Gillespie School.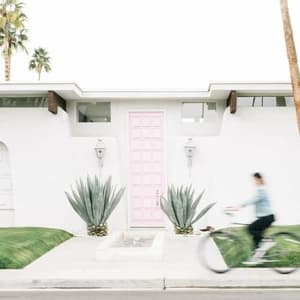 Mission Beach Parks & Recreation
When you visit Mission Beach or call it your home, there are lots of opportunities to spend active time outdoors. Here you can go surfing, go biking, play horseshoes, play frisbee, go skateboarding, and so much more. There is even a local skate club!
On top of all that, Mission Beach is a popular place for playing basketball and beach volleyball.
On Santa Clara Place there is a public recreation center and the Wave House Athletic Club is located at the south end of Belmont Park.
By far the most prominent feature of the Mission Beach neighborhood is the boardwalk that stretches three miles long along the oceanfront. It spans along the Golden Strand, which is one of the most popular beaches in the area. Anyone who loves beach or water sports will love it here.
The beach of Mission Beach is long and wide. Though the beaches are continuous here, Mission Beach is typically considered the beach that exists south of Pacific Beach Drive. Crowds typically congregate near Belmont Park and the large parking areas at Mission Beach Park.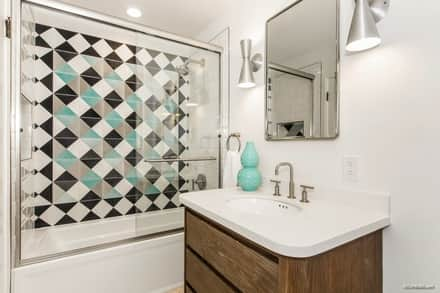 Mission Beach Arts, Music, and Entertainment
You can find a number of art galleries and events in the area surrounding Mission Beach, and there are many popular museums in San Diego. This includes the San Diego Museum of Art, the Museum of Photographic Arts, the Musuem of Us, and more.
The San Diego Symphony performs regularly and the San Diego Opera has been ranked as one of the top 10 operas in the US by Opera America. You can see musicals and plays at the Old Globe Theatre at Balboa Park and the La Jolla Playhouse is another great spot to see incredible shows.
If you're looking for entertainment for the whole family, you're definitely going to want to check out Belmont Park. This is where most of the action is centered, and you'll have the opportunity to ride a historic roller coaster along with other awesome amusement park rides.
It only takes a quick glance at the events page of Belmonts Park's website to learn that there is no shortage of things to do in Mission Beach. With beach parties, live DJs, and live music, you won't ever have to be bored when you call Mission Beach your home.
When you visit Belmont Park, you can spend the day both playing and enjoying fine restaurants and shops. You can purchase a Ride Pass or a Ride and Play Pass so that you can have full, unlimited access to the rides here. You can also find attractions like laser tag, sky ropes, a zipline, a rock wall, mini-golf, go-karts, and so much more.
At Belmont Park, there's also a bowling alley, an arcade, an old-time photo booth, and literally endless ways for you and your family to stay entertained all day long.
When it's time to refuel, you can find plenty of places for a quick bite with a taco shop, coffee shops, burger joints, ice cream stands and more. You can also enjoy a sit down meal at Cannonball, Draft Mission Beach, or Beach House.
Mission Beach Dining
Mission Beach might be a laid-back community, but that doesn't mean they're slacking when it comes to delicious food. You can head to Saska's if you're looking for an incredible steak dinner or check out the Mission Cafe if you're looking for some delicious Chino-Latino breakfast or lunch fare.
Other places worth checking out are Cannonball, Draft, and Dole Whip Truck.
Mission Beach Transportation
There are a ton of different ways you can get around Mission Beach. You can order a taxi, a rideshare, or even use a limo/black car company.
On top of that, you'll love walking around Mission Beach. This is also a great place to explore the city and the coast on a bicycle.
Mission Beach Traffic
Traffic in San Diego typically keeps moving, but during rush hour you definitely can find yourself driving more slowly than you'd like to be. In Mission Beach, the traffic can be quite stuffy on summer weekends during the day.
(Are you curious to learn more about the San Diego housing market before you start your search for a Mission Beach home? Take a look at this article outlining statistics and a market forecast for 2021.)
Mission Beach Weather
California is known for its welcoming and comfortable weather, and Mission Beach is no exception. The weather in San Diego is pretty perfect, all things considered. With about 40 days of rain a year, this is a sunny city with a temperate and predictable climate.
The climate of San Diego is considered a Mediterranean climate. San Diego is actually quite a bit arider than Mediterranean climates usually are, though. Highs in August only hit a pleasant 76 degrees while lows in January are only about 47.
Working In Mission Beach
Mission Beach itself is quite small, so many residents find themselves working in the larger San Diego area. The largest sectors of the economy in San Diego are tourism, defense/military, research/manufacturing, and international trade.
There are a number of major producers of wireless cellular technology in San Diego. One of the largest private-sector employers in San Diego is Qualcomm. The city also has the second-largest biotech cluster in the country, second only to Boston.
Cost of Living In Mission Beach
The cost of living in Mission Beach, according to data released from C2ER in January, 2021, is less expensive than the cost of living in both the city of San Diego and the state of California. However, the cost of living is higher than the national average.
Is La Jolla also on your shortlist for San Diego neighborhoods? If so, take a look at this article filled with everything you need to know about the lifestyle in this incredible spot.
Mission Beach Outdoor Recreation
The front yard of Mission Beach is the Pacific Ocean. Whether you want to sunbathe, go for a run, play volleyball, go surfing, or something else entirely, you've got a lot of outdoor recreation options here.
On top of that, there is Mission Bay which is located on the Bayside of Mission Beach. This is the United State's largest man-made aquatic park. Here you can go kayaking, swimming, jet-skiing, paddle-boarding, or water-skiing.
Mission Beach Shopping
If you're looking for some retail therapy, you won't be disappointed when you visit Mission Beach. The main thoroughfare in the neighborhood is Mission Boulevard. You can find all kinds of markets, surf shops, and more here along with cafes and restaurants.
You can find plenty of shops on the Ocean Front Walk boardwalk and in Belmont Park.
Mission Beach Sports
As a part of San Diego, Mission Beach is connected to the larger world of sports in the city. The only major professional team in San Diego is the San Diego Padres. However, there are a number of other top-level professional sports teams as well as minor league teams.
Mission Beach Social and Membership Clubs
There are a number of social and membership clubs in Mission Beach, including the Mission Beach Women's Club. In the larger San Diego area you have more access to exclusive clubs, including The University Club, a number of golf clubs, and the Bay Club in Carmel Valley.
(Are you wondering if you should buy a beach house? Check out this guide to learn whether or not it's the right real estate investment for you.)
Mission Beach Real Estate
The median price of homes in Mission Beach is $1.7 million. The homes in this area sell, on average, after 31 days on the market. This is quite a bit faster than they were selling last year when homes were typically selling after 72 days on the market.
The housing market here is considered somewhat competitive by Redfin's Compete Score. It is notably less competitive than nearby Pacific Beach and Point Loma.
There are three main property types typically for sale in Mission Beach. These are single-family homes, condos, and multi-unit properties.
With detached single-family homes, you can have all of the freedoms associated with sole ownership. Some residents choose to live in condos, where they belong to a Home Owner Association that offers peace of mind. Multi-unit properties can provide guest lodgings or income potential.
There are also three main geographic categories of Mission Beach real estate. These are Ocean Front, Bay Front, and the Courts.
You are usually no further than 200 yards from the beach no matter where you are in Mission Beach.
The demand for property in Mission Beach is quite strong, as many people are looking for properties in the San Diego area. While Mission Beach was once home to laid-back college students and surfers, this area has been transforming as demand has been rising.
Mission Beach is also a popular location for purchasing real estate because it is surrounded by natural beauty. On the one side, there's the Pacific Ocean. On the other side is Mission Bay, which is another incredible water body that is surrounded by resorts, trails, and marinas.
The San Diego River estuary lies to the south of Mission Bay along with the world-famous Sea World.
Notable Mission Beach Estates and Homes
As a cozy beach community, Mission Beach isn't home to tons of sprawling estates in the way that other San Diego neighborhoods can be. However, it's easy enough to find some truly incredibly luxury homes for sale in the area if you search for homes with a minimum listing price of $4,000,000.
One notable home in Mission Beach certainly doesn't qualify as an estate, but is noteworthy because of its historical value. Unfortunately, the home is no longer standing as it was demolished in late 2005.
A home referred to as "The Turquoise House" located at 706 Manhattan Court is a 1200 square foot California airplane bungalow that was built in 1924. Built by Maggie Becker, the house was built as a beach cottage.
This is one of the first homes that were built fronting on the boardwalk west of Mission Boulevard. This home has all of the characteristics of California bungalows, including a shallow-pitched gable roof, wood construction, a front porch, and wide overhanging eaves with exposed roof beam-ends.
You can find a number of other airplane bungalows in the general area, but this is the only one that remains on the Mission Beach/Pacific boardwalk.
Due to the historic importance of this house, the Save Our Heritage Organization launched a campaign to have the home designated as a landmark on both national and local registers. The home was altered slightly by the owners who purchased it in 2002, but it still maintains its appearance as an airplane bungalow. The renovations of the owner led the HIstorical Resources Board to determine that it could no longer be designated as a historical landmark.
Notable Mission Beach Residents (Past and Present)
A number of notable people have called Mission Beach their home throughout the years. These include:
Mike Gotch, former California state assemblyman and San Diego City Councilman
David C. Copley, former publisher of the San Diego Union-Tribune and billionaire
Dorian "Doc" Paskowitz, physician and surfer
Jeanne Lenhart, California Senior Olympian, senior pageant winner, and amateur vollyball player
Curtis Casella, founder of Taang! Records
Cathy Scott, true crime author
In addition to local and international celebrities, the residents of Mission Beach are largely college educated. 46% of the population has a Bachelor's degree and 25% has a Master's degree or higher. 18% of the population has an associate's degree or has attended some college, leaving only 11% of the population having no college education.
The population is 56% male and 44% female, and the largest age demographic is 25-35 years old making up 27% of the population. The second-largest demographic are those between the ages of 18 and 24, followed by those over the age of 65.
The median household income in Mission Beach is higher than the national average, coming in at $72,360. 37% of the population has an income between $75,000 and $149,000, and 29% are in the income bracket of $45,000 to $74,000.
Mission Beach Fun Facts
There is a lot of fascinating history attached to the area of Mission Beach.
The area was first described by explorers from Spain. They named the area "Puerto Falso," which means "False Bay."
When you peer back in time using the tool of old photographs, you can see that this developed beachfront area was once an incredible and eclectic tent city. You can see organized rows of circus-like tents along with tropical, Hawaiian-style cabana huts.
While these weren't particularly luxurious accommodations by today's standards, it's quite a treat to imagine living right on the beach with your family in this way. The developer of the area, J.M. Asher, soon built a bathhouse as the tent city became more popular.
After the dismantlement of the tent city, the Mission Beach Amusement Center was built in 1925. Here families could swim in the Plunge swimming pool, play at a games carnival, enjoy the ballroom, and ride the Giant Dipper.
This amusement park was later renamed to the beloved Belmont Park. Though this amusement park went through some rough times during the 60s and 70s, it was saved by being added to the National Registry of Historic Places. Nowadays, visitors and locals alike can still enjoy all there is to offer at Belmont Park, including the original roller coaster and the Plunge swimming pool.
Is It Time For You to Make Mission Beach, Calfornia, Your New Home?
Whether you're thinking of moving to Mission Beach, California or its time for you to sell your ocean front home, you're going to want to work with one of the best real estate companies in the area. We're here to make sure that you have the best possible experience when you're listing your home and when your searching for your newest property.
We have world-class marketing collateral, practice meticulous attention to detail, and are one of the world's most well-known brands.
As your listing agent, we are dedicated to maximizing the value of your home while also ensuring that your home sells as fast as possible. We understand how bitter-sweet it can be to part with one of your greatest investments, and we will work tirelessly to find the perfect buyer and maximize the sales price.
As your buyer's agent, we're here to advocate for you in a competitive and difficult market. The real estate market is complex in San Diego, and having the right team can be the factor that makes or breaks a deal. We are here to help you navigate the entire process from start to finish and beyond.
Is it time for you to find a real estate agent in Mission Beach? If so, contact us today!