La Jolla Homes For Sale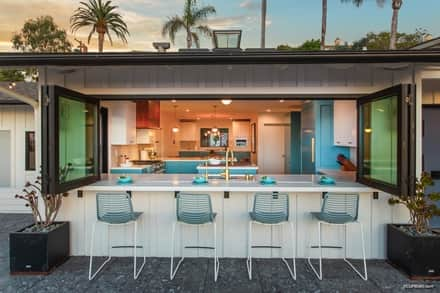 Research La Jolla real estate market trends and find La Jolla homes for sale and La Jolla condos. La Jolla located in the 92037 zip code is one of San Diego's luxury real estate markets known worldwide for natural beauty and a resort atmosphere with stacked hillside homes overlooking the ocean. Nearby communities Del Mar, Coronado, and Rancho Santa Fe are other upscale second home destinations. Search for new homes, open houses, recently sold homes, and recent price reductions in La Jolla. To change how the search is displayed, click the gray button next to "Sort" to display houses in La Jolla by price, number of bedrooms, or days on the market - by Compass La Jolla agents.
*Be sure to register for a free account so that you can receive email updates whenever new La Jolla properties come on the market and if you're in the market for a home today, reach out for our exclusive off MLS pocket listings!
Available Homes In La Jolla
La Jolla Real Estate
December 11, 2023
$1,537.84
Avg. $ / Sq.Ft.
$3,998,000
Med. List Price
La Jolla Real Estate by Price
La Jolla Real Estate Market
Search La Jolla By Lifestyle
Nearby La Jolla Neighborhoods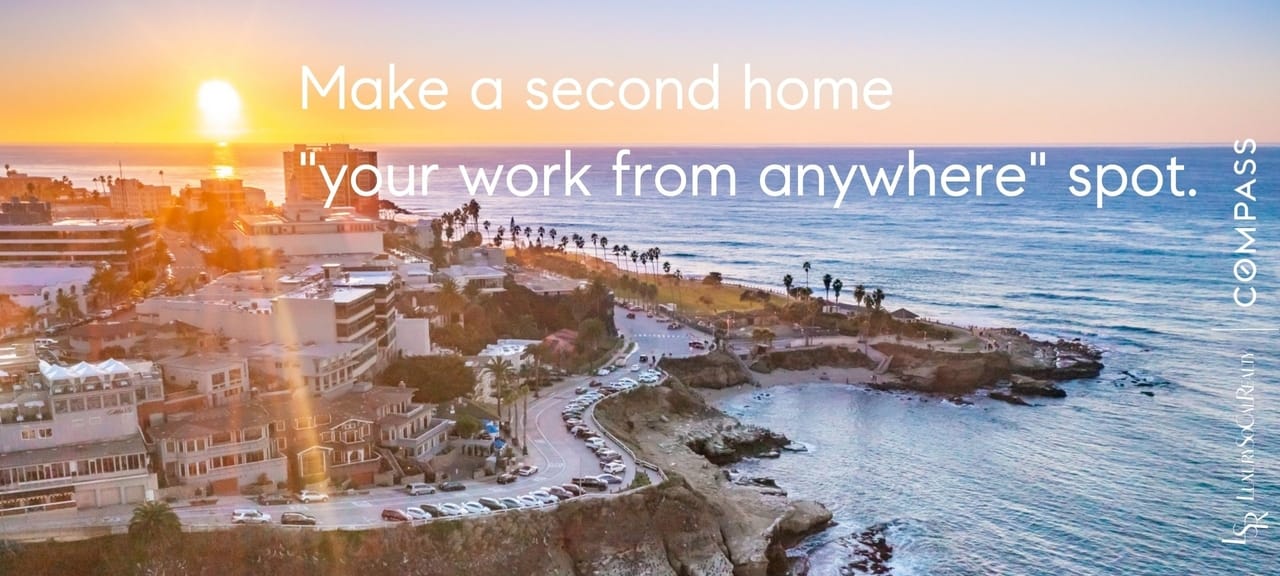 How's The Market In La Jolla?
We have (updated weekly) market data!

La Jolla Real Estate Agents
Having thoughts of buying or selling in La Jolla? When you're buying a home or selling a home, the right team can make or break a deal, especially in a market as complex and competitive as La Jolla California. Through aggressive advocacy and proven competency, our local La Jolla real estate agents are committed to guiding you through the entire real estate process from start to finish. We are a team of highly strategic La Jolla selling experts, skilled negotiators, seasoned marketers, and loyal confidantes. Reach out now to the LUXURYSOCALREALTY team to learn more about buyer and seller representation in La Jolla and to receive our real estate market reports.
If you're considering SELLING...
What is so special about La Jolla?
The La Jolla Cove was included in the Top 25 Beaches in the United States by Tripadvisor in 2022. La Jolla is a seaside community along 7 miles of coastline with sandy beaches, world class dining, museums, art galleries, boutiques, and luxury real estate. International vistitors attend events such as The La Jolla Half Marathon & 5k, La Jolla Rough Water Swim, La Jolla Village Christmas Parade, La Jolla Concours d'Elegance, & The La Jolla Art & Wine Festival.
How wealthy is La Jolla?
La Jolla is an affluent community with average rents starting at $4,000 and small condos in the UCSD area of La Jolla starting at $500,000. Single family homes start around $1.75M.
Is La Jolla or Coronado better?
La Jolla is better if you're commuting daily around San Diego. There is only two ways on or off Coronado Island. The bridge or the ferry. Sometimes the bridge can get closed or backed up. Coronado is entirely flat where you could reasonably live without a car. La Jolla has flat areas in the Village, Barber Tract, Bird Rock, and Shores but is tiered as you go up Mt Soledad.
Can you swim in La Jolla?
There are multiple swimming beaches in San Diego. Blacks Beach is private but you can walk down the steep drive. La Jolla Shores Beach is our wides sandy beach with a large parking lot and public facilities.
What's the nicest beach in San Diego?
The La Jolla Cove was included in the Top 25 Beaches in the United States by Tripadvisor in 2022. One of the only 9 beaches in San Diego with permanent lifeguards, La Jolla Cove is within the La Jolla Underwater Park Ecological Reserve.
Is La Jolla worth visiting?
La Jolla is a must-visit location with beachfront accommodations at the La Jolla Beach and Tennis Club, seaside dining at Eddie V's or Georges, kayaking and scuba diving at the Cove, Torrey Pines paragliding, and seal watching at the Children's pool.
La Jolla California The Best Place To Live
Do you want to avoid the cold winter or the dark, gloomy days of the East Coast? Consider moving to La Jolla, California, so that you can get a picture-perfect view and an amazing lifestyle.
Whether you have a family or want to move alone, you can make it happen. But you should know what to expect before you get here.
Read on for some of the basics of La Jolla.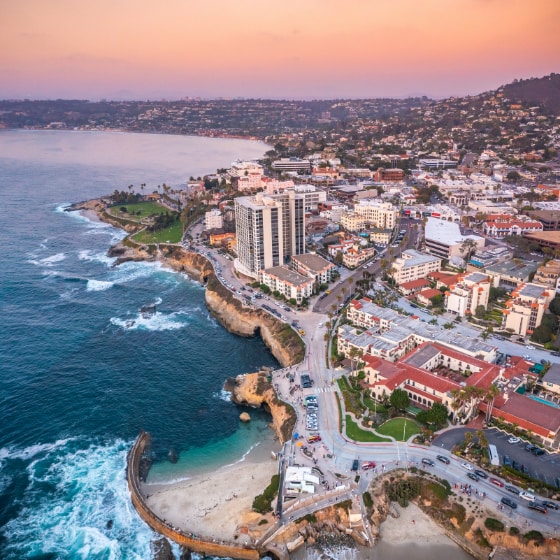 All About La Jolla San Diego History
La Jolla, California, has had a long history before and with San Diego, starting with Native Americans. They settled there around 10,000 years ago, and it's possible the Native Americans provided the inspiration for the city's name.
Some historians believe the name comes from the Native American word "woholle." The term refers to the caves and rocks around the shoreline near La Jolla.
Another possible origin for the name is from the Spanish word "joya," which translates to jewel. Initial spellings of the California city were the same as the Spanish name.
San Diego incorporated the lands of La Jolla, California, in 1850. In 1869, two brothers bought the first sections of land in the area, and soon, more people purchased and developed the land.
Once the railroad came to La Jolla in 1890, the city was able to grow. Real estate developments started to increase, and a hotel also popped up in the city.
Throughout the 20th century, more people moved to La Jolla. The residents continued developing the city, and those changes have led the city to be what it is today.
La Jolla Community & Schools
La Jolla offers an excellent community with beach views and excellent resources and activities. It borders the University of California, San Diego (UCSD) and the Scripps Institute of Oceanography.
You can enjoy the Pacific Ocean and other beautiful physical features of the neighborhood. The nearby San Diego Zoo is another excellent place to check out when you first move to La Jolla, California, or after living here for years.
If you have children or plan to, you will be happy with the schools in the city. La Jolla has three elementary schools, and each school has a lot of involvement from parents.
Once your children reach middle school age, they can attend the one middle school in La Jolla. The school boasts high test scores and an excellent ratio of 22 students to a teacher.
Your children can get enough support to help prepare them for high school. La Jolla High School has around 1,600 students at a time, and the ratio of students to teachers is the same as at the middle school.
If you prefer to send your children to private school, there are plenty of options available. You can choose from Montessori School of La Jolla, La Jolla Montessori School, Montessori Village School, and Montessori Institute Of San Diego Child House for younger children. La Jolla private schools include: The Childrens School, The Bishop's School, The Gillispie School, La Jolla Country Day School, San Diego French American School, All Hallows Academy, The Evans School, Stella Maris Academy,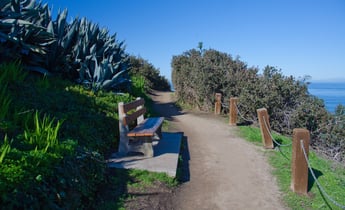 La Jolla Parks & Recreation
La Jolla also features a variety of parks and recreational activities. The La Jolla Recreation Center offers classes for activities such as:
Yoga
Gymnastics
Tai Chi
Many private trainers hold classes here
You can also take adult fitness classes or take things at your own speed. There are basketball courts, tennis courts, a weight room, and playground areas for everyone in your family.
Other parks and beaches are available throughout the city for you to enjoy. Check out beaches such as the Children's Pool or La Jolla Shores. Black's Beach, La Jolla Cove, and Windansea Beach are also fantastic spots.
If you need to access community services, you can visit the La Jolla branch of the San Diego Library at 7555 Draper Ave. Then, you can learn about even more places to visit to relax and enjoy your time.
La Jolla Arts, Music, and Entertainment
La Jolla, California, has a vibrant entertainment scene. If you like visual art, be sure to check out the La Jolla Village Art Walk and the Peter Lik Gallery.
You will also want to visit the Museum of Contemporary Art San Diego-La Jolla. The museum features plenty of exhibits and an equally beautiful garden where you can relax and create your own art.
Another important part of the arts and entertainment here is the La Jolla Athenaeum Music & Arts Library. This library includes books, recordings, and other materials about music and other forms of art.
Anyone can visit the library for free, but you do need to pay $75 to become a member if you want to check something out. That can be an easy way to enjoy the materials outside of library admission hours.
If you're more of a theater buff, check out the La Jolla Playhouse. New shows come to the city each season, and the playhouse has won over 30 Tony Awards for its productions.
Some of the shows that premiered at the La Jolla Playhouse have seen made their way to Broadway and other stages. So if you want to be in the know of upcoming productions, you should visit and watch a show or two.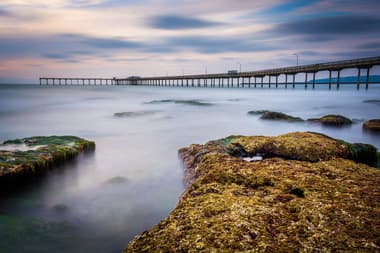 La Jolla Dining
Like many other cities and areas of San Diego, La Jolla offers many dining options. If you're looking for a more upscale dining experience, The Marine Room is a great restaurant with seafood and a beach view.
George's at the Cove is in the same category and offers fantastic food and drinks. Another upscale spot to check out is NINE-TEN Restaurant & Bar at the Grande Colonial hotel. The restaurant features an excellent list of fine and a great menu of food to enjoy with your drink.
If you want something a bit more casual, La Jolla has plenty to offer. The Trilogy Sanctuary and Parakeet Cafe are excellent breakfast places that serves healthy options for the whole family. Sugar and Scribe home of Food Network Champion Chef Maeve, is one of our favorites.
Catania is an Italian restaurant serving pizza and other classic dishes in the heart of La Jolla. Three other Italian favorites of ours are Manhattan Of La Jolla at the Empress hotel, Piazza 1909, or Piatti in La Jolla Shores.
Puesto La Jolla and The Taco Stand are two fantastic places for fans of Mexican food. Meanwhile, Candor by Giuseppe in La Jolla Village offers healthy farm to table options with an unpretentious and approachable seasonal menu.
La Jolla Transportation
Living in California can involve a lot of driving, especially in the south part of the state. However, La Jolla has options that don't require you to drive.
If you want a luxury ride, you can contact a private car service for personal or business travel. A bus line is also available if you need to go between La Jolla and San Diego.
The San Diego Trolley is another option since La Jolla is one of the trolley's stops. La Jolla is also very walkable, and it's one of the best places to live if you don't have or want a car.
Finally golf carts and scooters especially down by the beach are an easy mode of transportation.
La Jolla Traffic
While traffic in La Jolla and all of San Diego can be bad, it's not as bad as in other cities. Like other cities, traffic can get worse during the morning and evening rush hours. Beach traffic is also heavy during holidays and perfect sunny days.
You might notice worse traffic between 6:30 and 8:30 am and 4 and 6:30 pm. The average commute time in the area is about 24 minutes, which is on par with other major cities.
Another thing that can affect traffic is UCSD. When school isn't in session, you may notice less traffic in the northern part of La Jolla close to the university campus.
On the other hand, there might be a lot more traffic when students are moving in and out for the year. Make sure you have plenty of time to get to where you need to go.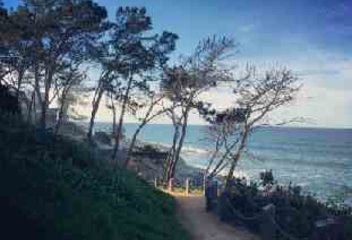 La Jolla Weather
Like the rest of the state, La Jolla has fantastic weather all year long. High temperatures range from 60 degrees Fahrenheit in December to the upper 70s in August.
Low temperatures follow a similar pattern, with lows in the upper 40s in December and January. In July and August, the lows tend to stay in the mid-60s.
You can expect over 200 hours of sun each month and over 300 hours of sun in July. The percentage of sun hours ranges from 60% in May and June to over 75% in other months.
December, January, February, and March tend to get the most precipitation. Humidity ranges from around 60% to 80% throughout the year.
If you want to escape the cold and dark areas in other parts of the country, you may want to move to La Jolla, California. You can enjoy the California weather regardless of the season.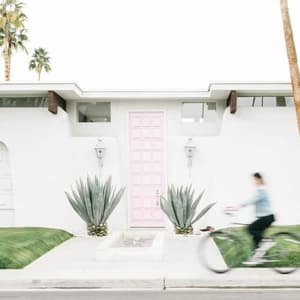 Working In La Jolla
Of course, living in California means getting a job nearby or working from home.
Looking specifically at employers in La Jolla, you can work for Scripps Research Institute. That can be an excellent job for someone who wants to study science.
The University of California, San Diego is another major employer in the area. You can work there as a professor or apply for an administrative position or some other supportive role.
There are many financial, real estate, design, and architectural firms based in La Jolla.
If you're willing to drive a bit out of La Jolla to work, you can also work at San Diego State University. Other companies in the area include:
Kaiser Permanente Zion Medical Center
Rady Children's Hospital
Scripps Mercy Hospital San Diego
Sony Electronics
San Diego is also home to the 32nd Street Naval Station, General Dynamics NASSCO, and a Marine Corps base. So whether you want to work for the government, a school, or in healthcare, you have plenty of options.
Cost of Living In La Jolla
Being in California, La Jolla does have a higher-than-average cost of living. The average cost of living for one person is almost $1,800 per month including rent and other expenses.
If you have a family of four, you can expect to spend over $4,000 each month to live in La Jolla, California. The average monthly salary after tax in La Jolla is around $3,500.
Eating out in the city can cost anywhere from $8 to over $50, depending on the meal. Apartments cost around $900 to $1,600 for each month of rent.
Groceries aren't too expensive, but they can add up if you have a family to feed. Other costs, such as toiletries and clothes, are about average for the state and country.
While the cost of living may not be worth it for everyone, it can be great for some people. If you're able to find a good job, you can make enough to support yourself in the city.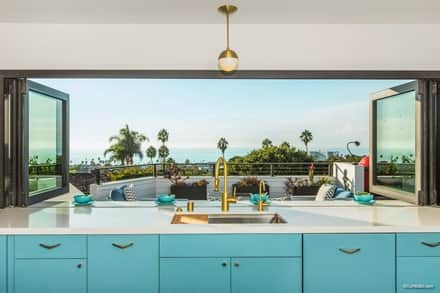 La Jolla Recreation
If you're looking for ways to spend your free time, head outdoors. Thanks to the California weather and the easy access to the beach, you have plenty of activities to try.
Of course, you can go swimming in the ocean or simply relax on the beach. If you want to get a bit more active in the water, you can go kayaking. Snorkeling and scuba diving are also options to try.
You can also go paragliding or hang gliding to view the city and ocean from above. And if you want to stay away from the ocean, there's the San Diego Zoo and a variety of farmers' markets throughout San Diego County.
The Ho Chi Minh Trail is perfect if you want to go hiking. You can also go on a segway tour of the city or golf at Torrey Pines Golf Course.
Whether you love the water or want to avoid it, you can do what you want in La Jolla. Then, you can enjoy your time and partake in activities for the whole family.
Shopping In La Jolla
La Jolla boasts The Shops at La Jolla Village, which is an excellent shopping center with stores and restaurants. The center includes banks, pharmacies, clothing stores, cosmetics stores, and other shops.
You can also head to individual shops throughout La Jolla if you need something more specific. Then, you don't have to deal with huge crowds or trying to find the right shop in a shopping center.
As mentioned, the city also offers farmers' markets where you can find delicious produce. If you want to support farmers, you will want to visit a market occasionally.
The city features major chains and more local shopping options. That way, you can find stuff you won't get anywhere else, but you can also enjoy the comforts you find in other cities.
La Jolla Sports
If you're a fan of sports, moving to La Jolla, California, can be a great choice. The city offers professional soccer and baseball, so you can watch those sports and enjoy the action.
Women's professional soccer will make its way to La Jolla in 2022, so be sure you're around for that. The climate makes the city a perfect spot for sports that happen in different seasons.
And if you have kids or want to play sports yourself, there are also amateur and kid leagues. Then, you can find a sport you love to get active and meet new people.
But even if you just like watching sports, La Jolla has plenty of options. You can look forward to a new game each week, which may help you get through a stressful time at work or school.
La Jolla Social and Membership Clubs
The La Jolla Country Club is an excellent place to meet people, which can be great when you first move to the city. You will have access to a group of people, and you can participate in activities together.
If you're looking to buy real estate, consider purchasing a home near the country club. Then, it will be easy to access, and you can enjoy the nice neighborhood around the club.
The La Jolla Newcomers Club is another option, and it's great for when you first move in. But you don't have to leave the club after you get to know the city, so you can keep meeting others.
La Jolla Social and the Pacific Beach Woman's Club are also worth considering if you want to meet new friends. Meanwhile, CLUBWAKA offers plenty of games and activities for the whole family.
Joining a club can be a great way to spend your free time and learn more about La Jolla. Then, you can make friends and spend time with them outside of club meetings.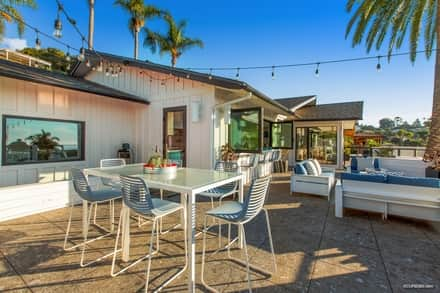 La Jolla Real Estate
While you can find places to rent in La Jolla, California, you may want to purchase San Diego real estate. Like other cities, the market in San Diego and La Jolla has had some ups and downs recently.
But the trend is going up, and it's currently a seller's market. So if you're looking to downsize and move to a different part of La Jolla, you may want to sell your home before the peak.
Whether you want to live near UCSD in UTC San Diego or at the southern end of the La Jolla coast in Bird Rock, you should be able to find real estate. That way, you'll be able to move in and enjoy your life for the foreseeable future.
Notable La Jolla Estates and Homes
When looking at the real estate in La Jolla, it has some of the world's most notable and extraordinary homes. One of the most notable homes is at 7007 Country Club Drive on twenty-four acres. It features a library, dining room, and eight bedrooms. You also get a 12-car garage and 14 bathrooms, and it's close to the La Jolla Country Club.
At 6210 Camino de la Costa, you'll find a mansion with seven bedrooms. The house has a view of the ocean and a pool along that ocean view, so you can relax and enjoy the water.
Notable La Jolla Residents
Ellen Browning Scripps is probably the most notable resident of La Jolla and San Diego. She lived in the city for much of her life, and she's the namesake for the Scripps Research Institute.
Jonas Salk, the man who developed the polio vaccine, also lived in La Jolla, where he founded the Salk Institute for Biological Studies. The famous astronaut Sally Ride also lived in La Jolla at one point.
Plenty of athletes have also lived in La Jolla, including Junior Seau and Rolf Benirschke. Both athletes played for the San Diego Chargers.
When it comes to entertainment, La Jolla has been home to some famous people. Theodor Geisel, the man behind Dr. Seuss, lived in the city, and so did Big Time Rush member James Maslow.
Alicia Keys is another well-known performer who owns a residence in La Jolla Farms. Politicians John McCain and Mitt Romney have both owned homes in the city.
La Jolla Fun Facts
Before UCSD got its name, it used to be the University of California, La Jolla. You can also thank La Jolla and San Diego for the most Broadway shows of any city in the US.
In its early years, people knew La Jolla as an art colony, and its art museums and attractions reflect that. Another fact to share with others is that La Jolla has an average temperature of 70 degrees in the summer.
Make La Jolla, California, Your Home
If you want to enjoy fantastic weather and a view of the beach, you should live in La Jolla, California. While the city isn't perfect, it comes very close to being the best city there is.
You can enjoy the water but also go hiking and visit museums and social clubs. And if you have or want kids, they'll get an excellent education.
Are you ready to move to La Jolla? Learn how we can help you buy a home now.