San Diego Housing Market
The 2020 San Diego housing market began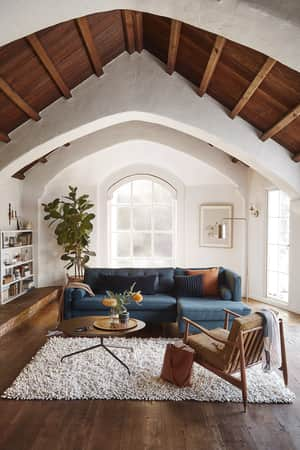 with overall home prices up 5.1% from January 2019 reported by S&P CoreLogic Case-Shiller Indices. It was expected that the world's economy was going to cool slightly in 2020, primarily because China's economy was slowing down. The US was forecasted to remain stable with plans to build more than 1.2 million homes, condominiums and apartments in its 12th year of continuous growth. Each major national economic index was stable, including interest rates, car sales, home resales, production of goods and retail sales. US existing home sales in 2019 were near 5.5 million.
As the 5th largest nation in the world, California's GDP totaled $3 trillion in 2019. The state added more than 300,000 jobs in 2019 with a shortage of labor and 700,000 unfilled jobs in California. The California GDP has been on an upward trajectory of 4.0-4.6% annually since 2012. California produced 110,000 residential construction housing units in 2019 much less than demand.
San Diego Real Estate Market Forecast
America's Finest City continues to increase in population. 2019 was one of our best years ever for job growth with nearly 35,000 jobs added. Out of the 26 California metropolitan areas, only the Bay Area and LA County added more jobs than San Diego County. Our unemployment rate fell below 3%, the only major metropolitan area that had a lower unemployment rate than San Diego was the Bay Area. 2.8% was San Diego's lowest unemployment rate in two decades. We were projected to add another 25,000-30,000 jobs for 2020.
In the majority of the San Diego real estate markets there are four resales for every one new home sold with very new homes being built. Only 3,000 new single family homes were permitted and less than 2,000 townhomes or condos. San Diego could easily absorb 12,000 new homes each year. Over the past decade, an average of 7,400 units was added, 5,000 units short annually.
Analyzing single-family homes, monthly inventory declined to 1.7 from 2.2 in 2019 and the days on market declined from 39 to 33 days. For the end of 2018, there were 6,264 homes and condos on the market compared to 4,018 at the end of 2019. Our month's supply of inventory declined from 2.3 to 1.4.
San Diego's housing shortage causes daily commutes from Riverside, Tijuana, and Orange County as well as unintentional multi-generational living arrangements. Because of our inventory shortage, many San Diegans have refinanced to historically low rates, pulled equity out, and remodeled with intentions on staying put. With mortgage lending in the 3% range, first time home buyers and move-up buyers will find difficulty househunting. A spring gradual increase in pricing was to be expected.
and then Friday March 13th California was issued a stay at home notice!
COVID-19 (Coronavirus) San Diego Real Estate Trends
March 2020 - Massive layoffs, stock market losses, and general uncertainty about health and wealth are affecting the San Diego real estate market. Closings were down 6.2 percent for single-family homes and increased 2.6 percent for condos and townhomes. March pending sales decreased 17.7 percent for single-family homes and 22.1 percent for condos and townhomes.
There was a shortage of inventory throughout San Diego between 20-40% for the month of March. Many buyers are remaining on the sidelines watching to see what happens with going back to work, the stock market, and the virus.
It's important to weigh in on our current lending environment. Rates are historically low but the lending world has been turned upside down. Part of the fiscal and monetary stimulus measures to counteract the disruption caused by COVID-19 involved homeowner mortgage deferment. The consequences of this caused problems for buyers active in the market. Home loan servicers still have to cover the principal and interest payments to Fannie Mae, Freddie Mac, ect.
On a side note, a mortgage deferment or forbearance hurts a homeowner more than helps. A forbearance is considered a loan modification, even if you're rolling a few month's payments to the back of the loan. Loan modifications have consequences and waiting periods of typically 12 months to reestablish yourself and come out of hardship.
There is now a temporary liquidity issue making it more difficult to fund loans for the buyers who are active in the market. Because Wells Fargo had been involved in the account opening fraud scandal they had a capitol constraint on how much money they could lend. When they opened up the SBA and filled their allotment within the first weekend they had to go back to the Feds and shut down their correspondent lending side. QM loans (any loan product that doesn't meet the standards of a qualified mortgage and has higher risk parameters) shut down without notice in the middle of escrow. Chase limited all mortgage lending to a 700 FICO and 20% down.
We'll have to see how the lending environment continues to adjust and what effect continued layoffs have on borrowers making their mortgage obligations. We are likely to see impacts to San Diego's housing activity now and into the coming months. We believe San Diego's home prices will hold steady in 2020 in most areas because our housing market faces far fewer obstacles than it did in the 2008 economic downturn. In the $3M+ luxury market, there may be a softening of prices because tourism is non-existent right now. We are used to clients flying in for the weekend to peruse real estate. That isn't happening right now. Aprils numbers will give us a better idea of the total impact to buyer and seller activity.
April 2020 - Overall economic activity nationally continued to slow throughout April while the stock market pared some of March's losses. April's real estate activity was down significantly due to the unemployment filings and economic slowdown. May 2019 through April 2020 pending escrows were down 1.2 percent for San Diego county. Homes priced $1,250,001 to $2,000,000 increased 7.3 percent. The San Diego median sales price was $590,000 up 3.3%. The median single family home price was $665,000 up 3.7%. Inventory was down 31.8 percent across all price points with the smallest decline in the condo and townhouse market where inventory was only down 18%. San Diego months supply of inventory 1.6 months for single family homes and 1.9 months for condos and townhouses.
May 2020 - An important indicator to the resale housing market is layoffs. March to April numbers drastically adjusted. The well-paying jobs had minimal layoffs but the hourly & minimum wage earners took the biggest hurt. The Payroll Protection Plan small businesses were thrown a life preserver with forgivable loans as long as 80% went to payroll. When we look at closed sales the past four months, it turns out that March real estate closings were up, while April numbers looked more like January/February. Days on market declined substantially while month's supply of inventory is down to under two months. Inventory under $750,000 is even lower indicating a reluctance for sellers to open up their home to the public.
June 2020 - Almost half of all job losses were in the leisure and hospitality trade. Initial unemployment claims nationally have plummeted since late March, jobs have returned, and California Pandemic Unemployment Assistance Claims have drastically improved. The San Diego real estate market is on an upswing with pending sales in May 58% higher than in April. Percentage of Original List Price Received, Days on Market Until Sale and Months Supply of Inventory are all holding steady. Detached single family home inventory under $750,000 has almost dropped in half.
July 2020 - The drastic dip and panic the U.S. economy took in April is gradually making a come back. The country still has 16 million jobs to fill to get back to February. San Diego's April and May unemployment rate is at 15%. June closed escrows were the highest so far in 2020 with pending sales at 3,636.
August 2020 - Historically in challenging times some industries struggle while others do well. Residential real estate has come out on top evident in July's record breaking 3,406 closings. More homes sold in July 2020 than they did in June 2020. The percent of Original List Price Received for single-family detached homes was 99.0% and 99.1% for attached condos/townhomes. Days on Market Until Sale 28 for detached homes and 26 for attached. Months Supply of Inventory 1.3 months for detached homes and 1.7 months for attached.
September 2020 - In September the US regained nearly half of the job losses with a gain of near 4 million. Since May there has been a total of 14 million jobs added. The US unemployment rate declined to 8.4% from 14.7% (still up from the 3.9% we were used to) Unemployment claims are down 88% since March. Residential units permitted January-July 2020 had positive growth in San Diego county, the only county in southern CA to have this increase.