Clairemont San Diego Condos For Sale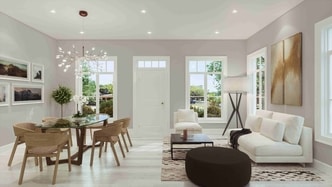 Research real estate market trends and find Clairemont condos for sale in San Diego. Search for new Clairemont condominiums, open houses, recently sold condos, and recent price reductions. To change how the search is displayed, click the gray button next to "Sort" to display condos in Clairemont by price, number of bedrooms, or days on the market.
*Be sure to register for a free account so that you can receive email updates whenever new Clairemont condos come on the market and if you're in the market for a home today, reach out now for our exclusive off MLS pocket listings!
Available Condos In Clairemont
Clairemont Condos
December 6, 2023
Clairemont Condos by Price
Having thoughts of SELLING?
Bay Park and Bay Ho Condos
Nearby Clairemont Neighborhoods
How's The Market In Clairemont?
We have (updated weekly) market data for 92117!

Clairemont Condo Real Estate Agents
Having thoughts of buying or selling a condo in Clairemont? When you're buying a home or selling a condo, the right team can make or break a deal, especially in a market as complex and competitive as Clairemont San Diego. Through aggressive advocacy and proven competency, our local Clairemont real estate agents are committed to guiding you through the entire real estate process from start to finish. We are a team of highly strategic Clairemont condo selling experts, skilled negotiators, seasoned marketers, and loyal confidantes. Reach out now to the LUXURYSOCALREALTY team to learn more about condo buyer and seller representation in Clairemont and to receive our 92117 real estate market reports.
If you're considering SELLING...
Condos In Clairemont San Diego
Two premier neighborhoods in Clairemont are Bay Ho and Bay Park. Clairemont was envisioned as a place where families could enjoy the close-knit feel of a small community yet has quick access to the city proper. Clairemont was one of the first planned suburbs in the U.S. After World War II ended servicemen were returning back home with money in their pockets, a newly passed GI Bill, and anxious to start families.
Clairemont has grown to include many other small villages within the village within the city including Bay Park, Bay Ho, North East, and West Clairemont Mesa. As the development grew and the neighborhood's population started to soar shortly after construction was completed, businesses began to move in offering all of the amenities that one would typically have to leave the suburb to access. Schools sprang up, libraries, shopping centers, and grocery stores. Clairemont Mesa today is more like a city within a city. Its ideal location situated just north of downtown San Diego and south of Mira Mesa gives residents access to all of the outstanding attractions and sites that make up the City of San Diego.
Schools in Clairemont
There are nearly a thousand ranked schools in the State of California according to the U.S. News and World Report annual school rankings. In San Diego County alone, there are over 45 high schools and nearly 30 ranked schools in the San Diego Unified School District receiving either a gold, silver, or bronze medal ranking. Residents of Clairemont Mesa can choose between a dozen different public elementary schools though there are only two middle schools and high schools to choose from. There are schools for the gifted, the mentally challenged, and a number of private schools. Mesa College is the only college or university located in Clairemont Mesa.
Holmes Elementary School
Holmes Elementary is K-6 and has one of the top rates by Great Schools as an elementary school in San Diego in the 92111 zip code.
Clairemont Recreation
One of the great things about living in Clairemont Mesa is that you rarely have to leave the neighborhood to have a good time. The village boasts a vibrant nightlife where local bars and pubs play host to the area college crowd. When Clairemont residents do leave the community, they are just a stone's throw away from upscale entertainment including taking in a symphony at the Symphony Towers or watching a Broadway play at the Old Globe Theater. You can take in a dance performance at the Performing Arts Center or the Lyceum Theater and the opera scene at the Civic Center Plaza is in the top 10 of opera venues across the U.S. However you don't have to spend any money to enjoy Clairemont Mesa. Two canyons, Tecolete Canyon and San Clemente Canyon, were turned into public parks in the early 70s and remain a source of inspiration and fascination for nature explorers. They are the perfect places for hiking, biking, or just walking along and observing the natural beauty of the area. There is even an 18-hole golf course within Tecolete Canyon National Park. Kids spend their evenings and weekends enjoying the Krause Family Skate Park. Open to the public, this facility is a popular spot for skateboarders and bikers. There are ramps, pools, and obstacles there built for skaters and bikers of all skill levels.
Clairemont Condos
Four of San Diego's major freeways run through Clairemont. Whether residents want to take a day trip up to Disneyland on the 5 or catch some waves at the beach, you are never too far away from anywhere in San Diego when you live in Clairemont. Homebuyers will find a treasure trove of uniquely designed homes in Clairemont. Over six decades of transition and change since the area was first developed has resulted in an eclectic mix of single-family homes, condos, and apartments. Homes are more affordable in Clairemont than in other parts of San Diego. You will find a healthy mix of retail centers, restaurants, and car dealerships in the area as well as many well paying office jobs.