Chula Vista Homes For Sale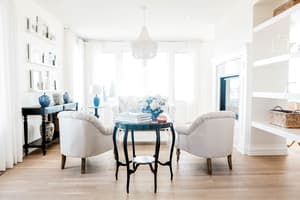 Research real estate market trends and find Chula Vista homes for sale. The city of Chula Vista CA, meaning "beautiful view," is located in the southwestern region of California in the zip codes 91910, 91911, 91913, 91914, and 91915. The primary master-planned communities Otay Mesa, Rolling Hills Ranch, Rancho del Rey, Eastlake, Otay Ranch, Salt Creek Ranch, San Miguel Ranch, and Bella Lago. Search for new homes, open houses, recently sold homes, and recent price reductions in Chula Vista. To change how the search is displayed, click the gray, button next to "Sort" to display houses in Chula Vista by price, number of bedrooms, or days on the market.
*Be sure to register for a free account so that you can receive email updates whenever new Chula Vista properties come on the market and if you're in the market for a home today, reach out now for our exclusive off MLS pocket listings!
Available Homes In Chula Vista
Chula Vista Real Estate
September 30, 2023
Chula Vista Real Estate by Price
Having thoughts of SELLING?
Chula Vista Neighborhoods
Nearby Chula Vista Neighborhoods
How's The Market In Chula Vista?
We have (updated weekly) market data for Chula Vista CA!

Chula Vista Real Estate Agents
Having thoughts of buying or selling in Chula Vista? When you're buying a home or selling a home, the right team can make or break a deal, especially in a market as complex and competitive as Chula Vista California. Through aggressive advocacy and proven competency, our local Chula Vista real estate agents are committed to guiding you through the entire real estate process from start to finish. We are a team of highly strategic Chula Vista selling experts, skilled negotiators, seasoned marketers, and loyal confidantes. Reach out now to the LUXURYSOCALREALTY team to learn more about buyer and seller representation in Chula Vista and to receive our San Diego real estate market reports.
If you're considering SELLING...
Chula Vista California The Best Place To Live
Are you considering buying a home in Chula Vista CA? Read on to find out why this might be a great investment for your needs.


There are many beautiful cities in sunny Southern California, and one of the best cities is Chula Vista. Chula Vista is a vibrant city that's full of history, art, and so much more.
If you're interested in potentially calling Chula Vista home or simply in learning more about what this incredible town has to offer, keep reading. Let's take a look at everything you need to know about living, working, and playing in Chula Vista CA.
All About Chula Vista History
Chula Vista is a city with a rich history. In fact, it goes back millions of years to about 3000 BC, when Native Americans moved into the area and called it home.
The Native Americans living in the area were largely undisturbed until 1542 when Juan Rodriquez Cabrillo and the rest of his Spanish ships moved into the area. The area remained under Spanish control until the Mexican-American war in 1847 when the United States claimed California as its own.
From there, the land quickly became a part of the railroad boom as the Santa Fe Railroad was built running straight through the area. To help draw people to the area, the Santa Fe Railroad promised land grants to anyone who was willing to move to the area.
Many Americans jumped at the chance and moved to the area. That's when a resident suggested the name Chula Vista for the town, which means "beautiful view" in Spanish.
The area continued to grow steadily over the years, but it saw its real boom in 1940 when the land was used to produce wartime machinery and weapons for World War II. During this time, the city tripled in size and industry took over the area.
Today, Chula Vista continues to be a place where people enjoy living and working. It's a hustling and bustling city and is one of San Diego's largest suburbs.
Chula Vista Community & Schools
If you're thinking of buying a condo or a home in Chula Vista, you'll want to know about the school districts. Luckily, there are some great public and private schools in Chula Vista where you can send your kids.
For younger kids, you can send your children to one of the many elementary schools in the area:
Parkview Elementary
Arroyo Vista Charter School
Heritage Elementary
Salt Creek Elementary
Discovery Charter School
For intermediate aged students, your options include:
Eastlake Middle
Feaster (Mae L.) Charter School
Rancho del Rey Middle
Bonita Vista Middle
Castle Park Middle
And, for parents of high schoolers, kids also have a few options to choose from:
Eastlake High
Olympian High
Otay Ranch Senior High
Bonita Vista Senior High
High Tech High Chula Vista School
All of these schools have great ratings. The student bodies are quite large, meaning that there are plenty of extracurricular activities that students can participate in.
Chula Vista Parks & Recreation
For people who love to get outdoors, there are plenty of places that Chula Vista residents can hang out. A few of the area's best parks include:
Rohr Park
Heritage Park
Mountain Hawk Community Park
Winding Walk Park
Rohr Running Trail
Sunridge Park
Eucalyptus Park
Voyager Park
Otay Ranch Town Center Dog Park
Cottonwood Park
On top of the many parks that the town has to offer, there are plenty of beaches, too. Check out these beaches where you can catch a wave or where you can relax and unwind for the day:
Dolphin Beach
Coronado Central Beach
Imperial Beach
Silver Strand Beach
Coronado Dog Beach
Breakers Beach
These locations offer barbecue pits, volleyball, and swimming. Some of the beaches also allow for camping, making it a great place for a night away from home during the warmer months of the year.
Chula Vista Arts, Music, and Entertainment
There's no end to art, music, and entertainment in Chula Vista. For anyone who's visiting the area and looking for things to do, we've put together a few places you can check out.
Aquatica, SeaWorld's Waterpark
If you've ever been to SeaWorld and loved it, you won't want to miss out on a visit to Aquatica. This family-friendly theme park allows visitors to interact with animals up-close as well as to enjoy classic water park rides.
The Living Coast Discovery Center
Another great spot for animal lovers is the Living Coast Discovery Center. This interactive center is a place where visitors can interact with sea turtles, bald eagles, and bat rays. It's a part of the National Wildlife Refuge that allows visitors to learn more about the plants and animals that call Southern California home.
North Island Credit Union Amphitheatre
If you can't get enough of musical performances, you simply have to check out the North Island Credit Union Amphitheater. This massive amphitheater is a performing arts venue that's designed specifically for musical events and concerts.
OnStage Playhouse
Would you rather check out theatrical performances than musical performances? Be sure to swing by the OnStage Playhouse. This is a live community theater that produces outstanding shows. The venue is open year-round and usually produces six or more plays a year.
Easton Archery Center of Excellence
Archery is an activity that's been growing in popularity in recent years. The Easton Archery Center of Excellence is a place where some of the nation's best teachers come to train but is also a place where you can take tours or beginner classes.
Chula Vista Dining
Chula Vista is home to numerous delicious dining opportunities. Let's take a look at a few of the area's best restaurants and places for a night out!
Novo Brazil Brewing
If you love beer, you won't want to miss paying a visit to the Novo Brazil brewing company. This craft brewery not only serves up taste Brazil-inspired lagers but also offers food service on the patio.
Bar Sin Nombre
Another place for beer-lovers to visit is Bar Sin Nombre. This amazing watering hole has 40 different US beers on tap. Plus, a local food truck frequents the establishment, giving you delicious Mexican foods to munch on while you sip a tasty sour beer.
GrindHouse
GrindHouse is a place where you can find just about any food you're looking for. The menu has everything from coffee and sandwiches to beer and pretzels. No matter what it is you enjoy eating, you're sure to find something you love on the all-day menu at GrindHouse.
Anthem Chula Vista
The coffee addicts in Chula Vista hang out at Anthem, thanks to the delicious and unique coffee on the menu. On top of that, the food is all vegan and is made out of unique meat alternatives such as tofu, seitan, and jackfruit.
Tacos El Gordo
One of the most famous taquerias, both on the Mexican side of the border and on the US side of the border, is Tacos El Gordo. This taqueria opened its doors way back in the 1990s and still serves up tacos bursting with suadero, tripa, cabeza, adobada, and carne asada.
Izakaya Naruto
If you love Japanese cuisine, you'll definitely want to head over to Izakaya Naruto. This spot offers ramen, pho, and delicious sushi rolls. Almost all of the items on the menu have an interesting Mexican-American influence, making the dinner choices here truly unique.
Chula Vista Transportation
Chula Vista is a great place for people to get around. For one, there are multiple freeway connections which make it easy for residents to get from A to B on the roadways. On top of that, there are several public transportation options available to people who live in the city.
Biking is highly encouraged in the city and there are Class I, II, and three bike paths that make their way around the city. In fact, there are nearly 100 miles of bike paths in Chula Vista for residents to make use of.
The community is also extremely walkable. There are many walking and hiking trails that meander through the neighborhood, making it easy for residents to get where they need to go.
Finally, the city of Chula Vista has its own trolley system and a train that runs through the city. Residents can use these transportation options to get wherever they need to go around the city.
Chula Vista Traffic
One concern for many people who are thinking of moving to Chula Vista is the traffic. After all, since it's only a few hours south of Los Angeles, it's no surprise that people are concerned about sitting in hours of rush hour traffic!
While there are several interstates and state routes that run through Chula Vista, the area is generally fairly peaceful. Within the city itself, it's easy to avoid traffic, and even the interstates only get congested around rush hour.
Chula Vista Weather
One of the main reasons that people choose to move to Southern California cities is because of the weather, and in that regard, Chula Vista doesn't disappoint. The area doesn't get a huge amount of rainfall during the year, meaning that it's another sunny place for people to call home.
On top of that, the area has a mild climate that doesn't get too hot or too cold. The average temperature throughout the year ranges from 48°F to 78°F meaning that it's a comfortable and pleasant place to live.
Chula Vista Working
Chula Vista is a great place to work, thanks to the ample opportunities in the area. Several major corporations call this city home, including:
Qualcomm
UC San Diego
Illumina
US Marine Corps
US Navy
General Atomics
Google
Intuit
ServiceNow
Sony Electronics
Apple
HP Inc
These are just a few of the largest companies that have set up shop in Chula Vista. There are also multiple smaller businesses that you can choose to work at if you want to move to the area.
Chula Vista Cost of Living
If you check out local real estate blogs, you'll quickly find what you need to know about the cost of living in Chula Vista. Chula Vista is a fairly expensive city to live in, but it's not as bad as other locations in the state.
In fact, Chula Vista is considered less expensive than San Diego. It costs roughly 7% less to live in Chula Vista than it does to live in San Diego proper, making this an attractive option for individuals and families who want to live near San Diego.
The overall index ranks at 149.3, which is 49.3% higher than the majority of US cities. If you're planning to move to Chula Vista, you can expect to pay more for transportation and food than you might in other parts of the country.
Chula Vista Outdoor Recreation
For people who can't get enough of the great outdoors, there are ample opportunities for you to do so in Chula Vista. Let's check out a few of the most popular outdoor recreation activities in the area.
Chula Vista Water Sports
If you enjoy getting ou ton the water, you won't want to miss a chance to check out Chula Vista Water Sports. This company provides kayak and stand-up paddleboard rentals, giving you an opportunity to get out on the waves and splash around.
Dells Zipline Adventures
Adrenaline junkies will adore the opportunities available at Dells Zipline Adventures. This unique adventure park offers opportunities to fly between towers ten stories high and get a unique view of the city. They're the perfect opportunity for spending a day outdoors with the whole family.
Eastlake Country Club
There are several golfing opportunities in and around Chula Vista, and one of them is the Eastlake Country Club. Have fun teeing off on some great golfing greens and practice your putting moves here!
Rice Canyon Trail
If you'd rather stick to hiking and biking, you can do so on the Rice Canyon Trail. This trail extends back into the hills of Chula Vista and offers stunning views of the countryside.
Chula Vista Shopping
Calling all shopaholics! There are plenty of shopping opportunities in Chula Vista if you know where to look for them. If malls are your type of place to hang out, be sure to check out the Chula Vista Center. This shopping center has plenty of great retail stores where you can pick up everything you need.
On top of the Chula Vista Center, you can also visit the Otay Ranch Town Center. This sport is another strip mall where you can buy as much clothing, perfume, and sports gear as you like, among other things.
Outside of the shopping malls in the area, there are also numerous boutiques in the area. You can enjoy purchasing clothing, jewelry, and other trinkets that are one of a kind and can only be found in Chula Vista.
Chula Vista Sports
There are many sports opportunities in Chula Vista, whether you like to play sports or watch them. For one, the area is becoming a growing archery hub, and many residents and visitors enjoy heading to the local archery training center to practice their shooting skills.
On top of that, Chula Vista recently implemented its own soccer league. The soccer team is known as the Chula Vista Futbol Club and is a competitive program for youth.
Speaking of youth, the Youth Athletics Program run by the city offers more than 3,000 camps and sports leagues a year. Or, for adults who want to test their physical prowess, they can join the Adult Athletics Program, which has multiple teams for people interested in playing golf, softball, and basketball.
Chula Vista Social and Membership Clubs
There are numerous social and membership clubs in Chula Vista that you can participate in. A few of the many clubs you can join include:
She She
Oxford Social Club
Chula Vista Masonic Center
VFW
San Diego Downtown Breakfast Rotary
Chula Vista Live Steamers
Sharp Toastmasters
University Club Atop Symphony Towers
These clubs are all great opportunities for you to meet other locals and get to know the city a bit better. Plus, many of these clubs have volunteer opportunities that you can participate in.
Chula Vista Real Estate
Before you choose to move to the Chula Vista area, it's important to know a little bit about the real estate market in the area. That way you'll be able to buy a house at a great price.
Chula Vista Home Prices
While many neighborhoods and districts in the greater San Diego area are quite pricey, Chula Vista is relatively affordable. In this area, the median listing home price comes in at just under $700k.
The average listing price in Chula Vista is $730,000, making it a relatively affordable neighborhood in the San Diego housing market. Plus, its proximity to the beach gets you great views at lower prices than you might find in San Diego proper.
Over the last few years, housing prices in the area have been steadily rising. To make sure that you get a great deal on a home in the area, you should buy into the market sooner rather than later.
Last year 234 homes were sold in the area. If you're planning to move to the area, it's important to know that the number of homes sold per year is declining, so it may be harder to find a place to live than in other areas.
Most homes in the area stay on the market for about 12 days. This is up 15% from last year, showing a rising trend in how long homes are listed in the area.
Most homes in Chula Vista have at least two bathrooms and typically 2-3 bedrooms. However, if you're looking for a bigger house, you can choose one of the 4 to 5 bedroom waterfront properties.
Chula Vista Neighborhoods
In terms of Chula Vista neighborhoods, there are plenty to choose from. Opt for some of the best neighborhoods, including:
Thomy Locust Pl
Golf Course
Eastlake Woods
Eastlake Trails
Otay Ranch
Bonita Long
Canyon
Rolling Hills Ranch
Lynwood Hills
Fenton St
Eastlake Vistas
Paseo Ranchero
Eastlake Greens
Any of these neighborhoods make for a great place to raise a family or start off a new lifestyle.
Notable Chula Vista Estates and Homes
Chula Vista has a few notable estates and homes that you'll want to check out. One is the Stephens Terry House, a gorgeous estate dating back to the 1800s and beautifully preserved in the town.
Another special spot to check out in the area is the Marston House and Gardens. Once a home for a wealthy merchant in the 1900s, today this home has been converted into a museum that takes you back in time.
Notable Chula Vista Residents
If you love celebrity sightings, you'll love living in Chula Vista. Here are a few of the celebrities that call Chula Visa home and that you might be lucky enough to spot around the city.
Rita Hayworth
Rita Hayworth is an actress who was famous in the 1940s and 1950s. If you love classic films, you might recognize her from You'll Never Ge Rich.
Mario Lopez
Another famous actor who calls Chula Vista home is Mario Lopez. Mario Lopez has starred in many films, including Grease: Live and Husband for Hire.
Gabriel Iglesias
Many of us know and love Gabriel Iglesias thanks o his outstanding stand-up comedy routines. If you're thinking of moving to Chula Vista, you may spot him around town as he's a resident of the area.
Bill Casper
Golf fans will be thrilled to know that Bill Casper calls Chula Vista home. Bill Casper is renowned for both the US Open and the Masters and is even featured in the World Golf Hall of Fame.
Chula Vista Fun Facts
Chula Vista has so much more to it than just what we've listed. In fact, there are several fun facts about this town that will have you wanting to pack up and move here in a heartbeat. Let's take a look at some fun facts about this unique city.
It's The Lemon Capital of the World
Chula Vista residents are proud to call themselves citizens of the lemon capital of the world. That's because once a year, the town holds an annual lemon festival.
At the festival, attendees can enjoy a wide range of foods that are made of lemons. They can also enjoy fun crafts, entertaining music, and unique performances as part of the festivities.
The World's Greatest Athletes Train There
Another one of Chula Vista's claims to fame is that it's home to the Olympic Training Center. At this center, athletes from all over the country come to train for the Olympic games.
On top of that, the Paralympic team uses the center as its training ground. If that's not a good reason to call Chula Vista home, we don't know what is!
Dogs Rule the World in Chula Vista
While many people love surfing in many California cities, there's only one city where dogs hit the waves. Every year Chula Vista holds the Loews Surf Dog Competition.
At the competition, you can enroll your own dog to try his luck at catching a wave. Or, you can join the thousands of spectators that line up to see the pooches strut their stuff on the many beaches.
It's Known as Chula-Juana
Chula Vista is sometimes referred to as "Chula-Juana" because of its close proximity to the Mexican border. In fact, this city is located just 7.5 miles north of Tijuana.
What that means is that plenty of immigrants have moved from Tijuana to Chula Vista and now call it home. As such, the area has a unique blend of Latino culture and traditional Californian vibes.
Make Chula Vista Your Home
Chula Vista is a stunning city in California that offers many amazing opportunities for work and play. It's the perfect spot to live as a single person or to start a family.
If you're ready to call Chula Vista home, you're in the right place. Get in touch with the real estate professionals at LUXURYSOCALREALTY and we'll help you find your dream home in Chula Vista.