Carmel Valley San Diego Homes For Sale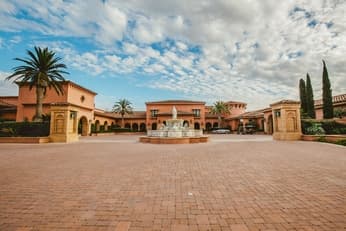 Research real estate market trends and find Carmel Valley San Diego homes for sale. Located east of Del Mar, and south of Rancho Santa Fe, Carmel Valley is an upscale suburban community with Torrey Pines High School one of San Diego's top rated high schools in 92130. Search for new Carmel Valley homes, open houses, recently sold condos, and recent price reductions. To change how the search is displayed, click the gray button next to "Sort" to display properties in Carmel Valley by price, number of bedrooms, or days on the market.
*Be sure to register for a free account so that you can receive email updates whenever new Carmel Valley properties come on the market and if you're in the market for a home today, reach out now for our exclusive off MLS pocket listings!
Available Homes In Carmel Valley
Carmel Valley Real Estate
June 7, 2023
$2,922,500
Med. List Price
Carmel Valley Real Estate by Price
Having thoughts of SELLING?
Carmel Valley Neighborhoods
Nearby Carmel Valley Neighborhoods
How's The Market In Carmel Valley?
We have (updated weekly) market data!

Carmel Valley Real Estate Agents
Having thoughts of buying or selling in Carmel Valley? When you're buying a home or selling a home, the right team can make or break a deal, especially in a market as complex and competitive as Carmel Valley San Diego. Through aggressive advocacy and proven competency, our local Carmel Valley real estate agents are committed to guiding you through the entire real estate process from start to finish. We are a team of highly strategic Carmel Valley selling experts, skilled negotiators, seasoned marketers, and loyal confidantes. Reach out now to the LUXURYSOCALREALTY team to learn more about buyer and seller representation in Carmel Valley and to receive our 92130 real estate market reports.
If you're considering SELLING...
Carmel Valley San Diego The Best Place To Live
Are you looking for the perfect place to move to? Read here to find out why Carmel Valley, San Diego is the best place to live.


The serenity of Carmel Valley in San Diego is inviting. It is a town with a youthful population of slightly over 50 000 but with a stable economy. Business is as usual within the center with lots of cafes and homeowners.
Can you quantify the best place to live? Carmel Valley San Diego holds the standards of exquisite living. In addition, some numerous businesses and homes are perfect for quiet family time. It doesn't matter the size or age of your family members; there is something for everyone to enjoy.
With a higher percentage of homeowners, real estate is most likely to thrive in such areas. With excellent and affordable listings, you can buy a beautiful house where you can live happily. In addition, the amenities that characterize this area have praise all over San Diego.
All About Carmel Valley
The beauty of Carmel valley speaks for itself in the real estate market.
Carmel Valley San Diego is an area that is approximately half an hour north of downtown San Diego in CA. The proximity to the beaches, good schools, and fun activities make it one of the top places to live for any visiting family or one thinking of relocating or starting afresh.
The high rates of safety in the area are one of the most attractive features in the area. In addition, the habitable neighborhoods within the city are ones to die for since you know what you will be getting.
Carmel Valley (early days)
Any real estate agent in San Diego will tell you the rich history of Carmel Valley. Some attribute it to the early gold miners who settled in the area once they finished their economic ventures.
However, they traveled south of California and settled in this beautiful area. This place was initially inhabited by Spanish ranchers who people knew to be quite traditional and cultural.
On the other hand, some Carmelite Sisters of Mercy had a dairy and a monastery in the area. Therefore, the people adopted that name to mirror the established business – it gave them an identity.
Carmel Valley Community & Schools
Education is an essential factor for anyone who is looking to relocate. Carmel Valley values education and ensures that they pursue education. Statistically, most, almost all, residents are known to have a high school diploma or higher.
The high-end schools in the community will undoubtedly leave you with a smile. You will be sure to get the best education for your kids. The ratings of these schools will wipe away any fear or doubt that you may have.
Whether you need a school that will focus on your kids' talents in sports or academics, you are sure to find the best schools in the area. Some of these public schools are:
Carmel Del Mar Elementary School
Del Mar Heights Elementary School
Del Mar Hills Elementary School
The Learning Choice Academy
Carmel Valley Middle School
The O'Farrell Charter School
Whichever school you choose, ensure you can provide consistency and a good foundation for your children. You can be sure these Carmel Valley schools will not disappoint.
However, there are few options within and around the area for higher education, including a community college or the three universities in John Paul the Great Catholic University, University of California San Diego, or the National University.
Carmel Valley Parks & Recreation
Fun and entertainment is an essential factor when choosing a place for your family. Carmel Valley San Diego has a wide range of activities for every age and size. From hiking, biking, visiting parks and reserves, enjoying the beach, enjoying delicious food and cuisines, or learning fun activities like dancing or cooking.
You can also visit the area's parks that will allow you to view and understand nature from a different perspective. These local parks are Carmel Valley community park and recreation park, Ashley falls, Sage Canyon, Carmel Del mar parks, Torrey hills park, Solana highlands park and trails, and others.
Carmel Valley Arts, Music, and Entertainment
Living in California opens an artistic and serene world for most people. Most of the creative events and activities in Carmel Valley are usually at the Carmel-by-sea center.
The art and music that people display at this center keep the town entertained throughout the year. The regular booking in the center is sufficient evidence of its endearment to the center.
Additionally, other art and studio galleries regularly showcase their beautiful pieces of art and culture. So again, it goes to show how diverse and cultural the town is.
There are also various art schools and classes where people can learn about the beauty of art and music. Some art galleries also display art from diverse artists, which teaches and exposes people how to integrate different types of art in their art.
There are also Carmel Valley festivals whose main aim is to celebrate the art and talent of the townspeople. A festival or event impacts the participants and the entire town economically, artistically, and physically. It also shows the value of art and togetherness in the city.
Carmel Valley Dining
Carmel Valley primarily showcases the beautiful California cuisines. However, you may find other cuisines like Italian Cuisine on offer in some restaurants. You should also be keen to determine whether the restaurant offers takeout services if you do not plan to dine in the restaurant.
The types of dining places will vary from restaurants, pubs, and quick bites. Based on what you want, you are sure to get some of the top places to live and enjoy well-prepared meals. Some of these places include:
Carmel Valley village is also known for its wine tasting sprees. Some restaurants also offer additional wine tasting rounds after the meals. The quality and age of wine on offer is one that you cannot miss.
Carmel Valley Transportation
Transportation is an integral part of any town. It is the link to other towns and will also affect its accessibility and growth possibilities. Unfortunately, public transportation in Carmel Valley is quite limited.
Few public transportation options ferry people within and around the neighboring areas like Del Mar, Torrey Pines, Torrey Hills, and the greater CA. However, plans are underway to improve public transportation and open it to more opportunities in other areas.
With the limited public transportation options, the residents usually opt for carpooling or getting their cars to reduce the transportation stresses, especially when going to work.
Carmel Valley Traffic
With the fair population and few transportation options, you cannot expect heavy traffic except during peak hours when everyone is rushing to or from work. As expected, the highway usually experiences more traffic than other less-traveled roads.
Another thing to note is the increasing number of people, especially during summertime. Many tourists usually come to enjoy the town's beaches and climate. Therefore, you should expect an increase in traffic during these times too.
Carmel Valley Weather
Much like the rest of San Diego, the weather in Carmel Valley is generally hot throughout the year. It has highs of 71°C during the summers and as low as 56°C during the winters. The climate in the area is semi-arid and has a Mediterranean feel to it.
The area also experiences precipitation in the year, especially during February, with around 2.4inches of rain. In addition, the average temperature during the year is at 65°C. Therefore, it is the best place to live if you fancy a warm-weather area all year round.
Working in Carmel Valley (Major Corporations)
Carmel Valley has an above-average per capita income in San Diego. Besides, there are various corporate offices and businesses at the center of the area to explore multiple business options.
It is also an excellent place to advance your career as a professional. Healthcare professions such as nursing or dentistry thrive in this small town. The average hourly rate is approximately $17, which shows how strong the Carmel Valley San Diego economy is.
The bold economic surroundings also play a part in its thriving economy. The employment and career opportunities are some of the benefits of living in Carmel Valley.
Cost of Living in Carmel Valley
The cost of living usually depends on many factors such as housing, utilities, bills, groceries, health and childcare, and your food needs. Generally, San Diego ranks slightly above average as compared to other cities in the country.
First, you need to consider the housing situation in Carmel Valley. Even though most people are homeowners in Carmel valley, housing costs are pretty high compared to other states.
If you choose to rent an apartment or property, you should also expect above-average fees. S studio apart can go for as low as $1450 per month. Notably, about 6% of unoccupied houses in San Diego are below the country's ratings. It shows how the homes have high demand, thus explaining the higher prices.
The prices are pretty synonymous with the average amounts for those living in California in terms of utilities. The water, electricity, and gas bills are manageable and reasonable. You will also enjoy a relatively lesser budget considering extra expenses like heating or gas during the winter to make yourself comfortable.
Your connectivity needs will also be quite reasonable as there are available internet and cell phone providers. Their rates are also fair enough.
Grocery Costs
Everyone needs an equal balance of take-outs, home-cooked meals, and just enjoying the ambiance of dining in a fine dining restaurant occasionally. Unfortunately, the average food costs in Carmel Valley are higher than the average costs in other areas.
This high price in groceries will also translate to higher food prices when eating out. However, most people will shop for their groceries in farmer's markets, having discounts to save some money.
Transportation Costs
Transportation can be pretty hectic in Carmel valley. As such, you will find that most people own vehicles that have high insurance premiums. But, the gas price is fairer compared to other areas in San Diego and the other states. But this price will also vary in time and season.
Those who do not own vehicles usually have to be content with using a taxi, Uber, or riding the bus. Some also opt for carpooling, which may prove cheaper at the end of the day. However, using taxis or getting a bus or a trolley service can sometimes be quite expensive.
The bus ticket rates in Carmel Valley are higher than that of other states. To save on your bus ticket costs, you can get monthly passes.
Healthcare Costs
Health care is relatively affordable to the residents. The costs of specialized clinics are also relatively low and affordable. On the other hand, childcare is quite expensive, especially during work hours. If you prefer to get a nanny, then it will cost you even more.
Entertainment Costs
Lastly, it would help if you considered the entertainment costs of the area. There are many low-cost and even free fun activities that you can engage in within the town. Therefore, you need not worry but plan accordingly.
The average household income in Carmel Valley is above average than even most states in the US. Therefore, you can expect a decent salary that will cater to your household needs and still manage to save some.
These factors that affect the cost of living will often affect the real estate industry and influence the number of people who want to buy or rent in the area. Therefore, you need to consult with a real estate agent to get the actual numbers of the area before choosing to settle in.
Carmel Valley Outdoor Recreation
There are many outdoor activities that you can take part in while in Carmel Valley. The warm weather all through allows you to walk and enjoy nature and the beach.
There are outdoor recreation centers that have several activities which you and your family can engage in. However, most of the activities will revolve around sports and fun activities like a picnic or outdoor courts where you can enjoy.
Carmel Valley Shopping
There are several shopping areas within and around Carmel Valley. The accessibility, parking, and prices of the regions usually affect the frequency and reliability of the stores.
The area has some virtual stores that deliver their goods to the people. But when it comes to physical stores, here are the most common types:
There are numerous shopping points around Carmel Valley. This gives you a variety of options to choose from where you want to make your purchases.
Carmel Valley Sports
You can participate in many sports in Carmel Valley like badminton, basketball, swimming, pickleball, and gym activities. In addition, many recreational centers offer grounds and learning opportunities.
You only need to find a sport that appeals to you and follow up for sharpening your talent and skills. Moreover, you can find some of these grounds are free, thus promoting the sporting activities in the area.
Carmel Valley Social and Membership Clubs
Feeling comfortable and at ease in your home area is vital for you to settle in. It may be a non-factor when choosing your house or place. If you wish to enroll in any club in Carmel Valley, you can look into golf, health and spa clubs, and business groups. Their membership fee will vary according to the facilities you can access and the nature of the club.
Additionally, there are other social groups that you can join without necessarily paying a membership fee. These groups will help you settle down and give you a sense of belonging in the community. These groups include agricultural societies, cleaning, and environmental groups, and others.
Carmel Valley San Diego Real Estate
There are six primary communities in Carmel Valley. These include Carmel Country Highlands, Del Mar Highlands, Del Mar Mesa, Pacific Highlands Ranch, Torrey Hills, and Central Carmel Valley. There are many estates within and around Carmel Valley. These estates go as far into neighboring cities like Del Mar and Rancho Santa Fe.
Notable Carmel Valley Residents (Past and Present)
Doris Day
Betty White
John Baez
Jim Hendricks
Carmel Valley Fun Facts
Here are some of San Diego fun facts:
There are no street addresses in the area
There is no snow in Carmel Valley
There are a lot of eateries, cafes, and restaurants but no known chain restaurants
It is highly rated in safety
A higher percentage of its population are homeowners
It has one of the lowest percentages of vacant homes
If you want to experience what Carmel Valley San Diego has to offer, then you can relocate. You can also read more about the estates and homes in Carmel Valley.