Homes For Sale In Carlsbad CA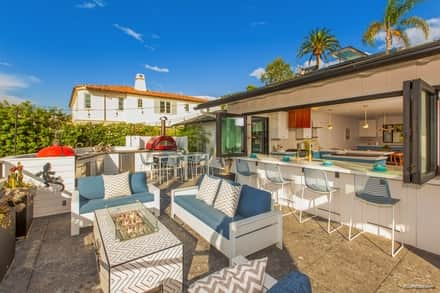 Gorgeous vistas, statuesque cliffs, killer waves, they all are part of the allure of living in Carlsbad, CA. Add to that the fact that many of the oceanfront homes in Carlsbad come with their own private strips of the Pacific Coast and you can see why serious surfers choose this part of San Diego to call home.
*Be sure to register for a free account so that you can receive email updates whenever new Carlsbad properties come on the market and if you're in the market for a home today, reach out now for our exclusive off MLS pocket listings!
Available Homes In Carlsbad
Carlsbad Real Estate
March 20, 2023
$2,197,000
Med. List Price
Having thoughts of SELLING?
Carlsbad Homes By Lifestyle
Nearby Carlsbad Neigborhoods
How's The Market In Carlsbad?
We have (updated weekly) market data for Carlsbad CA

Carlsbad Real Estate Agents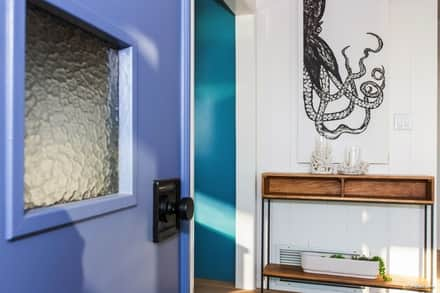 Having thoughts of buying or selling in Carlsbad? When you're buying a home or selling a home, the right team can make or break a deal, especially in a market as complex and competitive as Carlsbad California. Through aggressive advocacy and proven competency, our local Carlsbad real estate agents are committed to guide you through the entire real estate process from start to finish. We are a team of highly strategic Carlsbad selling experts, skilled negotiators, seasoned marketers, and loyal confidantes. Reach out now to the LUXURYSOCALREALTY team to learn more about buyer and seller representation in Carlsbad and to receive our Carlsbad San Diego real estate market reports.
If you're considering SELLING...
Carlsbad CA: The Best Place to Live
If you love sunshine, the ocean, and the community, then living in Carlsbad CA could be for you. Click here to learn more about what makes Carlsbad special.


Known as the Village by the Sea, Carlsbad gives its residents the feel of living in a lovely small town, while offering the amenities of a town much larger. Its location is just 35 miles north of San Diego in northern San Diego County and offers both residents and tourists miles of beautiful Pacific beaches.
So, what makes living in Carlsbad so alluring, yet is able to allow the town to maintain its small-town European charm? Really, what's not to love about Carlsbad, CA?
Aside from its beautiful Pacific coast and winning weather, Carlsbad offers a long list of features and amenities from shipping and restaurants to industry and recreation.
Let's take a closer look at everything you should know about Carlsbad and why you should consider a move to Carlsbad in your future.
All About Carlsbad History
Dating back as far as 1778, the Luiseño people set up their village called the Palami which is now called the Agua Hedionda Lagoon. The Luiseno Indian tribe was known for setting up small villages in the area that is now Carlsbad because of its access to big water.
Around 1821, the Spanish arrived and created a mission called Mission San Luis Rey, named after the Luiseno Indians. The Spanish set up 21 missions in an effort to control the land. They used the area that is now Carlsbad as rich ranching land.
Actual Carlsbad started out in its earliest days as a stop on the California Southern Railroad. Around the 1880s a man named John Frazier dug a well near the train station. As trains came into the station, he served them water from his well. The stop became well known and was Frazier's Station.
Soon a second well was dug and the water was tested. It was found to be chemically similar to famous spa water found in the Bohemian town of Karlsbad, inspiring the current name. Soon, visitors flocked to the area via train just to drink the water reported to have healing powers.
What was once the depot that replaced the original train station, you can still visit the site by going to Carlsbad's Visitor's Information Center.
Carlsbad Community & Schools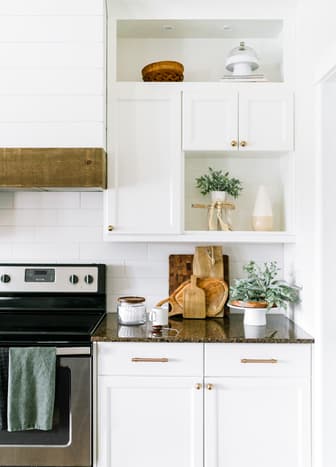 One of the true benefits of living in Carlsbad most residents would say is access to quality schools. There are four different school districts providing an education for students in the Carlsbad area. They include:
San Marcos Unified School District (serving southeast Carlsbad)
San Dieguito Union High School District (for junior high and high schools in south Carlsbad)
Encinitas Union School District
Carlsbad Unified School District
The largest of those is the Carlsbad Unified School District with a student population of 11, 481 students during the 2019-2020 school year. With rankings of 9 or 10, some of the best schools in the area include:
Pacific Rim Elementary School
Kelly Elementary School
Aviara Oaks Middle School
Valley Middle School
Sage Creek High School
Carlsbad High School
Also located in Carlsbad are some post-secondary options. Two untraditional options include Gemological Institute of America-Carlsbad and Golf Academy of America-San Diego. If you're interested in a community college two-year degree you have two choices in MiraCosta Community College and Palomar Community College.
There are also nearby public university options including the University of California-San Diego, San Diego State University, and California State University at San Marcos.
Carlsbad Parks & Recreation
With beautiful weather and close proximity to water, there's plenty of opportunity for outdoor recreation in Carlsbad.
The city's parks and recreation department features 41 parks and special use areas and offers over 67 miles of trails available for visitors. There are also a variety of programs, camps, and classes available through the city's parks and recreation department.
You don't have to go far in Carlsbad to have access to one of the city's parks or trails. The city features 13 community parks and 28 special-use areas throughout town.
With a goal to promote health and wellness for the community, the parks and rec department, in addition to the parks and trails also offers:
Several recreational facilities
Two community centers with gymnasiums
Senior Center
Community pools
Something that's important to many Carlsbad residents is the goal of sustainability and efforts at conservation throughout the city. The parks and rec department has worked towards sustainability by including synthetic turf, recycled water, LED lighting, electric car charging stations, and solar photovoltaic modules at many of its area parks and facilities.
Carlsbad Arts, Music, and Entertainment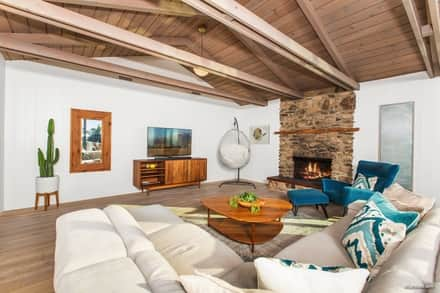 If arts and music are important to have in the place where you live, Carlsbad delivers with a variety of entertainment options available.
Not much is greater than making it to Friday afternoon after a long week. The City of Carlsbad's Cultural Arts Office features TGIF free concerts from 6 PM to 8 PM in a variety of parks through the summer months. This is a hugely popular community event every Friday with thousands coming out to gather and enjoy some music on Friday afternoon.
Are you a lover of chamber music, then you'll love the beachy vibe of the Carlsbad Music Festival? From local founders Artistic Director Matt McBane and Calder Quartet violinist Ben Jacobson, they created a music festival filled with chamber music and the opportunity to mingle and learn from the musicians themselves.
Want to appreciate the flourishing art scene in Carlsbad, take part in the Carlsbad Village Art Walk taking place on Thursdays starting in March. This is a self-guided tour of local stores, galleries, and even restaurants that feature art done by local artists.
If you love the nuance and fun of local theatre, you'll adore the New Village Arts Theatre in its 16th season of producing and performing plays for the community. In fact, it has become wildly popular and garnered critical acclaim in North County San Diego.
You can't mention entertainment and not talk about Legoland in Carlsbad. It's a whole entertainment destination. From the Legoland Park, the Sea Life aquarium, the Legoland water park, and finally the Lego movie world, there's so much to do. It features over 60 rides, shows, and attractions for the whole family.
The options for art, music and entertainment are so wide and varied, you won't have to look far to find a gallery or music event in Carlsbad.
Carlsbad Dining
The restaurant scene is also alive and thriving in Carlsbad. You name the kind of food you want tonight and you can find it in Carlsbad and it'll be good.
Can't travel to Italy but want authentic Italian food from pasta to meat dishes, Bologna Gourmet will deliver. Don't assume that means fancy either. This is the kind of place you can comfortably visit and get authentic Italian without all the fuss.
Do you appreciate the spirit of sitting around the campfire and gathering with friends? You'll love Campfire, a location with both indoor and outdoor seating featuring wood fire-inspired fare and good cocktails too.
The craft brewery scene is alive and well in Carlsbad too. Try American Heroes & Brew for great food and quality craft brews. If you're looking for a new local place to be your regular hangout spot, this is a good contender.
Looking for something a little more high-end, try Vigilucci's Seafood & Steakhouse. It features Italian fare and steaks and a casual, friendly Italian feel in the atmosphere.
The dining scene is thriving in Carlsbad no matter what type of food you hope to find. You'll find unique and eclectic dining galore in Carlsbad.
Carlsbad Transportation and Traffic
While Carlsbad might hope to give off the small-town vibe, it has the conveniences of a big city. There are several mass transportation options available for residents to make getting around faster and easier.
There are two light rail options available. The Coaster travels and runs parallel to I-5 and Hwy 1, while the Sprinter runs parallel with Hwy 78.
There is also an Amtrak service available running through Carlsbad. It runs to the south to San Diego and beyond and to the north to Los Angeles and beyond. There is also the Breeze mass transit bus system run by the North County Transit District running throughout the area.
If you prefer to travel by car, you'll find it relatively easy to navigate around Carlsbad. However, you might have more traffic than normal if you need to travel on the I-5 or Hwy 78. The commute times for those roads are slightly higher than the national average.
I-5 is a major highway running south to San Diego and north to Los Angeles. State Hwy 78 runs from the coast in Carlsbad eastward to Escondido.
The closest international and major airport is in San Diego, about a half-hour to the south.
While you can certainly get around walking in downtown Carlsbad, for the most part, you'll find you do need a car for transportation in Carlsbad.
Carlsbad Weather
If you're considering moving to Carlsbad, one of the most desirable reasons to come here will be for the weather. Year-round, Carlsbad features some of the best weather anywhere.
Its close proximity to the Pacific means it has a semi-arid Mediterranean climate. This means there are no harsh cold winters. Instead, you'll find the winter and summer seasons to be remarkably similar.
The warmest months of the year come in August and September and the coolest in January, February, and March. The reality is that winter in Carlsbad means mild and sunny with very little rain. While summer is warm and dry.
Of course, living in California means there is some risk for drought, earthquakes, and fire. Mostly, you'll find more sunny days a year here than most anyplace and it's a big selling point for living in Carlsbad.
Working in Carlsbad
The economy in Carlsbad has remained steady with a low unemployment rate. There seems to be an abundance of job opportunities for residents.
There are professional and career opportunities for work in a variety of sectors. Work opportunities include:
Scientific and technical services
Education
Manufacturing
Health care and social assistance
Tourism and hospitality
Utilities
There are several large employers in Carlsbad and they include:
Viasat, Inc
Life Technologies Corp
Legoland California
Carlsbad Unified School District
Smart Kids Publishing and Smart Kidz Media Inc
Omni La Costa Resort and Spa
TaylorMade-Adidas Golf Company
SGN Nutrition
Gemological Institute of America
City of Carlsbad
If you're hoping to find work in Carlsbad, the City of Carlsbad posts job opportunities on their website. Many who live in Carlsbad also choose to commute into San Diego for additional job opportunities. It's about 35 miles from Carlsbad to San Diego.
Cost of Living In Carlsbad
While Carlsbad has so many lovely and desirable reasons to live here, it will cost you. The cost of living is nearly double the national average. With the national average cost of living at 100, it is at 191.7 for Carlsbad.
Housing is likely to be the most costly element contributing to the cost of living at nearly 4 times the national average with an index of 378.5. The cost for both transportation and groceries is also slightly higher than the national average.
Surprisingly, both utilities and healthcare are less than the national average for Carlsbad residents.
The Carlsbad family median income is $121,005. It will cost more to live in the city of Carlsbad than it will to live in the metro area.
Carlsbad Recreation
If you love the outdoors and spending your recreational time outside, then Carlsbad and its nearly perfect weather is for you.
With miles of Pacific beaches, the recreation opportunities are endless. Spend the day at the beach enjoying the sun and surf. Take advantage of the many outdoor parks in the city for an outdoor workout.
Like boating, sailing, fishing, the Pacific will be your playground. If you're a golf enthusiast, prepare to play whenever you can fit in. The course with the nearly perfect weather will take your breath away, hopefully, not your golf ball though.
Don't despair if you like mountains and snow though. Want some ski time? It's only a few hours eastward into the mountains to enjoy summer hiking and winter sports.
Carlsbad Shopping
If you're a shopper, well, Carlsbad won't disappoint. Whether you like high-end, boutique, or outlet shopping, Carlsbad has it.
You could visit Village Faire in downtown historic Carlsbad for a unique shopping and dining experience. Located at the corner of Carlsbad Boulevard and Carlsbad Village Drive, it features a host of restaurant options and architecture with a Caribbean flair.
The Forum at Carlsbad offers a new chic outdoor shopping experience. There are also the Carlsbad Premium Outlets if you want to find a deal while out shopping.
Countless one-of-a-kind boutiques are available for shoppers in Carlsbad.
Want to do something completely different? Try visiting The Flower Fields in Carlsbad. It features 50 acres of gorgeous flower fields, walking paths, gardens, and plants. Maybe you prefer to shop for plants and flowers over clothes, this is your place. Visit their gift shop and take home some flowers and plants for your new home.
Carlsbad Sports
With weather like Carlsbad features, sports are going to be important.
If you're a runner, there are several events worth noting. The Carlsbad Triathlon features the longest run in a triathlon event. It features a 1K open-water ocean swim, 25K bike, and 5K run.
Do you like long-distance running? How about training and participating in the Carlsbad Marathon. It's a winter marathon that takes runners through a scenic coastal course.
Is golf more your thing? Then get it on your calendar, the annual LPGA Classic is held at Aviara Golf Club in March.
There's professional soccer and baseball too. A short trip to San Diego and you can watch the Padres play.
Carlsbad Social and Membership Clubs
If your move brings you to Carlsbad from another area and you want to make some friends, a great way to do this is through a social club or country club.
There are a variety of social clubs in Carlsbad, many focusing on certain interests.
Interested in learning a new sport? How about joining Alpha Lacrosse or Pickleball Club of Carlsbad to try something new and meet some people. There's also Galaxy Soccer or the Altamira 4 Tennis Club and Pickleball Club.
Not a sports person, how about joining the Carlsbad Society of Women or the Carlsbad Historical Society?
If you want amenities with your membership, consider joining one of the many country clubs in the area. Some choices include:
Shadowridge Golf Club
Aviara Country Club
The Crossings at Carlsbad
El Camino Country Club
If you're interested in high-quality golf but aren't ready to join a private club, you might also try the Golf at Omni La Costa.
Carlsbad Real Estate
Carlsbad real estate offers buyers some real luxury options. Currently, there is a good selection of homes on the market to choose from. And knowing the Carlsbad housing market, what you'll find will be nice, and possibly expensive.
The average price of one square foot of real estate in Carlsbad is $710.54. While the median home price is $1,747,000. Houses in the Carlsbad market last an average of 45 days on the market.
Carlsbad covers about 39 square miles of space, leaving lots of space for some nice options in neighborhoods when you're ready to look. Some of the most popular neighborhoods in Carlsbad include:
Bressi Ranch
Carlsbad Village
La Costa
Calavera Hills
Aviara
Rancho Carrillo
All of these neighborhoods are in San Diego County with zip codes including 92008, 92009, 92010, and 92011.
Another way to think about Carlsbad real estate is by looking at the four quadrants of real estate and how what you'll find there for housing will vary.
The northwest quadrant has a large range from small cottages and bungalows to mansions with views of the Pacific. It also includes the area referred to as Old Carlsbad. In the northeast quadrant, homebuyers will find more single-family homes. Two well-regarded neighborhoods include Chestnut Hills and the Calavera Hills neighborhood. East Carlsbad is where you'll find 17 villages, Rancho Carrillo.
In the southwest quadrant, there are planned communities like Bressi Ranch, golf courses, spas, and plenty of open spaces. Finally, in the southeast quadrant, you will find areas that border the Pacific and include the Aviara neighborhood.
Notable Carlsbad Estates and Homes
Let's take a look at some specific neighborhoods in Carlsbad and what you can expect from them.
The Terramar neighborhood runs for several blocks along the Pacific Ocean south of Carlsbad Village. Homes in this neighborhood will be amongst the most expensive in Carlsbad because of their spectacular ocean views. If they aren't already on oceanfront property, they are a very short distance from it.
Aviara is another popular and sought-after neighborhood. The homes are newer, many of them two-stories, and have strict regulations about how they can look and upkeep standards in an effort to maintain the value of the area. Many of the neighborhoods are exclusive and gated. The Aviara community area also has the Park Hyatt Aviara Resort, Golf Club & Spa which includes the Aviara Golf Club.
Carlsbad Village is the center of Carlsbad. This is one of the oldest areas of Carlsbad going all the way back to the 1800s. It is bordered on one side of this area by the ocean and I-5 on the other side.
The La Costa neighborhood includes La Costa, La Costa Greens, La Costa Estates, La Costa Valley, La Costa Meadows, and Rancho Ponderosa neighborhoods. This area is highly regarded and sought after in real estate. A buyer can find single-family homes, condos, and apartments in this area.
Notable Carlsbad Residents, Past and Present
Many famous folks have come from Carlsbad, especially athletes. Some include:
Brady Anderson, baseball; Baltimore Orioles
Michelle Baena, model.
Colin Branch, football; Stanford University and Carolina Panthers
Sean Canfield, football; Oregon State and New Orleans Saints
Brandon Chillar, football; UCLA and Green Bay Packers
Troy Glaus, Major League Baseball player, won World Series with the Anaheim Angels in 2002
Scott Karl, baseball; Milwaukee Brewers, Colorado Rockies
Glen Kozlowski, football; Chicago Bears
Sal Masekela, actor and commentator, E! Entertainment Television
Autumn Reeser, actress
Shaun White, Olympic gold medal snowboarder
Taylor Knox, professional surfer
Joey Beltran, MMA, UFC heavyweight known as the "Mexicutioner"
Many of these well-known folks once wandered the halls of Carlsbad High before going on to gain acclaim.
Living in Carlsbad, Worth the Move
Carlsbad is a lovely city in southern California that offers residents a plethora of good reasons to call it home.
If you're ready to make Carlsbad home, we can help. Contact us today to set up a time so we can help you find the perfect Carlsbad property.