14 Things to Know About Fallbrook California
Posted by Robert & Joy Aumann on Wednesday, October 19, 2022 at 5:31:18 PM
By Robert & Joy Aumann / October 19, 2022
Comment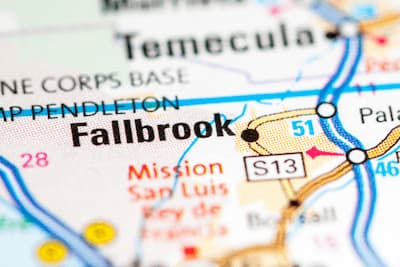 Fallbrook, California, has proven to be one of the most desirable places to move to. However, not everyone understands what to expect when buying real estate in Fallbrook.
Let's take a look at everything you need to know about life in Fallbrook California community, the Fallbrook lifestyle, and Fallbrook real estate.
1. Is Fallbrook, CA, Expensive?
One of the most notable attributes of Fallbrook is that the population is mainly filled with families. So, it's relatively quiet, and the environment is very consistent — something many people look for when moving to California.

The cost of living in Fallbrook is also relatively low compared to other parts of California, which many people find appealing. However, a lower cost of living in this area does not equate to a lower quality of life. This is something to keep in mind during your search.
2. Is Fallbrook, CA, a Nice Place to Live?
Many people who live in Fallbrook find the community to be one of its best features. There are several different clubs and organizations that residents can join.

There are also many opportunities to get involved in local events. This is one of the many things that makes Fallbrook such a great place to live.

For those new to this region of California (or even the state itself), this is something you should consider. It can often be challenging to adjust to a new area after your move, but Fallbrook is known for being welcoming and pleasant with a lived there for decades or only a few weeks.
3. What Is Fallbrook, California, Weather Like?
Fallbrook enjoys a sunny climate for most of the year. The temperatures are mild and rarely get too hot or too cold. If you are looking for a place to escape the cold winters of the Midwest or East Coast, Fallbrook should definitely be at the top of your list.

There's enough fluctuation in temperature for residents to enjoy the colder months, though. Those who like to layer up during the winter won't have a problem doing so.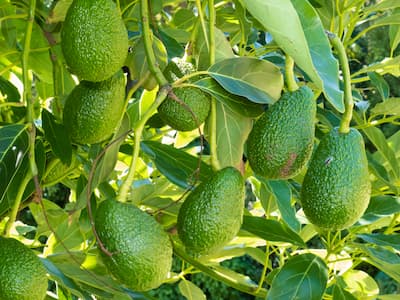 4. What Is Fallbrook Famous For?
One of the things Fallbrook is most famous for is its avocado orchards. The area is home to many different types of avocados, so it's no surprise that it's become a popular destination for those looking to try different types of this delicious fruit. Many people travel here just to experience them.
However, this doesn't mean that this is the only attraction you can expect in Fallbrook. It has plenty to offer to residents and visitors alike.
If you love wine, you'll be happy to know that Fallbrook is home to several different vineyards. This region of California is known for its incredible wines, so it's no surprise that there are so many vineyards in the area.
Many of these vineyards offer tours and tastings, so you can learn more about the wine-making process while enjoying some of the best wines in the state.

This will make for a perfect afternoon during the cooler months of the year.
5. It's a Great Spot for a Vacation Home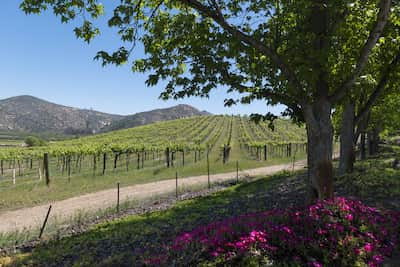 This area is an ideal location for those who are looking for a vacation home.

Fallbrook is close to Los Angeles and San Diego, so getting away for a weekend or even a week-long vacation is easy. There are also several different vacation rental options in Fallbrook, so you can find the perfect place to stay during your time in this region of California.

Some people even consider buying a home in this region to visit during the colder months of the year. For example, someone living in a colder area like New Hampshire or New York City can come to Fallbrook for nicer weather.

They can also do so during the summer to take full advantage of California's sunshine. After all, the weather in California is renowned for being among the best in the world.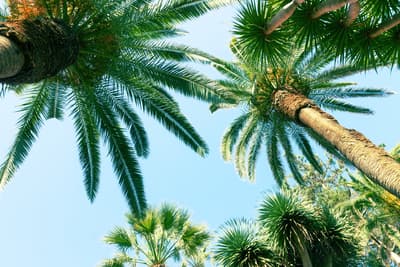 6. Is Fallbrook a Good Place to Raise a Family?
There is no shortage of activities to keep family members of all ages occupied in Fallbrook.

There are many parks and recreation areas. These are ideal spots for people who enjoy being outdoors and spending time in nature. Set up a picnic, go hiking, enjoy watching the wildlife, or try your hand at "forest bathing!"

There are also all kinds of shops and restaurants in Fallbrook, so you can find everything you need without traveling too far. This includes supermarkets, fine food delis, trendy eateries, clothing boutiques, homewares stores, and more.
For this reason, families and younger couples often relocate here.
7. How Far Is Fallbrook, California, From the Beach?
If you love spending time in the sand, surf, and sun, you'll be excited to know that Fallbrook is just a short drive away from some of the best beaches in California.

San Diego's beaches are some of the most popular in the state, so you'll definitely want to check them out if you're ever in the area. La Jolla and Coronado are the most popular options due to their sandy stretches and safe waters.
Depending on traffic, Fallbrook is located approximately an hour away from these beaches, so they make for a great day trip. However, if you're looking to stay closer to home, plenty of smaller beaches along the coast will take less time to travel to.

These are also great locations to play beach volleyball, go jogging, take the dog for a walk, or simply enjoy the beautiful weather. For those interested in soccer or football, there are recreational leagues you can join at most of the local beaches.
It's worth noting that joining a local sports team can be one of the best ways to make new friends in the area.
8. What Cities Are Near Fallbrook, CA?
If you're considering moving to Fallbrook, California, you'll be happy to know that several different cities are nearby.
San Diego, Los Angeles, and Riverside are all within driving distance, so you can easily visit these areas for a day trip or weekend getaway.
Afterward, you can return to the tranquility of Fallbrook and enjoy a much quieter atmosphere.
You can also find everything you need in Fallbrook itself, as there are many different shops in the city. Many people who live here find that they don't have much of a need to leave Fallbrook unless they simply want to explore other areas.
9. Fallbrook Golf
This city is home to several different golf courses, so you can enjoy a round or two while you're in town.
Some of the most popular courses include Fallbrook Golf Club, Harding Golf Course, and Brookside Golf Club. You can also find many different driving ranges and putt-putt golf courses.
Whether you're a seasoned pro or a beginner, you'll be able to find a course that's right for you. Golf is a great way to spend time with friends or family, and it's also a great way to get some exercise.
10. Fallbrook Dining
As you might guess, there is no shortage of amazing places to eat in Fallbrook. For those who enjoy authentic Mexican cuisine, you will have no trouble finding a satisfying location. There are also plenty of restaurants and cafés that offer outdoor seating with scenic views.
Some of the most popular places to eat in Fallbrook include Paco's Tacos, The Goat & Vine, and Rosa's Cantina. You can also find many different bakeries and ice cream shops. No matter what you're in the mood for, you'll be able to find it in Fallbrook.
The beautiful atmosphere of the city also makes dining that much more enjoyable.
11. Fallbrook Schools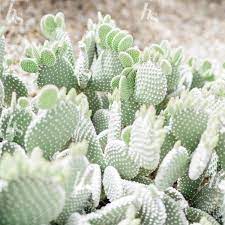 Some of Fallbrook's most notable schools include Fallbrook High School, Fallbrook Union Elementary School District, and Mary Fay Pendleton School.
There are also several private schools in the area, such as St. Patrick's Catholic School, Fallbrook Adventist Academy, and Calvary Christian School. Regardless of what type of education you are pursuing, you will be able to find a school that meets your needs.
This is one of the primary reasons why families choose to relocate to Fallbrook. The same can be said about younger couples who wish to have children one day.
12. How Far Is Fallbrook, CA, to San Diego?
San Diego is approximately 50 miles away from Fallbrook. This means you should plan to take over an hour to get there under normal traffic conditions.
So, San Diego's close enough to easily plan a trip into the city. San Diego can serve as a great way to add a little more liveliness to your routine every now and again.
You can also travel to San Diego to take advantage of events that are being held there, such as the San Diego Restaurant Week.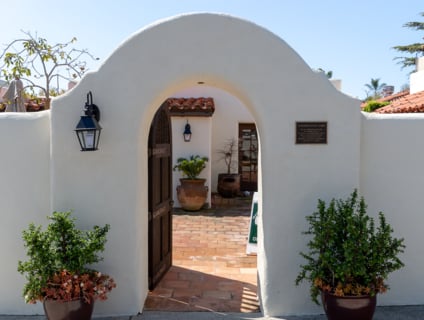 13. What Celebrities Live in Fallbrook?
There is a large handful of celebrities who currently own property or have previously owned property in Fallbrook. Some of the most notable include:
Jason Mraz

Dave Mustaine

Frank Capra

Duke Snider

Philip Agassi
So, it's not unusual to run into someone famous in this area. This could be a great opportunity for those who interview celebrities and create content on their social media account.
14. The Best Things To Do In Fallbrook?
As previously mentioned, there are plenty of things to do in this area.

However, some of the most notable include hiking, visiting museums, and attending cultural tours. For example, whale watching is something that many people take advantage of regardless of how long they have lived in the area. Joining groups on social media is a great way to stay updated with all the local events.
For example, those who play sports might join a local Facebook group full of people who regularly meet up to play. This can be a great way to start making new friends.

It can also help you connect with others in Fallbrook so that you have additional opportunities in the future. Keep this in mind if you want to expand your social network after your move.
15. Fallbrook Real Estate Market?
The real estate market in Fallbrook is quite strong.

There is a lot of demand for homes in this region of California, so prices have remained high. However, there are still several affordable options available. If you want to buy a home in Fallbrook, you should expect to pay around $700,000.

This is a relatively high price compared to many other states in the US, but it is still lower than the average price of a home in California. In addition, since this is such a popular area in one of the popular states in the country, the value of your home is sure to rise in the long run.

Be sure to consider this if you are on the fence about whether or not you would like to move here.
Fallbrook, California, Could Be the Perfect Place For You!
If you're looking for an ideal area to live, work, or retire, Fallbrook, California, should definitely be at the top of your list. With its incredible weather, stunning scenery, and proximity to Los Angeles and San Diego, there's no doubt that Fallbrook is a great place to call home.
Want to learn more about what we can do? Be sure to reach out to us today and see how we can help you.