Tips For Selling Your Home (Compass Concierge)
Posted by Joy & Robert Aumann on Tuesday, June 18, 2019 at 10:26 AM
By Joy & Robert Aumann / June 18, 2019
Comment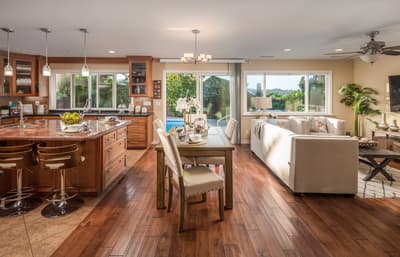 Tips For Selling Your Home
Your home deserves to look it's best! There are 3 p's in real estate - patience, price, and perfection.
The concept of showing property in any less than perfect condition is preposterous heading into 2020 in a demanding market. The ultimate opportunity to enhance the value of your property and speed of sale is to include Compass Concierge in the equation.
Compass Concierge is a program exclusively at Compass San Diego where we cover the upfront costs for staging, painting, cosmetic repairs, and anything (seriously, anything!) to help our seller clients sell their homes faster and for more money with no interest or hidden fees.
By providing our clients with the capital to pay for improvements interest free without having to liquidate is a huge benefit, even to our wealthiest clients.
September 2019 our team sold an entry level home, 12750 McFeron in Poway.
1. Full price
2. 0 days on market
3. "as is no repairs"
4. 21.5% higher than any property had EVER traded in the neighborhood.
This was the result of an intentional real estate marketing strategy.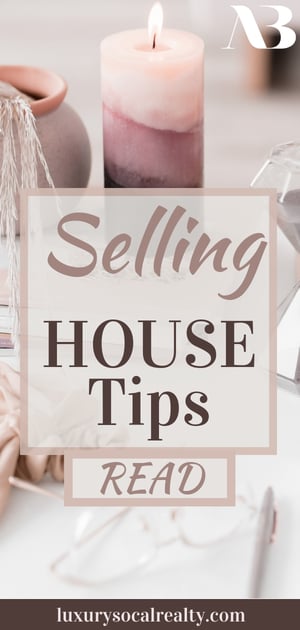 Compass Concierge
The secret to selling your home faster and for a higher price? A great first impression.
The sellers of McFeron had recently divorced and there was an element of financial mistrust between the two of them. Therefore no one wanted to outlay the necessary expenses related to making the property minimally appealing to the world.
The interior and exterior required a refresh as well as repairs for deferred maintenance and inspection items all part of home preparedness to sell.
The exterior of McFeron had badly stained concrete surrounding the backyard patio and driveway, there were bird nests and cobwebs everywhere, the front door brick red paint was faded, and the trees and bushes were overgrown leaning on the house. Great curb appeal is every buyer's absolute first impression of a home and requires some prepration. Check out Lynn Pineda's curb appeal checklist.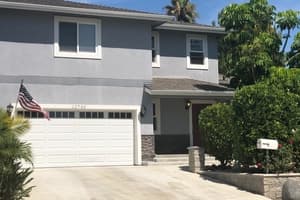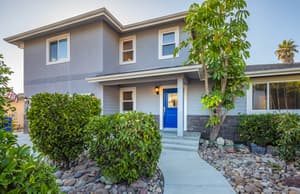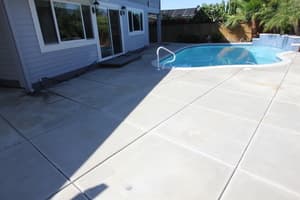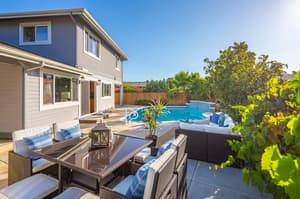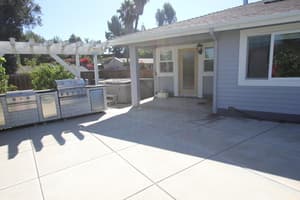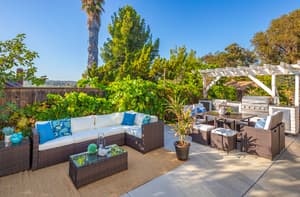 The interior needed touch up paint throughout, had missing & inoperable light bulbs, heavy mismatched furniture, gouges in the ceiling and baseboards, and desperately needed professional staging.
With a pre-listing inspection we identified safety and hazardous items homeowners should repair prior to selling. Having the pre-listing inspection and contractor invoice for completed repairs allowed us to counter back the buyer "as is - seller will make no repairs or offer any reduction in sales price or credit for items identified during buyer's due diligence."
The Compass Concierge process to request approval and funds took 48 hours and the repairs and staging took one and a half weeks. Our full price offer came in during our Compass and Zillow one week "Coming Soon" pre-marketing.
Time is the last luxury and Compass Concierge truly addresses time saving convenience with no hassle. We have found our most financially sophisticated clients are open to Compass Concierge because they don't want to micromanage a project and see the added value.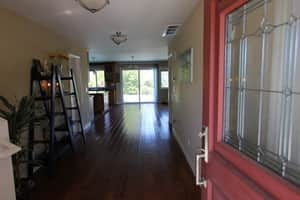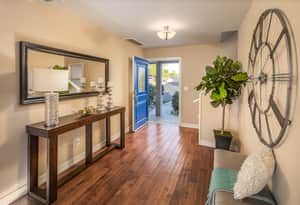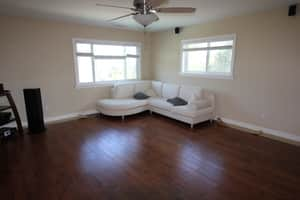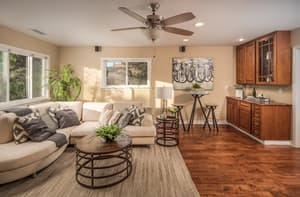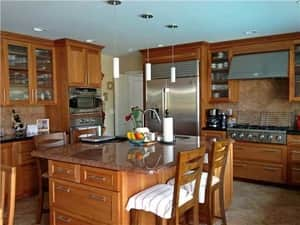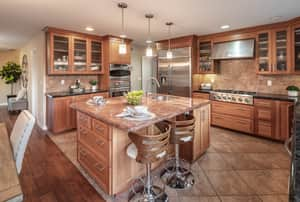 Compass Concierge Dealmaking
Unlock your home's hidden potential to increase it's market value.
If you're already convinced staging, curb appeal, and paint will make a great first impression, there are a couple of other ways Compass Concierge can help with dealmaking too.
Often during inspections, identified improvements or repairs arise that will require replacement or repair and further buyer and seller negotiations.
When the seller assumes responsibility for the cost of the repairs, it takes the burden off of the buyer to deal with the unknown costs of identified repairs and precious time. It's not uncommon for buyers to fear the worst, even cancel an escrow because repairs are too overwhelming - or to demand a better deal - in lieu of assuming repairs.
Often times buyers want a fully mortgageable purchase. If a buyer assumes repairs or cosmetic improvements it will require a post closing cash outlay. Some buyers simply don't have the funds, or would much prefer all costs related to their home are tied into their mortgage.
The entire reason Compass Concierge exists is because we believe it is our responsibility to help every seller get the absolute best price they can for their property in the shortest amount of time, with the least possible hassle.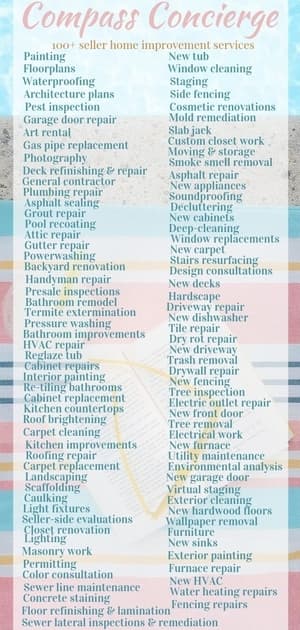 We know how much of their lives, their dreams, and their financial security is tied up in this one sale. Compass Concierge lets sellers earn the increased profits from home-improvement services, while other programs in the market like "iBuyers" keep the profits from home-improvement services for themselves.
When a seller is in a difficult situation — mid-divorce, recently widowed, going through business or job turbulence — we use Concierge to help them get all of the value they deserve from their home so they have the resources to start the next chapter of their lives. Investors and home flippers are using Compass Concierge as a business opportunity where they can limit their exposure.
Some of the properties coming to market today are so taste specific to the personalities and styles of their prior owner and what we often forget is we are not selling real estate to sellers. We are selling homes to new buyers, a new group of people with their own ideas of design who have their own preferences to art, furniture and color choices. A more neutralized environment doesn't distract them from the experience of home buying.
Together, let's unlock the potential of your home. Sell your home faster and for more money with Aumann Bender & Associates and Compass Concierge with NO hidden fees and NO interest charged - ever.
If you're selling your property outside of San Diego please reach out as we have a network with partner agents in every city including Canada.