San Diego Housing Market (2022 Statistics & Forecast)
Posted by Robert & Joy Aumann on Friday, January 14, 2022 at 11:19 AM
By Robert & Joy Aumann / January 14, 2022
Comment
2022 Statistics and Forecast
San Diego buyers are worried are they are buying at the top?
San Diego sellers are worried have they missed the top, is it too late?
Property Shark just published their top 100 list of the most expensive housing markets with Rancho Santa Fe #18 followed by Coronado and Del Mar.
As of December 4th nationwide initial job claims were 184,000, virtually the same as pre-COVID (a great indicator of the overall economy) San Diego County is up 61,600 jobs since last October with leisure and hospitality jobs still lagging pre-Covid levels. The nationwide unemployment rate will end the year at around 4%.
Since November 2020, resale prices in San Diego County have advanced by 18%, following a pattern of recent months. With low cost of borrowing and high equity, right now is a really good time to move up and keep your prior primary as a rental property. This trend has played into inventory falling each year, year over year.
We're going to begin the year with record lows. It's going to be very difficult to have anywhere near normal levels of inventory in 2022. We can already see restricted supply for the entire year. Inventory typically hits the bottom in the second week of January. We hit our lowest point in inventory April 30th, 2021. We will begin January 2022 below the record low in April with a possible further decline.
Will the market hit its low like normal in January or will momentum run through April/May. How quickly will sellers want to take advantage of strong demand before rates rise?

The last time mortgage interest rates increased was in 2018 and with it came a slight rise in inventory. This typically lags months behind the actual event meaning we may not see this effect until the end of third-fourth quarter with an anticipated spring uptick.

Immediate sales are when homes list and immediately go under contract. This has historically always taken place in hot markets, but in 2021 it became a dominant force in the San Diego market across almost all price points. Demand has not trailed off going into the holidays (atypical) showing us further demand is increasing yet again.
In an inflationary economy which we now have for the first time in 40 years, a fixed rate mortgage becomes even more attractive the longer you hold. This implies 2021 could face new lows in available inventory, more challenging dilemmas for first time home buyers, more competition for fewer homes to buy. Therefore inflation could lead to even lower inventory.
Friday December 3rd 2021
This week the median list price for San Diego, CA is $999,900 with the market action index hovering around 86. This is an increase in last month's market action index of 83. Inventory has decreased to 356 units from 466 units in October, and 530 units in September.

San Diego Real Estate Market
San Diego real estate market data for single-family homes priced $2,000,000-$3,000,000 compares November 2021 from
November 2020


The average total market time was 25 days while the average active market time was 25 days down 37.5%.
The absorption rate is down 75% at 0.9 months
The average price per square foot is $734. There were 63 new listings down 30.8%
There were 64 total pending sales down 19% and 97 total sold up 42.6%
San Diego condo market data for all condos, townhomes, penthouses, and rowhomes priced $1M-$2M compares November 2021 from November 2020


The average active market time was 21 days down 54.3%.
The absorption rate is down 83.7% at less than 1.1 months.
The average price per square foot is $885. There were 72 new listings down 12.2%
There were 78 total pending sales up 9.9% and 108 total sold condos up 77%
If you're considering selling your San Diego property, Let's Connect!
858-752-8730. Why Sell With LuxurySoCalRealty - Compass?
October 2021 Update:
According to CoreLogic San Diego was in second place nationwide in the ranking of metropolitan areas by price growth over the last year with an annual acceleration of 26.2%. Phoenix has had the strongest home price growth among the 20 markets, Phoenix is number one. surging 33.3% in August 7-percentage points faster than San Diego. San Diego experiences the largest deceleration in high tier price growth, up only 0.2% and down 1.7-percentage points from July. Average monthly gains in the high tier slowed more in August, up only 1% on average compared to July's 1.7% monthly gain. Single family home inventory is down nearly a half from 2021 while condo/townhome inventory is down 60%.
September 2021 Update: Sales were up again for August with single-family home sales up 15% while condos and townhomes were up 30%. With September pending sales are on par for September 2020. Single-family home inventory is down 39% while condo and townhome inventory are down 56%!!!!!!
August 2021 Update: The US unemployment rate declined to 5.4% adding 1 million jobs with most sectors in California recovering to pre-COVID levels. 40% of the job losses since COVID began were in the leisure and hospitality sector which still remains soft throughout the US. Faring better in the leisure and hospitality industry in San Diego, we are only 36,900 jobs away from pre-COVID levels. Overall job growth was stagnant in San Diego with only 6,700 jobs added. San Diego construction employment is almost 5% over 2020 up 8% for new single family homes and apartment construction. Both for sale and rental units total 9,147 underway in nine new master-planned communities. Single family detached homes are up 20.7% with a median price of $875,000 and attached condos, townhomes, and rowhomes are up 17.8% with the median price of $530,000. San Diego months' supply of inventory is less than one month with days on market short of 2 weeks. August pending sales totally stagnant.
July 2021 Update: New construction starts up one-third over 2020, with more than 3,500 single family homes, condos, and apartment buildings now underway. Driving the San Diego residential real estate market, this will help our overall resale market grow. Late 2021 and 2022 there will be 10+ $500-$1M brand new master-planned communities (most in North County.)
January - June 30th single-family home sales were up 25% and condos and townhomes were up 44%. Our days on market until sale are less than three weeks and we are less than one month's supply of inventory for both single-family homes and condos townhomes.
Documented days on market are not always truly accurate. Sometimes the listing agent does not update the MLS with the true pending date accidentally and on purpose (if they have a wishy washy buyer), or because they are fishing for more buyer calls.
San Diego's median price of detached homes is now up 29.3% and the median price condos and townhomes 22.2%. This is due to white-hot demand both locally and from other markets as well as low interest rates.
The month-over-month acceleration in pricing is not rational and at some point will not be able to sustain itself. We will know more this fall if we may have plateaued when kids are back in school and the market normally cools a bit from the summer.
San Diego Home Prices
Market Segments: Each segment below represents approximately 25% of the market ordered by price.
Market Segments
Each segment below represents approximately 25% of the market ordered by price.

We do not foresee a price decrease in our housing market. We do foresee a tight inventory market for many months ahead. In a recent CoreLogic survey, 33% of respondents noted they would wait to buy or not buy at all rather than make sacrifices on their purchase. This tells us we have many savvy buyers on the sidelines waiting for the perfect property, something that our team has also experienced with our luxurysocalrealty.com database.
Will house prices drop in San Diego 2022?
It's unlikely San Diego housing prices will drop next year in 2022 and highly likely prices will have increased over 10% from 2021.
Is it a good time to buy a house in San Diego?
San Diego home prices increased 18.8% year over year in May 2021 and are forecasted to increase an additional 10.9% over the next 12 months. 30-year mortgage rates are just below 3% helping bridge the affordability gap.
Is San Diego in a housing bubble?
The 2005 bubble was a combination of irresponsible borrowing, high-risk lending, and rampant loan fraud. Loan underwriting over the past 13-14 years has been responsible and prudent, mortgage rates are less than half of what they were in 05, and we have an imbalance of for-sale homes and demand.
Homeowners need three factors to be evident in order to make the difficult decision to walk away from their home and let it go into foreclosure (creating a housing bubble).
1. They need to expect that they'll never be able to afford this mortgage payment.
2. They need to be upside down, owe more on the loan than the house is worth.
3. They need to expect that they'll never be able to sell the house.

Demand is the factor to understand when predicting future foreclosure. There is record equity growing each day and homeowners can sell within days to 2 weeks.
Final thoughts for the close of June 2021:
Early in 2021 fueling the inflation narrative, construction costs soared, yet lumber prices have scaled back 40% after an initial surge…. in just one month.
The Fed is expected to do two interest rate hikes before the end of 2023. Some expect sooner.
How's The Market In Your Zip Code?
Subscribe now to our (updated weekly) market data!

San Diego Real Estate
Research real estate market trends and find San Diego real estate. Search for newly listed homes, open houses, recently sold homes, and recent price reductions in San Diego County. To change how the search is displayed, click the gray button next to "Sort" to display houses by price, number of bedrooms, or days on the market.
*Be sure to register for a free account so that you can receive email updates whenever new San Diego properties come on the market and if you're in the market for a home today, reach out for our exclusive off MLS pocket listings!
Available San Diego Homes
June 2021 - Quick San Diego Economic Stats: San Diego is now below 7.0% for unemployment Since January 2021 San Diego has gained 50,000 jobs. We have practically zero Foreclosures. During the first four months of 2021 San Diego new home building permits are up 27% from 2020. 8% for single-family homes and 39% for condos and multifamily rental units.
Primarily in NorthCounty San Diego, there will be 10+ new master-planned communities. New homes by TriPointe will be at Citro in Fallbrook, The Highlands in Pacific Highlands Ranch, and Playa Del Sol in South San Diego. There are 9 left at Bayside Cove a luxury enclave by Lennar in Mission Bay.
January through May the sales of single-family homes were up 26% while condos and townhome sales are up 44%. San Diego sellers received around 104% of asking price with less than one month of inventory.
The Biden Administration announced that July will be the final month of the foreclosure moratorium and rental evictions.
Nationally there are around 2 million properties in forbearance. Many are wondering what's going to happen when these homeowners have to begin paying their mortgage again. Is this the spiral that will burst the San Diego housing market bubble? The LuxurySoCalRealty team tracks the supply and demand metrics in each of our markets. These metrics forecast future prices and sales many months into the future. When the moratorium is lifted in San Diego, demand will determine whether or not San Diego has a housing market bubble.
This week the median list price for San Diego, CA is $979,450 with the market action index hovering around 97. This is less than last month's market action index of 99 because inventory has increased to 488. Inventory has been climbing lately however rising inventory alone does not signal a weakening market.
The median list price of $979,450 has paused around this plateau which is normal, many years the plateau goes from June into August.
In the last few weeks, the market has achieved a relative stasis point in terms of sales to inventory. However, inventory is sufficiently low to keep us in the Seller's Market zone. The market plateau is seen across the price and value. The price per square foot and median list price have both been reasonably stagnant.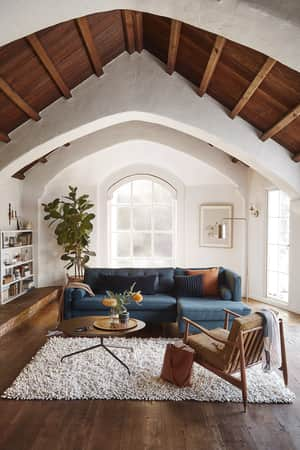 May 2021 - New construction starts, which are the key indicator of the housing market has increased 29% from the first quarter of 2020. For the first four months of 2020, closed sales for single-family are up 16% and condo/townhomes are up 34%. At the end of April San Diego had 3,270 single-family homes and condo/townhomes pending at an increase of one-third over April 2020. Our months' supply of inventory is 0.7 for both single-family homes and condos and townhomes. As home values continue to escalate, the median single famliy home price is up 24.4% and condo/townhome prices are up 21.8% in April 2021 over April 2020.
April 2021 - January and February, San Diego County had a 31,900 job gain which is typically the gain for an entire year. Because San Diego is heavily reliant on the leisure and hospitality industries the unemployment rate is marginally above the national rate. The average number of daily recorded documents by the San Diego County Assessor is an indicator of real estate and business activities. Through March recordings are up 68% over 2019. San Diego's resale real estate market is up 10% over last year. Pending sales were up nearly 53% from a year ago by the end of March with single-family homes were up 41% with condos and townhomes up 77%. Month's supply of inventory is down another 10 basis points from March 2021. From March 2020 the price for single-family homes is up 20.7% and for condos and townhomes 14.4% for condos and townhomes.
March 2021 - February closings were at 2,500 closings from February 2020 at 2,361 and pendings are also up showing confidence in market acceleration for March. Supply of inventory continues to decline. February 2020 we had 2 months of inventory and now we have less than three weeks of inventory on single family homes. Single family median price was up 15.2% $102,877 and the median price for condos and townhomes were up 14.7%
February 2021 - January 2021 closings were right on par with closings in January 2020 with pending listings up indicating an even stronger February. Prices are up 11-12% January 2021 over January 2019 with single family homes $744,000 and condos and townhomes at $485,000. When looking at inventory we have around one month of supply rather than what's typical, multiple months. Single family homes inventory is around three weeks with condos and townhomes at one month. Lender-mediated sales, short sales and foreclosures were one-tenth of one percent of the inventory just eight hundred fifty one sales.
San Diego Homes by Zip Code