Real Estate Marketing Ideas (Marketing Ideas For Realtors®)
Posted by Robert & Joy Aumann on Tuesday, May 22, 2018 at 7:24 PM
By Robert & Joy Aumann / May 22, 2018
Comment
Real Estate Marketing Ideas
There's a lot going on in real estate marketing, and your content can so easily get lost in the congestion both online and on social media.
Each day, consumers are bombarded with advertisement after advertisement, whether it's a morning email newsletter, an ad on Facebook, or a sidebar on a website.
So how will your business stand out? Create a marketing unicorn. Before you dismiss this as crazy, let's explain marketing unicorns.
DISCLOSURE: THIS PAGE MAY CONTAIN AFFILIATE LINKS which means I may earn a commission if you use them. I only recommend tools and products that I personally use and trust. PLEASE READ MY DISCLOSURE FOR MORE INFO.
What's a Marketing Unicorn?
Larry Kim, the founder of Wordstream and CEO of MobileMonkey, among other titles, consistently conveys the importance of marketing unicorns.
"It's one of those magical campaigns that's so effective it performs in the top 1–3% of all marketing campaigns," he writes in a Medium article. "Marketing unicorns are so special that, even though they're rare, they end up delivering almost half of the value of your overall marketing efforts."
A unicorn campaign typically takes flight in the form of a blog post, ad, webinar, or email. You can measure its success by its click-through rates, conversation rates, open rates, and engagement rates.
Anything that doesn't qualify as a unicorn is deemed a donkey. Unfortunately, Kim warns, much of our content lands in the donkey category; unicorns are rare. However, once you find a unicorn the key is to clone it, he advises. Launch it across multiple channels.
Pin Me (Viral Pin on Pinterest Since 2017)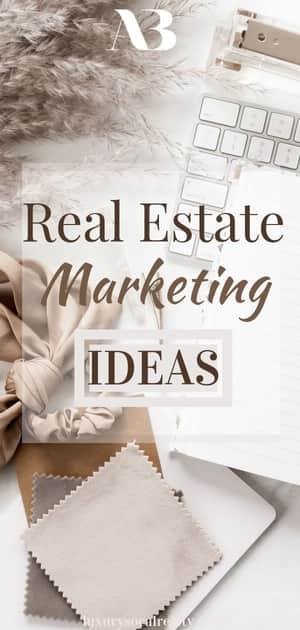 Marketing For Real Estate Agents
How to create a marketing unicorn in real estate and where to start? A real estate relocation guide is a marketing unicorn!
A relocation guide is evergreen, meaning it'll remain relevant on your site for years to come. It also translates easily to different mediums. Here are 4 ways to make sure your relocation guide is a unicorn!
You must begin with keyword research.
1. Keyword & Competitor Research
A good starting point is "your area relocation"

You'll notice in the drop down search bar Google suggested keyword searches.

At the bottom of page one you'll also find the top Google searches related to moving to your area. Moving to Minneapolis where to live looks like the best keyword to begin with. You might want to copy and paste the set of keywords at the bottom of page one of Google because we'll be referencing them again.
Click on moving to Minneapolis where to live:

Interestingly a logical keyword "Minneapolis Moving Guide" or "Minneapolis Relocation guide" are not in Google's suggested list of most searched.
Moving To Minneapolis Guide is an even better keyword to name your content based on this exercise.
2. The Most Comprehensive
Based on the above keyword research you'll also find the top competitors with relocation or moving tips. You will want to spend some significant time looking over the other content that is out there so you can create the best guide for your town. Some topics to include:
Schools both private and public

Fitness/Pools

Country Clubs

Spas

Medical/Dental

Equine Facilities riding and boarding

Salons

Theater, Arts, Museums

Youth Sports
3. Content Silo
Create content on your blog and other websites like realtytimes, storeboard, and ActiveRain using the keyword suggestions we've found in our keyword research.
4. Blog Graphics
Create both blog post images with keyword alt tags and your area homes for sale alt tags.
5. Pinterest
Create Pinterest boards like Moving To Minneapolis and Living In Minneapolis. Then design pins on canva for Pinterest in optimal size for 2018 – 600 x 1260.
6. Linkback To Homes For Sale Pages
Use your Moving Guide to link back to each "your area homes for sale" pages.
Real Estate Marketing Ebook Unicorn
Create a stunning eBook in 2 Minutes from your website using a super inexpensive and easy to use software program called Designrr. Your ebook is also a pdf document that can be used to grow your email list, as a lead magnet, and as an SEO tool to your main website.
Marketing Ideas For Realtors
Strategically place deep links in the PDF back to your "homes for sale" community pages.
You won't easily find any evidence online that PDF links pass PageRank when uploaded to a high domain website.
Director at DEJAN in Australia, Dan-Petrovic asked Gary Illyes about this in the middle of his talk at Big Digital in Adelaide last year. He said yes, PDF links do pass PageRank. It seems Dan didn't believe Gary Illyes the first time because this was also discussed on Google+ back in 2015.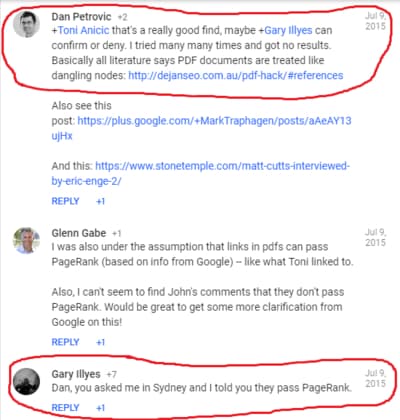 Digital publishers to consider uploading your pdf to are Scribd, Yumpu, Slideshare, Isuu, Yudu, and others.
Real Estate Marketing Lead Magnet Unicorn
You can use your ebook in your automated lead funnel which is an automated drip sequence setup for lead conversion, or as a lead magnet something of value offered for free in exchange for growing your database with prospect content info.
Ready to Birth Your Own Real Estate Marketing Unicorn?
It's important to remember that marketing unicorns are rare. They're also going to be different for each business niche. You'll likely produce quite a few donkeys before finding that unicorn. Kim uses his own blog, Wordstream, as an example. He says, "the site's top 50 articles receive as much traffic as thousands of others."
If a marketing unicorn for your real estate business doesn't emerge immediately, don't give up. Be patient, and continue to follow the tips and tricks outlined in this article.
Please leave a comment below if you found this article helpful!