How To Become A Successful Real Estate Agent (2021)
Posted by Robert & Joy Aumann on Thursday, May 17, 2018 at 5:17 PM
By Robert & Joy Aumann / May 17, 2018
Comment
How To Become A Successful Real Estate Agent
Getting started in real estate? I went from running an affordable lending mortgage business in Minnesota for ten years to selling luxury real estate in Southern California. Reading successful real estate agent success stories are important because we've already made mistakes and wasted money; a new agent can learn a lot from our failures. Discover below how to become a successful real estate agent!
New Real Estate Agent Tips
Below, you'll find 11 tips for new real estate agents.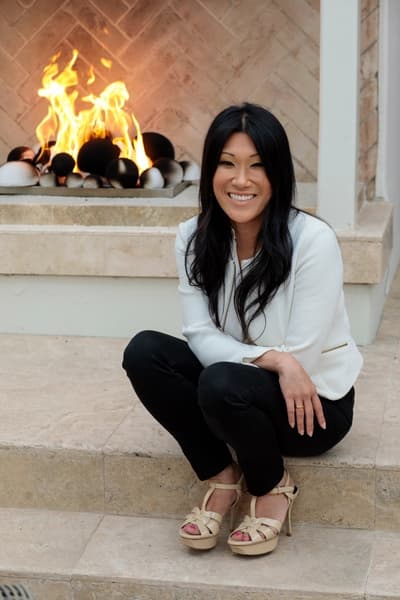 1. First Year Real Estate Agent Tips - The Company You Work For Matters
When you're just getting started in real estate you must look beyond real estate agent commission splits.
One of the most confusing aspects of beginning a real estate career is identifying the best brokerage for you in your area. Each market is different in regards to which brokerage dominates the top-tier listings.
In three years I tried six different brokerages, each time looking for something else. At first I wanted to specialize in short sales and distressed property — then it was luxury property. Shortly after that I wanted a higher split, then an even higher split, eventually getting to 95%. At the 95% shop I lost listings because the brokerage didn't have a luxury presence.
I've now been with Pacific Sotheby's International Realty for three years and worked my way to the highest split possible at the big brand. That journey took three years.
I don't recommend playing musical chairs with brokerages because it's very confusing to past clients, and you start losing credibility.
2. Create A Niche To Be Successful In Real Estate Sales
Seven years into the mortgage business I started specializing and branding in emerging markets and affordable lending. From this experience I learned that exponential growth can happen when you select a niche and brand accordingly.
Some examples of a niche are resort and second-home buyers, investors, condos owners, military and first-time buyers. Make your decision wisely, though, because whatever you become known for is what your business evolves into until you can break the glass ceiling and rebrand.
3. Prospecting Is Number One
Back in 2006, creating numerous WordPress pages and stuffing them with top money-making keywords could get you to the top of the SERPS (search engine results page). This might mean:
10 to 15 leads a day
2 to 3 live conversations
1 to 2 loan applications
25 to 35 loan closings per month.
Now in 2018 prospecting involves learning technical SEO, creating content, learning content outreach, and harnessing social media. These actions drive traffic, which create leads. Because I focus on $3 million-plus deals, I don't need or wish to manage more than one to three new leads per week.
4. Develop A System
I don't recommend buying leads or paying to advertise for leads if you don't have a system in place for lead conversion.
Lead conversion involves courting your prospect over a period of three months to five-plus years. It's imperative to understand that you're not the only one courting them, and only 3% of your leads will transact in the first four months — and not necessarily with you. An online prospect has given their contact info to many sources, including Zillow, another local colleague's website or a rebate agent site like Redfin.
My buyer on my most significant sale told me she had 14 agents texting, emailing and calling. Four months later I was the only one still communicating and conveying competency. The first 45 days are the most critical time to make a connection. Every communication you send will help solidify your relationship. You can't be sloppy, lazy or unintentional with your lead follow-up system.
The CRM I use is Follow Up Boss, which is very easy to use. It has saved me more than once when I unintentionally dropped the ball with new leads. Once I sold a $3 million house in La Jolla thanks to the FUB immediate text-to-phone that goes to a new lead. I was sick and sleeping at 2 p.m. when the prospect started texting me. Thankfully it wasn't a long nap, and I was able to respond to the buyer's texts in time.
5. Be Ready To Shift
It's important to remember that what worked yesterday might not work tomorrow.
In December 2014 I had just closed a very large sale, but instead of becoming overly ambitious about doing it again, I knew I needed a back-up plan. What if my primary lead source went out of business, or it just didn't work anymore? The first half of my back-up plan was an experiment with Zillow, Trulia and Realtor leads, and the other half was a WordPress redesign and transition to IDX Broker Platinum. The IDX Broker Platinum transition required me to recreate widgets embedded in more than 2,000 pages.
Most recently in February of 2017 I concluded there is an SEO ceiling when running IDX as a plugin with WordPress. This led to a new, very expensive contract and site migration whereupon thousands of pages were manually 301 redirected or recreated. It was a very painful process of over 150 hours of work. However, with a five-year plan in mind, I just couldn't see operating off WordPress and IDXBroker in 2020 as my primary site.
6. Become An Expert
As I built out the pages on my website, I used the opportunity to learn my new market.
When you are new to a market, you have a severe handicap with no sales and no knowledge. This takes time but should definitely be a top priority, because once you are an expert, it doesn't take long for you to convey this to your prospects that you meet over the phone or in open houses.
Start by researching:
Country clubs, tennis clubs, private schools and boarding for horses
Recent public improvements to beaches, roads and new schools
Future proposed community enhancements or environmental issues.
7. Prepare To Show
As you move up in price point, your clients' expectations and impatience will increase.
My first internet lead back in 2011 was looking for a $700,000 to $800,000 home in Cardiff. It was my first buyer showing in San Diego. I didn't know Cardiff from Encinitas from Del Mar. All I knew was that I had to try.
Prior to meeting face to face, I knew he was going to be difficult because he kept shouting, "Do you know how much money I make?" In hindsight, it sounds ridiculous, but at the time he had me 100% intimidated.
Unfortunately, in our tour, I got lost three times and couldn't figure out how to open the card-controlled lockbox. It was clear I did not know what I was doing. I was fired after that first day out, and he purchased a $755,000 house with someone else. I learned a lot from that day, though, and that tragedy never repeated itself.
Then May 2012 I had my first luxury home buyer opportunity. The agent who my client had met at an open house in Del Mar kept getting lost when driving around. After failing to prove she was an expert in Del Mar, my new client sent her a $100 gas card. Little did she know, I was far from an expert either, but I was determined to succeed with this sale.
The GPS does not work on the hill in Olde Del Mar. It's very tricky. The roads stop and pick back up again a couple streets over. I drove our route the day before the showings three times, starting at the airport where I'd be picking them up, to each house, then to their hotel L'Auberge Del Mar for drop off. I then wrote down turn-by-turn notes on each MLS sheet and had the GPS running in the Lexus simultaneously. I can remember when we were driving around my client Kari would ask, "Can I take that for you?" She meant my clipboard with my driving notes! Now we are very close friends years later, and she swears she had no idea I was that new.
Today I always drive by prior to showings. In La Jolla there is a ban against real estate signs so it's even more important to arrive at each driveway confidently with no hesitation. If the property is vacant, it's important to go the extra step and find the lockbox. In gated communities that you can't get into the day prior, you have to use Google Maps to see which side of the street and count how many lots in. Condos and townhomes are even trickier. There, it's important to preview where the elevators, mail center, community pool and unit are located.
For condo units you must know:
How many buildings are in the community
How many units are in each building
What and where the facilities are
Where the guest parking is
What the HOA policy for short-term rentals is
What the dog weight limit is
How many pets can you have
Any pending assessments
The percentage of owner occupancy.
Additionally, I always have my clipboard with the MLS printouts with me so I can take notes during showings. Often times the listing agents are a wealth of information regarding recent public improvements to beaches, roads, future proposed community enhancements or environmental issues. I've been able to add wonderful content to my website from information gleaned at luxury home showings.
For the buyer, we have prepared color printouts of all properties we are touring on 28-pound paper in a Moleskine leather folder. I'll also have charts for each showing reflecting price per square foot with adjustments for finishes, single story, views, gated and other value-driven variables.
8. Take Calculated Risks
We just invested in an infographic and outreach with NowSourcing. The topic of the infographic had nothing to do with buyers or sellers and real estate. Sixty days later, our DA (domain authority) has increased by five points, which was a successful venture. Had we chosen an infographic on staging, home sales, etc. I know for a fact I would not have gotten a mention in Inc.
9. New Real Estate Agent Training - Have One Thing
I've received a lot of criticism over the past five years regarding how I get my business and the structure of it. In the past, opportunities were more limited to working with luxury home buyers — not sellers. This criticism led me to try new vendors in 2015 and 2016, though that turned out to be an abysmal waste of money.
I invested $30,000 in SmartZip analytics and direct mail, and $5,000 with BoldLeads in pursuit of seller prospects. After reading The ONE Thing: The Surprisingly Simple Truth Behind Extraordinary Results by Gary Keller and Jay Papasan, I centered in on my "One Thing." It's online lead acquisition and conversion of luxury home buyers.
Six years later, these buyers are turning into seller opportunities in 2018. I'm also applying this principle to my personal website. As of December 31, 2016 I ended all marketing contracts with all third-party sources to focus all investment and time on luxurysocalrealty.com
10. Things To Know About Real Estate Career - Admit Mistakes
One of our largest mistakes and wastes of money was mentioned above with SmartZip and BoldLeads.
Signing up for Realtor for six months in 2016 also resulted in no return. A $10,000 redesign and more than 1,000 hours creating new IDX Broker platinum widgets was an abysmal waste when 90 days later we switched website providers to Real Estate Webmasters.
It's OK to take risks and try new things, but be ready to pull out when it isn't working. Six months is usually a fair timeframe to give a new venture.
11. Real Estate Agent Tips 2018 - Set Reasonable Goals
I've always found value in creating reasonable goals that can actually be accomplished.
If you shoot too high in your pursuit, you could fall short every time, and there's no sense of accomplishment. I've also always believed that you never know everything no matter how long you've been in the business. Challenge yourself to learn new things along the way like development, multifamily and land. Getting comfortable and coasting will hold you back from great achievement.