31 Ways To Be A Successful Real Estate Agent (2022)
Posted by Robert & Joy Aumann on Wednesday, August 17, 2022 at 5:17 PM
By Robert & Joy Aumann / August 17, 2022
Comment
How To Be A Successful Real Estate Agent
We are top real estate agents in La Jolla.
Getting started in real estate?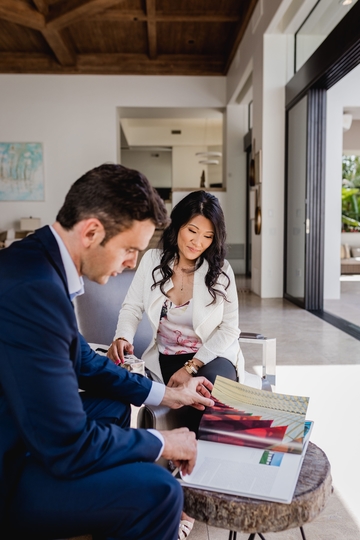 I went from running an affordable lending mortgage business in Minnesota for ten years to selling luxury real estate in San Diego.
An authentic overview of how a real estate agent started from nothing and is now ranked Realtrends WSJ 2020+2021 is helpful for new realtors to see that it is possible!
Successful real estate agents have made innumerable mistakes over the years and wasted and lost money with "different marketing and advertising avenues."
Building a business that is one day a sellable business takes intentional planning from the start.
Read on and learn my 31 ways to become a successful real estate agent!
New Real Estate Agent Tips
1. What Is Your Big Why?
Identify what is your big why? It can't be to make a lot of money or look cool like the agents on Selling Sunset and Million Dollar Listing.
It needs to be deeper than that like, go on an annual destination vacation with the family, buy my first investment property, donate a certain amount annually to a beloved charity, help a family member in need.
These are the reasons you'll push through when the going gets tough which even 11 years later happens frequently!
2. Have a Budget
When you are becoming a real estate agent you need a budget for living expenses - up to 9-12 months without a check.
You need to know precisely how much your local and national dues will be, brokerage desk fees, error and omissions insurance, and other essentials to get started.
If you have a significant other or spouse, sharing your projected budget is imperative before starting. I can't tell you how many agents don't have this talk with their spouse, and 60-90 days later they have real problems at home. I think this happens because sometimes agents have an overly ambitious outlook on their abilities and miscalculate the reality of the business.
3. Create A Business Plan
Now that you know your big why, and you've calculated your budget, you can create a business plan. The business plan will include expenses monthly and annually, projected income earned, deals closed, hours worked, and days worked. And how many contacts you need per day, week, and year to close deals.
Business planning is the first exercise I take agents through that are joining the team. I've found over the years even experienced agents have never taken the time to do this.
4. Create A Niche
Seven years into running my mortgage business I started specializing and branding in emerging markets and first-time home buyers. From this experience, I learned that exponential growth can happen when you commit to a niche which then becomes your brand.
Some examples of a niche are resort and second-home buyers, investors, condos, veterans, first-time buyers, new construction, equestrian, land, 55+, yachts, luxury, and a neighborhood.
Make your decision wisely. If you hustle it and it takes off, whatever you become known for is what your business evolves into until you can break through the glass ceiling and rebrand.
An example of this is first-time buyers which typically indicate lower price points. If you become known as the go-to for younger first-time buyers, that's who you will be attracting. If you decide you want to start selling waterfront luxury, then an entire rebrand and 12-18 months pivot will be necessary.
Stop right here for a moment. The above four things should be finished in ENTIRETY before you go out and start interviewing with brokerages and teams.
99% of agents do this backwards, and it plays directly into new agent failure rates.
How can you interview a team or brokerage when you don't even have a plan? You don't know what segment of business you will specialize in? You have no goals written down? And you don't know how much money you need to run your business?
5. The Brokerage You Work For Matters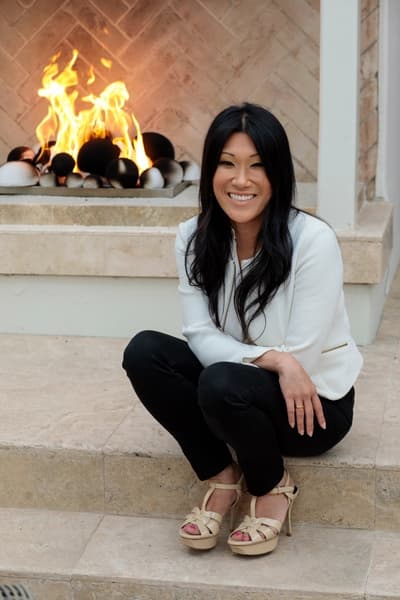 One of the most confusing aspects of beginning a real estate career is identifying the best brokerage for you - in your area.
Each city across the country is different in regards to which brokerage dominates the top-tier listings in the most exclusive neighborhoods.
Following the first tip, create a niche - different brokerages dominate across varying niches.
For example here in San Diego we have brokerages that specialize in high-rise condos, luxury, and communities like La Jolla, Del Mar, Rancho Santa Fe, Downtown San Diego, or Coronado.
You can't go on social media and say, "what's the best brokerage for new agents? The answer will be different in every city across the country and for every niche and price point in that city.
When you're just getting started in real estate, it's imperative you look beyond real estate agent commission splits. 80% split of 0 is nothing.
It took me three years to earn through volume production the highest split possible at a big brand. Be prepared to pay your dues. We all have.
6. Team Branding
We dive into teams because many new agents join an established team to get started. Unless they have a mentorship program, most luxury brokerages will not hire new agents and require them to join a team.
When new real estate agents interview teams they don't think past getting up and running. When I make business decisions I do it with a 5-10 year intention.
Once you're self-generating your own deals, most agents are not as comfortable branding with the "Aumann Team" or "Aumann & Associates."
A team structured intentionally to partner with agents long term is a name that doesn't feel exclusive like Apex, Voyage, or LUXURYSOCALREALTY.
7. Team Social Media
Team social media presence and engagement are important because if they understand social media they can help you scale yours!
You want to check to see if a team's account is getting engagement. Low engagement is to blame for poor content - advertisement-ish (I made that word up today) content, or because they bought followers.
Does the team's social media (which is the brand) appeal to the niche, price point, and location where you want to "get to?" As a team leader, I use it as one of the first ways I vet a new agent.
Does the team create videos (Instagram Reels, Tiktok, Pinterest Idea Pins, and Youtube), and most importantly do their videos coincide with a brand I would like to identify with?
8. Team Review Depth
The amount and depth of testimonials (google my business) is now one of the number one places to collect them, and of course Zillow, Yelp, and Houzz. Team reviews are important because your prospects will be googling this. Additionally, it gives you insight into the team from an outside perspective. Are their clients raving fans?
9. Team Listing Pitch
What does the team's listing pitch look like? How have they made their pitch different from every other agent at the brokerage?
Do they have more than one pitch? For example pitches for different locations, price points, or property types?
Our team has a pitch for under $1M, $1M-$5M, and $5M+ ultra-luxury. We even have a unique pitch just for expired listings.
Does the team even have luxury high-end materials if the opportunity presents itself?
10. Team Training
Does the team have specific new agent training created beyond what the company provides?
For example, EXP, Keller Williams, and Compass have company-wide agent training both live and recorded for all levels, not just new agents.
What does training and mentoring look like beyond the first year
11. Team Lead Program
Does this team have a lead program and how/when can I be eligible for it? Where are these leads sourced? How does the team leader disperse new leads?
Does the team get website leads from google? What does the team website's google search engine presence look like? How many organic visitors per day?
Why google?
Because google is #1 for quality leads especially $1,000,000+ (trust me) I've been in the lead gen game for 20 years.
12. Team Past Sales
Does this team's past sales: price points, niche, and locations of listings coincide with your aspirations?
Are they luxury? Are they land experts? Are they downtown urban condo experts?
In the end, a team's sales location, price point, and niche are their brand, and that's what they attract.
13. Team Experience
Is the team leader just starting to build a team? Or do they have longevity and experience leading a team?
Experienced teams have the infrastructure built in. What was the interview process like, did the wing it, or was it executed like a system? Did you take a personality test?
If their hiring method seemed like a system, then they've most likely created systems for the rest of their business: prospecting, buyer and seller sales processes, and past client management.
14. Team Network
Is the team part of a nationwide network that benefits the entire team from a marketing and branding standpoint? Most likely there are annual membership dues for these elite groups that the team lead pays for on behalf of the team.
There are Sports & Entertainment, Celebrity, various HNWI networks, Equestrian, land, veterans groups ect.
Do the team leaders travel every year nationally? This shows their reach, that they are constantly learning how to scale their business and network with top producers.
15. Team PR (Public Relations)
Has this team ever earned PR (public relations)?
Have they been featured in the news? (my best online feature was inc.com)
Have they been interviewed on radio or TV? If so then they know how to earn PR. PR is an advanced skillset necessary once your business matures and you have newsworthy accomplishments or listings.
16. Prospecting & Time Blocking
Successful agents prospect daily for new business with between 25-40 contacts, hellos per day. This does not include follow-up or escrow management phone calls. Prospecting is fundamental for a successful listing business by design.
Finding a team with this culture built-in is imperative.
How can you reach your goals if the team leader just works sphere of influence and past clients? This is especially important for younger agents that tend to have a sphere of influence that doesn't have the financial capacity to transact (even more of a problem in high cost markets).
If you don't practice daily time management and time blocking, guess what? The prospecting will never get done.
17. Systems & Processes
Systems are replicable experiences that occur for every buyer and seller. It involves templated videos, text messages, voice memos, and marketing pieces mailed out.
Lead conversion (either paid or prospecting efforts) involves courting your prospect over a period of three months to five-plus years. It's imperative to understand that you're not the only one courting them, and only 3% of your leads will transact in the first four months — and not necessarily with you.
An online prospect has given their contact info to many sources, including Zillow, another local agent's websites, or a rebate agent site like Redfin.
On my most significant sale, ($16M) the buyer told me she had 14 agents texting, emailing, and calling.
Four months later I was the only one still communicating and conveying competency.
The first 45 days after receiving a new lead are the most critical time to make a connection.
Every communication you send will help solidify your relationship. You can't be sloppy, lazy, or unintentional with your lead follow-up system.
18. CRM and Funnels
New agents your phone is not a CRM, neither is Excel or Google Sheets. A CRM is the heartbeat of your business where your past client's milestones are documented: their birthdays, home buying anniversary, kid's names, and of course their contact info.
You can set up funnels and action plans to remember to do certain tasks like send a handwritten notecard. Different action plans can be set up for online leads, open house prospects, door knocking, cold calling, and expired prospects.
19. Be Ready To Pivot
It's important to remember that what worked yesterday might not work tomorrow. In a changing market you have to be on the look out for new opportunities. In 2006 agents became short sale and REO experts.
Well short sales and REO's ended by 2013, and once again a rebrand and shift were in order. We are now entering uncertain times in 3rd quarter 2022 with sales constricting back to 2019 sales levels in some markets, and others will experience even stronger pullbacks. That's where skills, branding, and systems will separate the agents that will last succeed or fold.
20. Become An Expert
When you are new to a market, you have a severe handicap with no sales and no knowledge. Becoming a market and community expert is essential to conveying high trust.
Start by being on top of:
Country clubs, tennis clubs, private schools, and boarding for horses

Recent public improvements to beaches, roads, and new schools

Future proposed community enhancements or environmental issues.

Future and proposed laws that affect rental restrictions
pro tip following local community papers on Twitter are a great way to always be in the know.