Real Estate Agent Websites
Posted by Joy & Robert Aumann on Tuesday, April 24, 2018 at 6:28 PM
By Joy & Robert Aumann / April 24, 2018
Comment
Websites For Realtors®
This article is helpful for real estate professionals looking to create a blog and wordpress real estate website.
DISCLOSURE: THIS PAGE MAY CONTAIN AFFILIATE LINKS which means I may earn a commission if you use them. I only recommend tools and products that I personally use and trust. PLEASE READ MY DISCLOSURE FOR MORE INFO.
Now, you will learn all about easily creating a DIY real estate blog and how to create a website in WordPress, step by step, for real estate and mortgage professionals. Your first website is just that, your first website. It most likely will evolve 3-6 times over the next decade, and that's ok!
Real Estate Digital Marketing
Stop relying on third parties with big promises, pricing increases, and lots of wasted money. As a top producer for the last 7 years, I have created an online lead generation system and I'll show you how! Maybe you have a lead source that is delivering? Here's the thing if you don't own it, you can't control the future.
Best Realtor® Blogs
Stop relying on third parties with big promises, pricing increases, and lots of wasted money. As a top producer for the last 7 years, I have created an online lead generation system and I'll show you how! Maybe you have a lead source that is delivering? Here's the thing if you don't own it, you can't control the future.
I began my digital marketing journey in San Diego on a DIY WordPress site.
My real estate website is now hosted with Sierra Interactive. I'm happy to share my experiences regarding their platform, just comment below. Click here: Sierra Interactive review, to read more about my experiences with Sierra Interactive. Also, recent testimonial from a Las Vegas broker that just moved on to their platform. "I wanted to share how happy I am that I read Joy's blog on Sierra Interactive and decided to sign up with them. I decided it was time to get a website that really was tailored to help grow my business and make searching for homes easy. Sierra not only delivered on that, but the platform is visually appealing and is easy to navigate. Joy really breaks down the benefits and really explains how it rivals other options available. My site is live and I've received great feedback and have already received traffic from it. I'm very happy. Thanks Joy! You rock?" by Las Vegas real estate agent Crystal Miller.
Read on if $399 a month is not within your budget.
There are many lead resellers out there: zillow, realtor.com, homes.com, and more. You can build an amazing business in many markets using lead resellers. Having said that, I believe in owning your own lead infrastructure. Having ownership over your own website allows you the control to invest your own time and money when you can, and pull back when business slows. You are building equity in yourself with your own website.
I do not recommend blogger/blogspot or brokerage company free websites, or subdomain websites. You will not rank in the SERPS in 2018 moving forward with a solution like this. Blogger/blogspot does not have a professional image and is more for hobby blogging.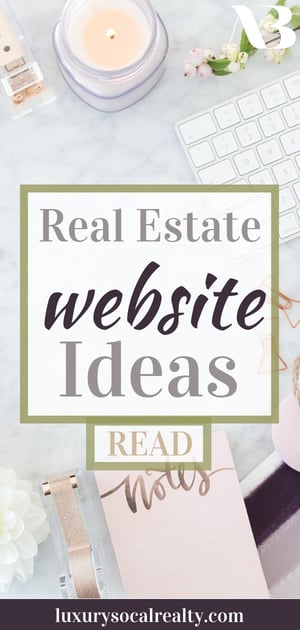 Siteground Hosting For Wordpress
If you're looking to start a WordPress blog on a budget, then choosing Siteground for your hosting needs may be the best solution for you. Siteground is a great affordable web host and I personally use them on this website, REDigitalUnicorn. I selected for this site, and recommend SiteGround hosting over other options because of their server uptime, customer service, and strong security. SiteGround is RECOMMENDED by Wordpress.org as a tool that make managing WordPress sites easy: one-click install, managed updates, WP-Cli, WordPress staging and git integration.
This is the most affordable route, keeping in mind the importance of security, speed, and professionalism. Click here to start a blog on WordPress, then use the tutorial below for the easy directions.
Selecting a host for your real estate website is the first and most important decision you will make when starting a blog. It's like when a new prospect is relocating into your area and they want to explore communities, schools, and area amenities. If your prospect is considering townhomes or condos they are looking for at HOA that is reliable, flexible, and ready to help at all times.
It's important that your web host:
Has a secure network
Has very little downtime
Is affordable
Great customer service
Different plans to meet your needs as your business grows
SiteGround SSL HTTPS
Many real estate agent and mortgage blogs do not yet have SSL, (https). SSL is imperative for your business! See the difference below in the screenshots with and without SSL.


Your users will get a warning on different browsers that your website is not secure or safe. Some don't understand what that means and could interpret it to mean you have spyware that could infect their computer. SSL comes with all three SiteGround hosting plans.
SiteGround Security
Back in 2014-2016 I was with a very well known custom wordpress developer that is a partner with IDXbroker. I experienced a nefarious SEO attack, therefore website security is my number one priority. I had worked for five years building up my DA to a 34 and had to spend the next 18 months and $10,000+ recovering after my site was punished by Google and I plummeted to a DA 14.
I spent the next 12 months learning everything about SEO, content marketing, link building, and guest posting. I also learned about tools to check your backlink profile to see if you have spam links. Spam links can punish a site to it's death.
It was through this journey that I discovered my site had been hacked. /gucci and /ugg were two pages that were built without my knowledge. These two pages were then dropped into THOUSANDS of porn, spam, trash websites primarily in the comments.
This attack is called a nefarious SEO attack or negative SEO. A competitor could hire a company to do it against you or someone that is your sworn enemy.
Technically it's stupid for a competitor to do this becuase negative SEO is just as time consuming as positive SEO. Therefore it would make the most logical sense to just build your own site's SEO the right way.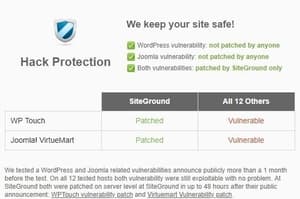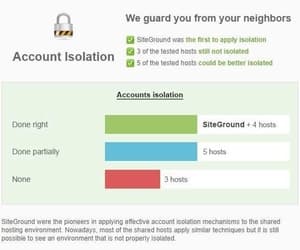 SiteGround Speed
In a Facebook poll taken by the official WordPress Hosting Facebook Group, Siteground was rated the #1 WordPress host. (Siteground was #1 in last year's poll too) and got me <2s load="" times="" with="" a="" pagespeed="" score="" of="" i="" class="sprite-grade-A">(94%) in GTmetrix.
SiteGround Service
Let's face it, on a DIY solution you must have expedient SERVICE! I tried customer service myself twice, once to get the gogeek plan SuperCacher dynamic enabled and in less than 12 minutes via chat it was completed. And a second time a photo wasn't uploading into a blog post that should have. Both times they asked for my wordpress username/password and did it for me instantly! Incredibly impressive.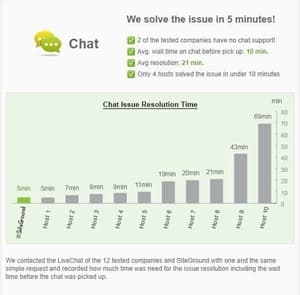 3 Step Process To Begin On SiteGround
Siteground is one of the top web hosting companies in 2018 and you can start your own blog with them for as low as $3.95 a month (this special price for 60% off their shared hosting is through my link on REDigitalUnicorn only)!
There are several types of hosting plans offered by Siteground: shared hosting, cloud hosting, and dedicated hosting, with different features based on how much traffic your website receives. If you are just starting out the shared hosting is adequate. Once you buy a hosting plan you can upgrade yourself inside your c-panel.
Basically with a shared hosting plan, your website shares a server with many other websites. That's why shared hosting is more affordable when you are just starting out. Once your traffic exceeds 100,000 visitors a month you will want to look at cloud hosting.
StartUp Plan Siteground
The StartUp plan is ok for people with one website that are starting now and on a tight budget with less than 10,000 web visitors a month. The StartUp plan includes
Free WordPress Installation
24/7 Support
Free Cloudflare CDN
Free Automatic Daily Backups
The StartUp plan is $3.95 a month.
GrowBig Plan Siteground
The GrowBig plan is a great value for money offer with the SuperCacher that greatly improves a WordPress and Joomla website speed. (recommend at a minimum for a real estate or mortgage website). The GrowBig plan includes everything in the StartUp plan PLUS:
Host multiple sites in one account at no additional cost.
Make your WordPress, Joomla or other site fly with our SuperCacher.
Peace of mind with 30 system backups and 1-click Restore Tool.
Get an expert migration of one existing site quickly, seamlessly and for free.
This is the lowest level plan that includes a free site migration from another host. (I recommend the GrowBig at a minimum for a real estate or mortgage website because of the speed component the SuperCacher). The GrowBig plan is $5.95 a month.
GoGeek Plan Siteground
The GoGeek plan is perfect for people with e-commerce and larger sites. The GoGeek plan includes everything in the GrowBig and StartUp plan PLUS:
Resources are shared among fewer users and is a "semi-dedicated solution," which is why I chose this plan for REDigitalUnicorn
You can create instant backups whenever you need them.
With pre-installed Git you have one-click staging for WordPress and Joomla
The GoGeek plan is $11.95 a month (60% off their normal price).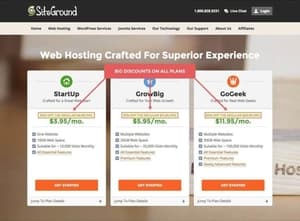 Step 2 Your Domain Name
You can either buy a new domain, or sign up with an existing domain that you already own. SiteGround has a free website transfer that is included in the GrowBig and GoGeek hosting service! This means if you are currently live somewhere else Siteground will manage your transfer that is typically $50-$100.
Unlike many of the other hosting providers the SiteGround advertised discount applies to any of the initial periods chosen during the sign up process.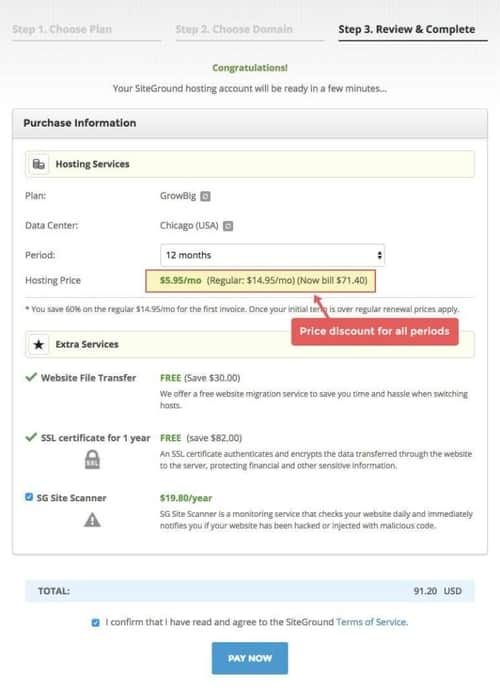 Real Estate WordPress Theme
Once you have your hosting secure, I recommend a professional theme on Genesis Framework for your site which is a theme library that is WordPress-based. REDigitalUnicorn is on the GalleryPro theme. However there are many more to choose from.
Real Estate WordPress Installation Services
Once you have selected your desired theme, your next step is to get affordable WordPress Installation Services. WordPress installation services include:
WordPress Installation and set up
Genesis Framework installation and set up
Desired Genesis theme installation
Necessary plugin installation
Theme set-up
Real Estate Semi-Custom Website Design
If you'd like a semi-custom site with extensive customization that includes IDX installation I have found Sitealacarte is a fantastic option for affordable design work. I used them to finish the bottom 2/3 of my homepage for a very reasonable price. I was able to complete the footer, side-bar, and the first section of the home page on my own, which is sufficient to launch. Sitealacarte also has the most affordable semi-custom design that I've seen.
Real Estate Branding Kit
If your'e looking for new personal branding options, custom social media buttons, or a custom logo for a great price check out Macarons and Mimosas. I've used Lindsay with Macarons and Mimosas for multiple projects, facebook covers, and Instagram Story highlights.
Real Estate Agent Stock Photography
Two resources that I use for stock photography for my website, blog, and social media are Haute Stock and Ivory Mix.
Did you find this tutorial helpful? If so would love to hear from you!