Multiple Offers On Your House (7 Things To Know)
Posted by Robert & Joy Aumann on Wednesday, August 16, 2017 at 9:34 AM
By Robert & Joy Aumann / August 16, 2017
Comment
What To Do When You Get Multiple Offers On Your House
Encountering a multiple offer situation in a limited inventory market has become increasingly common in a market with limited inventory. Many buyers want to know how to set their offer apart from the rest. One solution is an escalation clause or sharp bid, however not necessarily the best choice in negotiations. Read on below to find out what an escalation clause is, how it works, and why it may not be in your best interest.
What is an Escalation Clause?
An escalation clause is also known as a sharp bid. The escalation clause is fairly self-explanatory. It's a contingency in the Agreement of Sale that, if needed, allows you to escalate your offer. That way, if another offer comes in with a sale price above yours, the seller will know that you're willing negotiate upwards in order to stay competitive. An escalation clause has three components:
Your original sale price
The amount of money that you'd want to offer over a higher bid, if needed
The maximum sale price you're comfortable offering
If you elect to use this clause, you'll decide all these amounts with your agent as your offer is being drawn up.
How Does the Clause Work?
An escalation clause is one of those concepts that works best when described by example. In this case, imagine that you have decided on the following with your agent:
An initial sale price of $1,500,995
An escalation amount of $15,000
A maximum sale price of $1,515,995
If, for example, another offer comes in on the property at $1,510,000, the clause would allow your offer to automatically escalate to $1,510,000 since that price is in your escalation range. However, if the other offer came in at $1,520,00 instead, your offer would not escalate because it's beyond your cap sale price.
Why Might You Use This Clause?
The benefit of an escalation clause is that it gives you a second chance at negotiation. Sellers are not obligated to negotiate with buyers. If they feel that your offer is too low, they may just instantly reject it, rather than giving you a chance to raise your offer. In contrast, an escalation clause automatically gives you the opportunity to revise your offer without the seller having to take specific action in the form of a counter offer.
Most Agents Don't Even Know What An Escalation Clause Is
Escalation clauses are an advanced real estate strategy and many real estate agents are not familiar with them. It would not be in your best interest to submit an escalation clause to a listing agent that is unfamiliar with how they work.
The Seller May Be Offended
Kyle Hiscock with Remax in Rochester NY, makes the point an escalator clause could offend a seller and cause an emotional response if they see a buyer is willing to pay substantially more but didn't offer that amount.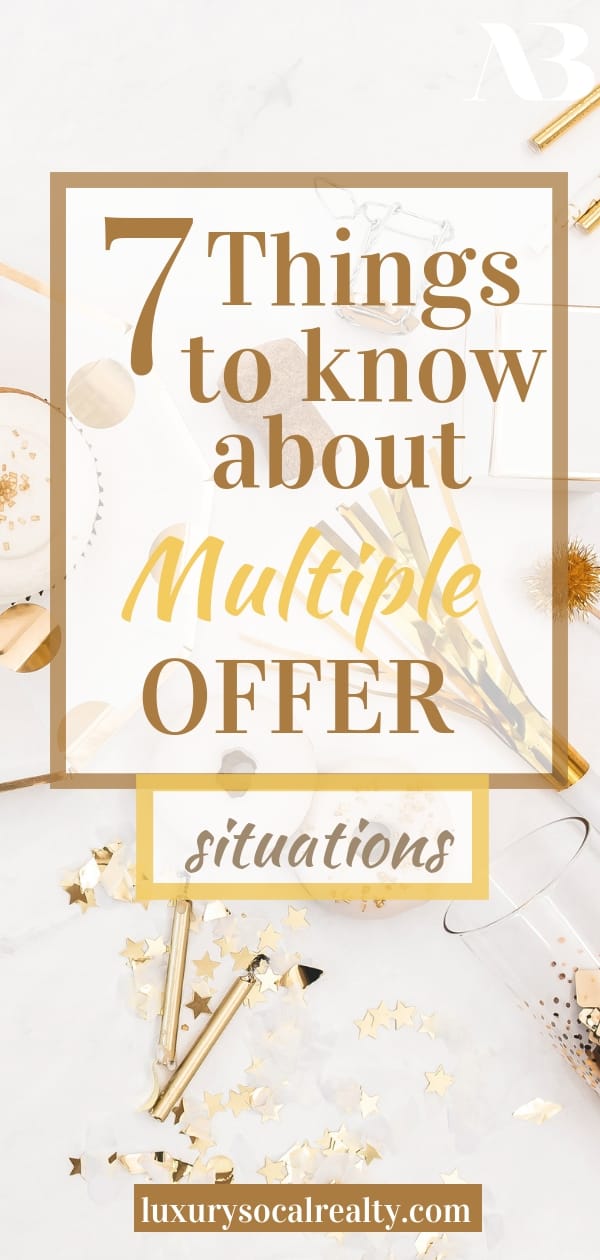 The Seller Is The Decision Maker
A real estate agents role is to bring buyer's and seller's together but ultimately the seller makes the decision on which offer to accept or counter. If the seller's representative does not fully understand the escalation clause they may not correctly explain it to the seller and a misunderstanding could cause your offer to be overlooked.
Escalation Clauses Aren't a Guarantee
Keep in mind, just because you're electing to use this clause doesn't mean that you'll automatically get the house. Someone could offer an amount of money that's beyond your cap or the seller might be consider other factors more important than the sale price. Sometimes another buyer may offer to pay cash, have fewer contingencies, or want to settle within a time frame that fits better with your schedule. It may be in your best interest to submit highest and best in a multiple offer situation. In the San Diego real estate market, it seems like multiple-offer scenarios are here to stay. You should always talk it over with your agent; however, I suggest to my buyer clients other nuances relating to both terms and price in winning a bidding war, and personally am not fond of an escalation clause.
Need More Information as a buyer in San Diego?
In conclusion these fourteen due diligence items will help you successfully purchase minimizing cash out of pocket, and avoiding costly mistakes. If you're having thoughts of buying or selling in San Diego, please do not hesitate to contact LuxurySoCalRealty with any questions. We look forward to hearing from you and welcome the opportunity to help you find the home that best suits the needs of you and your family.