How to Sell Your House (21 Steps To Sell It Right)
Posted by Robert & Joy Aumann on Wednesday, October 14, 2020 at 8:20 AM
By Robert & Joy Aumann / October 14, 2020
Comment
Do you want to sell your home quickly and at a competitive price? If so, we have 21 tips for selling your home.

Selling a home isn't always a seamless process. You may find that it takes you far longer than you anticipated to find a serious buyer and it may not be at your ideal price. Fortunately, there are steps that you can take in order to make this process much easier with immediate results.
Not sure where to start? Don't worry, we've got you covered.
Let's take a look at everything you need to know about how to sell your house as quickly as possible.
1. Work With the Right Real Estate Agent
It should come as no surprise that working with an experienced, top real estate agent can mean the difference between selling your home quickly at the right price and becoming frustrated while the process drags on.
In fact, you should thoroughly research your prospective agent before moving forward with these other tips. Otherwise, the extra effort you put into helping your home sell faster may be nullified by a subpar real estate professional.
You may spend a significant amount of time making your home look presentable to potential buyers only to find that you have very few inquiries due to an inexperienced agent mismanaging the listing with inadequate real estate marketing. Read the agent's testimonials and reviews. Are others raving about them?
Compare real estate agent's marketing proposals, tenure in the business, and sales history. Are they a full time dedicated successful agent, or a part-time brand new novice?
2. Focus on Curb Appeal
Regardless of how stellar the inside of your home looks, you'll miss out on a large number of potential buyers if your house isn't captivating from the curb.
This situation is completely understandable, too— not many people would want to explore the interior of the home that looks poorly maintained. So, place a heavy emphasis on keeping your entire landscaping well-manicured, keeping walkways and driveways free of debris, etc. With around a 100-percent return on the money you put into your home's curb appeal, investing in inexpensive shrubs and colorful flowers is well worth it.
You could also make other improvements such as installing uplighting around the perimeter of your home and new lights outside the front door. The front landscaping is your buyer's first impression of your home and it pays to make it a great one.
3. Deep Clean
A deep clean can make a huge difference. Deep clean all window sills and door tracks. Sometimes sliding doors have to be removed off the tracks to properly cleaned. Have any area rugs, outdoor cushions, or curtains professionally cleaned. Clean the grout in the kitchens and baths. Consider having any tile buffed and cleaned. They use a machine to clean and polish and the best way to describe the before and after is a teeth whitening treatment. Carpets are always a must to have cleaned. Don't forget inside cabinets and drawers.
4. Depersonalize
When potential buyers participate in open houses, what they're really doing is attempting to visualize themselves living at the property.
They often look around each room and picture where they would put their furniture, artwork, etc. But, this isn't an easy task for them to accomplish if your home is full of personal accents such as your children's artwork, family photos, and culturally specific art work.
You should also be absolutely sure that you don't have any references to political or religious beliefs hanging on the walls or on shelves. While there is nothing inherently wrong with what somebody believes in either category, you don't want to risk deterring a buyer simply because they have conflicting views. It's not uncommon for buyers to be reluctant to negotiate with someone they don't politically or religiously resonate with.
Even a collection of family photos can prevent buyers from imagining how the house would look once they move into it. Instead, do your best to remove any form of personalization to create a neutral environment that is more conducive to a buyer's needs.
5. Declutter
Put away 1/3 of your personal belongings in storage. Pack away seasonal clothes and holiday decorations crammed in closets. You want your storage spaces to appear roomy. Other items that need to go to storage include family photos, memorabilia, and keepsake collections. Minimize the furniture, excessive art, plants, and children's toys. Cluttered space makes living spaces seem smaller. For more ideas on decluttering and making your space appear larger check out Danny Margagliano's article.
6. Organize
Organizing closets, cabinets, drawers, the pantry, and garage is recommended prior to listing because buyers do look inside. Your goal is to not only make all storage space look clean and welcoming but most importantly spacious. List with Clever has some great tips for closet organizing.
7. Deodorize
Make sure your house doesn't smell like a fast food restaurant, neutralize pet odors, musty smells from the lower level, and any odor that isn't fresh and clean. Avoid the use of candles and air fresheners because some buyers may be allergic. Instead, try a diffuser with essential oils or try a batch of homemade cookies right before a showing.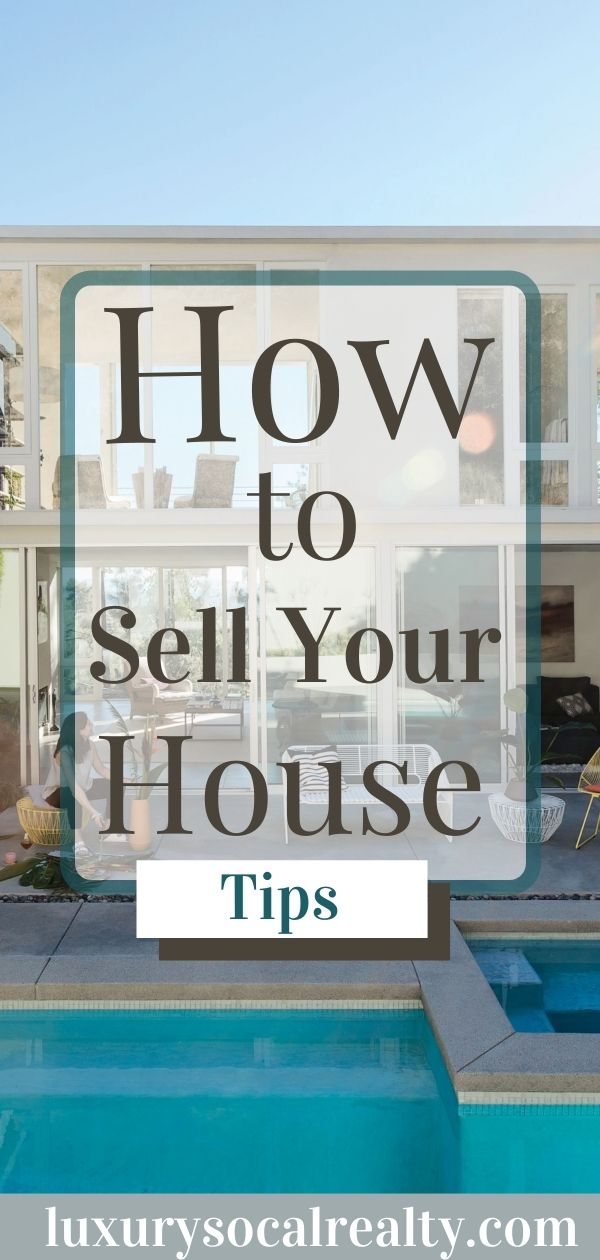 8. Let There Be Light
A common mistake that many homeowners make when selling their house is failing to properly illuminate their homes. Not only will this prevents buyers from seeing the special nuances your home has, but it will also give the house a more dreary atmosphere.
This attribute could easily be offputting to the buyer and cause them to explore other options instead. If your home has plenty of windows, leave the curtains open during showings. If the drapes are heavy and dated, or the blinds are cheap remove them.
For homes that need extra light, consider purchasing a few extra lamps to help illuminate spaces that would otherwise be hard to see. Try increasing the wattage of your light bulbs. Clean the windows, often times overspray from sprinklers or rain creates built-up residue. We always recommend our sellers take off the screens and put them in the garage. Have your landscaper trim any overgrown shrubs or trees blocking the sunshine. Finally make sure all the lights are on before showings.
9. Keep Your Pets Out of Sight
Regardless of whether or not your buyers have pets, you can't assume that they want to see evidence that your pets live there. This means it's imperative that you vacuum all of your furniture, clean up mud or dirt that your pets may have tracked in, get rid of the balls of fur, and put food and water dishes away.
Some people are allergic to certain domesticated animals making it even more important for you to eliminate any sign of their presence in your home. Similarly, those with aggressive dog breeds like pit bulls should keep these animals in a secure location out of sight and off the property. For more tips on selling your home with pets check out Bill Gassett's article.
10. Add a Fresh Coat of Paint
This advice is as straightforward as it seems— adding a fresh coat of neutral paint can go along way when boosting your home's aesthetic appeal. Repainting a neutral color will photograph well, appeal to all buyers, and lighten and brighten the home.
Often the outside of your home and the walls of high-traffic areas (such as the living room, kitchen, or dining room) need extra attention. Don't forget the front door. Pick a bright color that will pop and add to your first impression.
11. Consider Coveted Upgrades
Consider the upgrades that give you the most return on investment. Replace any window glass that has a broken seal. A window with a broken seal will be foggy after cleaning the interior and exterior. Replace any kitchen appliances nearing life expectancy, replace door handles, dated light fixtures or ceiling fans, and cabinet hardware. The kitchen is the most important room in the home. Upgrading the countertops, lighting, and appliances can turn your home into a standout against the competition.
12. Staging
A furnished residence will almost always sell faster than unfurnished ones. We always recommend our listings be staged or thoughtfully furnished prior to photography. Staged space helps give the impression of being move-in ready and helps the buyers envision themselves being at home. In staged residences buyer can focus on architectural features, the views, and other attributes, not the owner's personal belongings. Space will feel larger if all the furniture is floating away from walls creating traffic flow. Bedrooms should be gender- neutral and adding functional workspace is a must with many people now working from home.
13. Have a Presale Home Inspection
Having a home inspection will inform you of the outstanding safety and hazardous issues that your home has. Buyers walk all of the time for overwhelming poorly maintained homes. Even with a substantial credit it's a turnoff to see that a property has been neglected.
Toward the end of the selling process, the buyer most likely will elect to organize their own inspection. If they find significant issues that they weren't originally informed about, they could walk away from the sale entirely. If you finally had your price under contract this could be heartbreaking.
Create a checklist of the safety and hazardous items that the inspection details and take care of them as quickly as possible. If you choose to leave major issues untouched, be sure to inform your buyer in the seller disclosures.
14. Gather Your Documentation
While not overly common, you may encounter a buyer who requests to see documentation associated with your appliances, pool, solar system, other amenities, and any prior major remodeling or work that you may have had done.
If you're not able to provide them with this information, they may not be willing to move forward with the sale. Unfortunately, requests for this information often come up toward the end of the process.
If you've ever had a survey done or if you still have the original builder plans this is a huge plus for buyers. If the property is in an HOA having the rules and regs handy is very helpful.
For those who stay on top of maintaining their documents, this should be a five-minute process. Other people may have to search more thoroughly through their homes for the required info, but it will be worth it if it means closing a deal faster and keeping the buyer happy.
15. Get Ready To Disclose
In California property sellers provide the buyer with a real estate transfer disclosure statement and a seller property questionaire. Sellers are legally required to disclose any known material or significant items affecting the value or desirability of the property. Inclusive but not limited to repairs and alterations, insurance claims, defects in systems and appliances, water intrusion or mold, pets and pests, neighborhood nuisances, and prior smoking on or in the property. The seller is not exempt from the requirement to disclose even if selling "as is."
16. Consider The Season
Depending on the area that you're in, it may not be feasible to sell a home during certain seasons. So, you should capitalize on seasons that are more conducive toward finding a buyer for your house.
For example, a neighborhood that is renowned for its local schools will likely have far more people looking for homes in the spring and summer as opposed to the fall or winter while schools are in session. Keeping this information in mind can save you a large number of headaches in the future by preventing you from putting in extra work with little to no return.
17. Triple-Check Your Asking Price
There's a large contrast between the price that you want to ask and the price you should be asking.
Even if you feel that your home is worth a certain amount, You need to be realistic when it comes to the price that you set. If you find that you aren't getting as many inquiries as you originally hoped for, spend some time researching what price similar homes in your local area are listed at.
If you find that they are priced significantly lower than your home, it's likely that you will need to lower your asking price in order to appeal to buyers. In some cases, a higher price could be justified, though.
A common example is a homeowner who made additions or significant renovations to their property before listing it.
18. Take Advantage of Social Media
Many sellers would be surprised how far a simple social media post about their home could take them. This is especially true for those who have a large number of local followers, as you'll exponentially increase your opportunity to find a buyer in your area.
Utilizing social media will also allow you to encourage other people to share your post, which will help you showcase your home to an even greater number of individuals. Under the right circumstances, you may find a buyer within a few days of making your original post.
19. Handle Open Houses Appropriately
Holding an open house is a crucial part of the selling process that could easily leave you with a handful of interested buyers. But, you'll need to schedule your open house appropriately in order for it to work correctly.
This means taking into account the time of the day and week your buyers are typically free. For example, an open house that's held at 1 PM on Wednesday may not get the attention that you expect.
Hosting an open house during weekday evenings and weekend mornings is a far more accommodating option in most scenarios.
20. Be Ready to Respond
You should always be ready to respond to questions and offers from potential buyers. Failure to do so could easily result in a buyer looking for a seller who is more responsive.
21. Have Flexibility While Negotiating
One of the worst actions you can take while selling a home is refusing to budge on your asking price. This is especially true if your listed price is higher than it should be in the first place.
Instead, be willing to negotiate with buyers who want to move forward with the process as quickly as possible. If you aren't, you'll likely find that the sale takes far longer than it should have or that the buyer eventually walks away from the purchase.
In the lighter scenario, it's likely that you would have wasted weeks of your time when you originally intended to sell your home quickly.
Understanding How to Sell Your House Efficiently Can Seem Difficult
But it doesn't have to be. Read here for more frequently asked questions by home sellers.
With the above information about how to sell your house as fast as possible in mind, you'll be well on your way toward ensuring that this process goes as smoothly as it should.