True Cost of Selling a House (What's My Net?)
Posted by Robert & Joy Aumann on Friday, July 2, 2021 at 4:10 PM
By Robert & Joy Aumann / July 2, 2021
Comment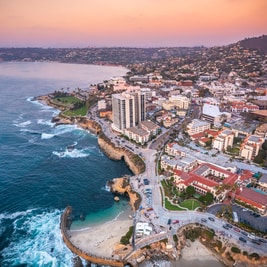 We've got the breakdown on the true cost of selling a house in San Diego, how to calculate your net proceeds, and find out the hidden costs!
We have unprecedented high demand and low inventory in 2021, and sellers are getting buyers to pay home prices 6 months ago would have been impossible. However, most sellers are unaware of the true cost of selling a home and what their net proceeds will look like.
The costs of selling a house include regular closing costs, preparing the property for sale, and possible buyer concessions.
Let's take a look at everything you need to know about the true cost of selling a house.
Required Repairs
If your home has any outstanding repairs that need to be made, it's often in your best interest to handle these on your own.
Not only does visible deferred maintenance turn off a large number of buyers, but invisible needed repairs will be exposed during inspections. If the buyer finds the deferred maintenance too overwhelming they may just immediately cancel. You could lose that one buyer that was willing to pay the highest price for your home. Typically on higher end homes buyers want a price reduction or repair credit to do the work themselves.
It's far more beneficial for sellers to organize the repairs on their own if their goal is to get as much money from the home as possible. Often times you can often have this work done for far less than the buyer would like to deduct from the home's price.
Regardless, you can't neglect repairs to your home because they will cost you money in one form or another.
Pre-Sale Inspection
Remember the home repairs that we talked about earlier? In most cases, you won't be aware of the repairs that need to be made unless you hire a professional inspector. Click here for our home inspection checklist
But, you'll want to do this before a potential buyer hires their own inspector to investigate your property. This will allow you to take care of outstanding repairs before your home goes on the market, meaning buyers can't use them as leverage to lower your asking price.
In general, these inspections cost around $600-$1,000 depending on the square footage and complexity of the property. But, they are easily worth it due to how streamlined they can make the rest of the process.
Home Preparation
Home preparation checklist items include decluttering, depersonalizing, organizing, landscaping, and deep cleaning. Of course many of these things you can do yourself, but if you must hire them out it's important to keep these costs in mind. Most of our clients have professional landscapers however the weekly once over isn't going to be precise enough when getting the home ready to sell. When it comes to deep cleaning, removing the screens and exterior window washing is a must.
Staging
You can't expect to sell your home for the price you'd like if the design, decor, and furnishings aren't helping the buyers imagine themselves living there.
When all necessary home preparation items are completed and a home is beautifully staged it creates an emotional appeal. When a buyer walks in and feels excitement - imagining themselves living there it drives a highest and best net to the seller.
This means you'll need to consider costs like applying a fresh coat of paint to your home's interior or exterior, new flooring, new hardware, new lighting, and more. Put simply, you'll need to make cosmetic improvements anywhere that's practical. At Compass we have a seller program that covers these upfront costs called Compass Concierge. Our team helps project manage this process.

Check out our article: Should I Renovate My Home Before Selling
Seller Closing Costs
Government Recording and Transfer Charges: For example in San Diego we have a documentary transfer tax (County Deed Taxes) of $1.10 per each $1,000 on the sale price or value to San Diego County.
Title Fees: Title company charges include recording, messenger, and wire fees. Seller's traditionally pay for an owner's title insurance policy which protects the new homeowner against any claims that could arise against the property from before they had ownership.
Escrow Fees: Escrow company charges include recording, messenger, and wire fees with an escrow fee of approximately $200.00 per thousand with a $300.00 base.
Real Estate Agent Commissions: The largest fee involves real estate commission fees between 5-7% of the listing price. Real estate commisions are paid by the seller and split with the real estate agent representing the buyer. The percentage is negotiated based on the experience of the agent and the amount of marketing and advertising dollars required to expose the property.
Home Warranty
Seller's provide a home warranty around $550-$2,000 dependant on the size and complexity of the home. This is very important because it adds a layer of protection for the seller if something happens in the first 12 months. The buyer wouldn't need to point fingers at the seller for "not disclosing, or hiding a material fact." They can call the home warranty company for an immediate repair.
Capital Gains Tax
Up to $250,000 of capital gains can be excluded if you are single, and $500,000 for married tax filers filing jointly. If you are subject to capital gains, in California they are taxed at the same rate as normal income. For married couples filing jointly the tax rate is 9.3% with income between $117,269 and $599,016 and 13.3 percent with income over $1,198,024.
Managing The Cost of Selling a House
With the above information about the nuances that influence the cost of selling a house in mind, you'll be well on your way toward ensuring that this process goes smoothly.
Want to learn more about how we can help? Feel free to get in touch with us today to see what we can do.