12 Things To Know About A Condo Inspection
Posted by Robert & Joy Aumann on Thursday, October 13, 2022 at 6:58 PM
By Robert & Joy Aumann / October 13, 2022
Comment
Condo Inspection Checklist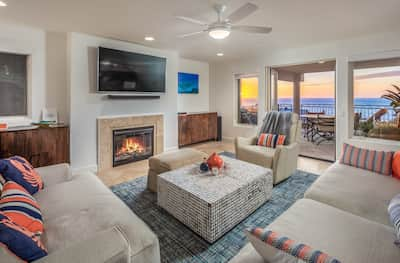 Buying a condo? Check out our 12 point condo inspection checklist and learn about a condo home inspection. We specialize in selling La Jolla condos, townhomes, land leases condos, and San Diego penthouses.
Condo Home Inspection
Due diligence on a condo that you are considering purchasing is not the same as a single family home inspection. You will need to inspect many of the same items punch list items, but the manner in which you go about it is very different. Below are 12 things to know about inspecting a San Diego condo or townhome when it is part of common interest developments.
#1: Who You Hire Matters
Selecting the right home inspector takes moments but is an important step. By default we direct our clients to Yelp where hundreds of buyers have provided detailed summaries of their experiences. You want to make sure your inspector is insured carrying both (E&O) Errors and Omissions and general liability insurance. You are hiring the inspector to go on another person's property and accidents happen. There are multiple certifications available to home inspectors. At a minimum they should be a Certified CREIA Inspector through the California Real Estate Inspection Association. Another recommended certification is Certified Professional Inspectors® which are InterNACHI members who have completed additional certification requirements. Additional certifications that can be earned under InterNACHI are pool and spa, chimney, home energy, plumbing, electrical, green building, and more.
#2: CREIA Standards of Practice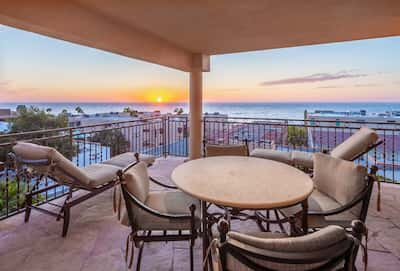 San Diego inspectors will not inspect any building "shared components" maintained by an HOA (Home Owners Association) due to CREIA standards of practice and legal precedence in a common interest development. Condo and townhome owners own the inside of the structure only therefore visual evaluation of the systems and components that are located within the dwelling unit are the only items inspected. It may be ok to comment on exclusive use adjacent areas like private balconies or patios. CREIA standards of practice do not advocate an inspector reporting on one or two HOA items like the roof or walkway while ignoring every other item in the subset of components like the community pool, fitness center, weight room, and building HVAC. They provide boiler plate language stating they will not be evaluating or reporting on conditions, areas or components that would generally be the responsibility of the home owners association (HOA) for maintenance, service and or repair. This typically would include such things as the roof, exterior trim and wall surfaces, grading and drainage and any components or areas beyond the dwelling and its specific parking area. We typically find that when a condominium community's landscaping is orderly, the pool is clean and operational, and there is limited visible wood rot and peeling paint, it's your first indication that the HOA is managing the complex in a positive manner.
#3: Unit HVAC
When performing due diligence on a condo you will find some heating and air conditioning systems are part of a central system building wide. If an HVAC is servicing the entire building there will be a boiler and radiators. It's helpful to ask the current owner for an SDGE break down of summer and winter AC and heating costs.
#4: Water Meters
We've found water meters can be separate for each unit and also centralized. For example many La Jolla condos have a centralized water meter and the monthly HOA dues cover the units monthly water usage.
#5: Building Elevators
Visually take a close look at the elevator. There should be a certificate inside that states when the last time it was inspected. Older elevators are in continuous need of servicing and after 25-30 years elevators need to be replaced.
#6: Ceilings and Floors
Instruct your inspector to look closely at ceilings for watermarks or stains that could indicate leaking plumbing from the unit above. Pulled back carpeting or loose tiles on flooring could indicate previous leaks.
#7: Who's in Charge?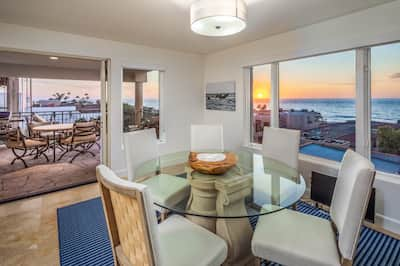 Smaller condominium communities have self managed HOA's where the resident's collaborate, vote, and make decisions as a whole. Larger complexes are managed by a professional management company with an elected board to make decisions on behalf of the community.
#8: The Conditions, Covenants and Restrictions (CC&Rs)
The Declaration of CC&Rs are actually recorded in San Diego county and are legally binding rules of the community. Once you purchase a condo you are automatically a member of the HOA. The conditions, covenants and restrictions (CC&Rs) are the rules of the community. Some of the lifestyle features addressed include:
Rental policy, the minimum length of time you are allowed to lease your unit for. Many San Diego coastal HOA policies are against less than six months due to the prevalence of seasonal and Del Mar racetrack vacation rentals. We've also seen 30 day minimums, 90 day minimums, and ones stating that you can not lease out your unit for the first year or two of ownership. This policy makes the units less attractive for investors. Solana Beach condos have the least prohibitive rental restrictions in the coastal areas. Coronado condos are all 30 day+ because of the cities ordinance.
Pet policy, can include how many pets, breed restrictions, and weight restrictions.
Personal grills, some balconies prohibit the use of individual barbecues or restrict the types and size of the grills allowed.
Guest parking, there are typically policies including guest parking permits required for overnight guests.
Which common areas and what maintenance items are covered under the HOA? There are some HOA's where you are responsible for the roof and exterior maintenance. If the condo is set up like a twin home with a shared wall, you'd have to cooperate shared expenses with your neighbor such as tenting for termites.
Which utilities are covered by the HOA? Some HOA's cover the basic cable package and water usage. Often times this is due to shared coax cables and water meters.
#9: Bylaws
The set of rules for the HOA are called bylaws. Bylaws dictate how the HOA day to day business is managed. They detail the frequency and how the HOA meetings are conducted and the board of directors officer duties and voting rights.
#10: Meeting Minutes
Essentially you are attempting to identify if the building is a maintenance liability, and if so does the HOA have adequate reserves, or is there strong probability of special assessments in the near future. The previous twelve months of HOA meeting minutes will help you identify prior owner concerns of any ongoing building maintenance issues. You will also be able to see any prevailing resident complaints and other minor issues brought to the attention of the board. We are working on an escrow now where the condo community in Encinitas has voted on replacing beach access stairs. They must work closely with a coastal engineer because they are mitigating safety along the receding bluffs.
#11: Financial Statements
The financial report will indicate any increases in the monthly dues on the horizon. The Maintenance reserves or reserve fund is intended to be able to cover 3-6 months of expenses or 1/3 of the gross annual fees charged to each resident. In the notes to the Financial Statements you may find hidden mention of tax problems, pending litigation, and upcoming major repairs. These may indicate a future assessment to each resident that will need to plan for.
When gross income exceeds $75,000 in a fiscal year, California law requires a CIRA's (Common Interest Real-Estate Association) financial statements to be reviewed by a CPA. Other bylaws dictate lower income amounts or even an annual audit. These audits can also be helpful bringing to light any ongoing concerns.
You want to make sure you get the prior year end statement which would have the associated financial statement notes. It may also be called the auditors report. There would be details regarding any pending litigation against the association.
#12: Condo Certificate
Also known as a condo questionnaire, a condo cert is necessary if you are obtaining a mortgage. The condo cert is ordered by the mortgage lender's processor prior to submitting the file to underwriting. The condo questionnaire is the manner in which a lender performs their due diligence in assessing the integrity of the condo community prior to a final lending commitment.
The lender is looking to verify if the HOA has enough liquidity to pay for future repairs and for proper liability insurance.
How many of the total units are non owner occupied? Historically tenant saturated complexes reduces future desiraiblity and can stagnate values. Mortgage lenders have little appetite to lend in a high investor owned community.
Is there a person or entity that owns a large percentage of the units?
How many unit owners are 60 or more days delinquent on common expense assessments?
Is the HOA involved in any active or pending litigation?
Are the project's reserves sufficient to fund the improvements?
If you love our content check out our most popular article: 47 home decorating ideas has over 500 readers each day!
Get Help from LUXURYSOCALREALTY
There is a lot that goes into investing in a San Diego condo for you. Besides help with the inspection, you will also need help finding the types of properties that suit your lifestyle. Fortunately, our team is the leading real estate team in San Diego for condo buyers. Nationally recognized as one of the top luxury teams in the country, you can be sure that you are benefiting from our knowledge and expertise when inspecting your prospective condo. For more information, contact LUXURYSOCALREALTY COMPASS La Jolla now.