43 Things to Know about an ADU in California
Posted by Robert & Joy Aumann on Thursday, October 6, 2022 at 8:05 AM
By Robert & Joy Aumann / October 6, 2022
Comment
ADU California
Are you a California resident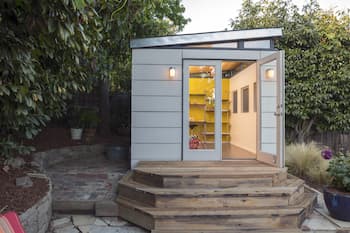 looking for a property where you can build an Accessory Dwelling Unit (ADU)? Over the past few years, ADUs have become increasingly popular and integral to community development.
Also known as accessory dwelling units, granny flats, companion units, guest casitas, in-law units, backyard cottages, secondary units, and more - these are standalone structures that can be used as additional living quarters. They are independent of the primary dwelling unit but usually include bedrooms, bathrooms, and a kitchen.
As you do your research and consider possible areas to build, it helps to be as informed as possible. Today, we're sharing 43 things that you need to know about building an ADU California style.
1. What Is An ADU In Real Estate?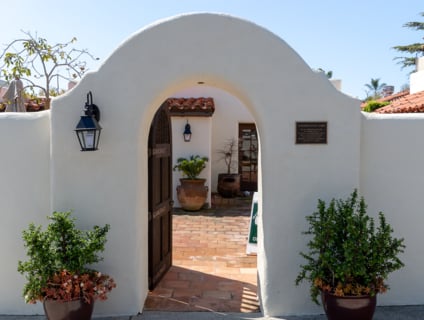 A common question we get asked is what is an ADU in real estate? ADU is a legal term used to describe a secondary structure or apartment located on the same building lot as a larger, primary residence. Whereas a JADU (junior accessory dwelling unit) is a smaller version of an ADU that does not exceed 500 feet. These living spaces are located within a proposed or existing single-family home or accessory structure (e.g. garage).
You cannot buy or sell an ADU or JADU independently.
Instead, most owners choose to rent their ADUs, use as a guest casita, or an art studio, gym, or home office. Adu's are a great way to earn regular passive income and a breeze from a property management standpoint. They are also a good solution for aging relatives, in-home health care providers, overnight guests, and college kids returning home.
Note most cities are not allowing rentals shorter than 30 days so make sure you check on that specific guideline if Airbnb nightly is a goal.
2. Building an ADU on Your Property
Looking outside and wondering, "How can I build an ADU on my property?" If you own a single-family home in California, you should be able to build both an ADU and or a junior accessory dwelling unit (JADU) on your lot.
Start with the Google Earth view of a lot site because of the reasonably accurate measuring tool to measure depth and width. You'll be able to see if there is alley access or driveway access.
You also want to make sure the lot is not in the coastal zone. If it is it requires an expensive and time extensive coastal development permit.
Before you build an ADU, you'll need to first check with your zoning office or planning team. These officials can confirm that an ADU can be built on your property. They'll also inform you of the permits that are required. San Diego residents can find out how their property is zoned on this link with the county (enter your APN # on the upcoming screen). Then you'll want to go to your county's municipal code by chapter. I've linked San Diego's municipal code for convienence.
Once everything is cleared, you can meet with an architect or licensed ADU contractor and share your vision for the space. Your team will pull the necessary permits, manage construction, and make sure the project goes according to plan. Before someone can use the ADU as a primary residence, a city or county official must perform a final inspection.
3. ADU Plans
There are many different plans and layouts available for ADUs. Most builders will charge a flat-fee permit package that includes both the cost of the architectural design plus the requisite plans. Homeowners who want to go the custom route will usually choose this option.
If you prefer an easier and more economical option, you can also browse ADU plans online. Look for ones that are pre-approved and designed using the most recent building codes in California. If you see any features that you'd like to modify, you can usually hire a custom drafting service to help you do so.
4. Prefab ADU
A prefabricated ("prefab") ADU is one that's manufactured off-site. Usually, building companies will create these in separate, standard sections. Then, they will deliver or ship those sections and quickly assemble them on-site.
As long as your lot is relatively flat and easy for large equipment to access, a prefab ADU can be a great option. These are typically less expensive than custom, stick-built models and are faster to build. However, if the terrain is more rugged or difficult to reach, it might not be a viable solution.
In addition, prefab ADUs aren't always a more economical option. While the price from the factor is usually cheaper than a quote from an ADU contractor, it's important to consider everything that the total price will include. If you require transportation or craning for the prefab structure, you'll usually pay a premium for those services.
There are also additional costs associated with pouring the foundation and running the utilities. Be sure to calculate the full price when comparing your options. In addition to stick-built and prefab ADUs, you can also find unique alternatives, such as units built from recycled shipping containers!
5. Different ADU Designs
ADUs are not one-size-fits-all. There are many different designs and styles you can choose from. These include:
Stand-alone

Garage Conversion

Over-garage

Attached

Prefab manufactured off site

ADU converted from existing space (can also be used as JADUs)
Your contractor can advise you on the type of ADU that would be best for your needs, city zoning, and lot size.
6. ADU Floor-Area Ratio
While you are free to choose any type of ADU design you want, there is one important restriction to understand: floor-area ratio. This measures the floor area of your property in relation to the size of the lot or parcel that it's built on.
If you're adding new square footage to your home through an ADU and the unit will expand your floor-area ratio, it cannot be larger than 800 feet. However, the California code allows for ADUs to be up to 1,200 square feet or 50% of living area. If your city or county follows this code, you may be able to build yours a little larger.
Detached ADUs also have a 16-foot height restriction as well as a 4-foot setback requirement.
7. California Housing Finance Agency ADU Grant Program
Did you know that California has a CALHFA ADU Grant Program in place to make ADUs more accessible and affordable? Provided through the California Housing Finance Agency (CalHFA), it can provide up to $40,000 toward the pre-development and non-recurring closing costs associated with constructing an ADU.
Predevelopment costs include but are not limited to:
Site preparation

Soil testing

Architectural designs

Necessary permits

Impact fees

Property surveys

Energy reports
Homeowners with low or moderate incomes are encouraged to apply for the grant. You can learn more about the CalHFA ADU Grant Program on the agency's website (linked above). The purpose of ADU-specific grants and government assistance is to create more housing units in California.
8. San Diego Housing Commission ADU Finance Program
The San Diego Housing Commission (SDHC) has created a program similar to the CHFA. Under the SDHC ADU Finance Program, low-income homeowners living in San Diego can apply for financial assistance when building an ADU.
This assistance can come in two forms:
Construction loans (up to $2,000)

Technical assistance to help homeowners understand and navigate the ADU building process
There are different criteria that interested applicants must meet before they can apply. All of the details are laid out on the SDHC website.
9. New ADU Laws to Know
There were new ADU laws in California in 2021 and 2020. These laws removed many restrictions on the ADU building process. They also included updated measures to promote and encourage new ADU construction.
We'll cover some of these updates in the next few points.
10. Owner Occupancy For An ADU
Under the new laws, owner occupancy is not a requisite to ADU construction. This means you don't have to live in the primary home or the ADU itself to start the project.
This change benefits investors and landlords who manage their ADU properties from afar. Now, you can apply for an ADU to serve as your rental or investment property.
Note that this legislation is up for review on January 1, 2025. All ADUs that are approved before that date are considered exempt from any owner-occupancy restrictions that the state may enforce down the road.
11. ADU HOA Restrictions
Prior to this new legislation, a homeowner's association (HOA) could prohibit someone from building an ADU on their property. Now, that prohibition is no longer in place.
As long as your lot is appropriately zoned for single-family, residential use, you are free to rent it out and use it as you see fit. This holds true even if your HOA restricts or outright prohibits it.
12. ADU Historic Property Restrictions
State law also allows homeowners to build an ADU in a historic district. You can even add one to your property if your home is protected under historic preservation clauses.
Note that if you build a secondary dwelling on any property that's set aside as a historic resource, it may be subject to additional review by your local historical committee. These committees are in place to ensure that all structures complement the area's historical character.
13. ADU Changes to Sizes, Lots, and Setbacks
Under the new legislation, municipalities cannot put restrictions in place regarding ADU lot coverage and minimum lot size. Now, homeowners can build ADUs that are at least 800 square feet, as well as JADUs that are smaller than 500 feet, regardless of the lot size.
In some areas, setbacks are no longer required at all. In others, they're limited to four feet, which maximizes buildable space. While these rules are more flexible, keep in mind that all fire code setbacks are still in effect.
If you're doing a garage conversion that doesn't require any additional square footage, you can leave your existing garage where it is, even if it's on the property line. However, if you are making an expansion to a garage conversion, you're still required to have the requisite four-foot rear and side setbacks.
14. ADU Permitting Easier & Faster
Previously, all permits for single-family and multifamily ADUs had to be approved within a 120-day period. Now, that period is shortened to just 60 days. This means there are fewer hoops to jump through and less time to wait before you can start building!
Plus, once you start building, you'll find that the standard statewide guidelines make the process much less complicated than before. Now, most parts of the project are streamlined, following a set of requirements that vary little from one region to the next.
15. ADU Lower Impact Fees
Impact fees are one-time charges imposed on property developers by local agencies, districts, and water companies. These fees are in place to offset the impact that the structure will have on public infrastructure.
Now, any ADU that measures smaller than 740 square feet will be exempt from such fees. If the unit is larger than 750 square feet, the fee must still be fair and reasonable. In this case, it must be charged in proportion with the square footage of the ADU and the square footage of the main home.
If you have converted an ADU or JADU from an existing space and it is not a detached unit, then you are also exempt from most impact fees, including utility connection fees and capacity charges. Before these new laws, those attached units were considered new residential uses and were charged accordingly.
16. State and City ADU Legislation
Prior to January 1, 2020, local jurisdictions could set prohibitive permitting and building restrictions, making ADUs less accessible.
Now, new state laws take precedence over local regulations. This means that all jurisdictions, across every city or county in the state, must comply with them.
17. New JDU Size Limits
According to the law established in 2020, state and city ordinances must allow homeowners to build a one-bedroom ADU up to 850 square feet. If the ADU will contain more than one bedroom, it cannot exceed 1,000 square feet.
18. ADU Parking Rules to Know
Most ADUs are required to have their own designated parking spots for residents. However, the state mandates that if the property is located half a mile or less from a designated public transport station, then the new, detached ADU does not need to have its own, additional parking space.
19. Jurisdiction vs. Ordinance vs. Overlay For ADU's
As mentioned, all regions are required to follow California's ADU building laws. However, there is room for regional control as long as the minimum state requirements are met.
This can get confusing, so it helps to know these three terms:
Jurisdiction
This is the legal body that will determine your property's building codes. Jurisdictions can be cities or counties.
Ordinance
This is the set of rules that your jurisdiction passes. Ordinances do not change state laws, but they can serve as addendums to them. While all ordinances follow legally-mandated minimums, some offer enhanced flexibility for homeowners.
Local ordinances may adjust certain standards, such as ADU parking, height, lot coverage, setback, and maximum unit size. If your jurisdiction does not have an ADU ordinance, then state laws will apply.
Overlay
This is a local rule that could make a difference in the outcome of your ADU project, affecting how large or high it can be. Examples include floor-area ratio, architectural design restrictions, and neighborhood rules.
Your ADU designer should be well-versed in local overlays and understand how to work around them.
20. Ways to Use Your ADU
Many homeowners build an ADU to house their family members. It can be an ideal place for aging parents, as well as young adults who haven't yet moved out on their own but still prefer their own privacy.
However, this isn't the only way you can use yours. Other ideas include:
Renting it out for passive income

Using it as a work-from-home space or office

Converting it into a craft, fitness, or music studio
If you're retired and ready to downsize, you could even build an ADU and move into it yourself. This way, you can rent out your larger primary home and earn a passive income.
21. ADU Multi-Family Housing
It might seem as though adding an ADU would transform your property into a multi-housing unit. However, this is not the case. According to state law, a property with more than one detached house is still treated as a single-family home.
This means if you own a primary home and an ADU and the two units are not structurally attached to each other, these buildings are not considered multi-family housing.
However, if you do manage a multi-family structure and you have areas around your property that are not used as functional living spaces, you can convert those areas into ADUs. For instance, you may have storage rooms and garages that are sitting unused. By converting them into rentable ADUs, you can help your property generate even more income.
22. ADU Minimum Lot Size
There is no minimum lot size required to build your ADU. However, you'll need to make sure your property is big enough to accommodate minimum ADU sizes because there are restrictions in that regard.
California State Code requires that all ADUs be at least 150 square feet. This is the case regardless of the type of ADU it is.
23. Positioning an ADU on Your Property
As a general rule, most ADUs will go in the backyard. It must be positioned at least four feet from your property lines on the rear and sides unless you're converting an existing garage. You can build a fully-detached ADU or one that's attached to your main residence or garage.
24. ADU Pedestrian Access
According to state law, all ADUs are required to provide pedestrian access from across the street. You must provide a walking path that is at least three feet wide.
It should run from the front yard or sidewalk to the ADU. A driveway is considered an acceptable access point.
25. ADU Property Size Minimums and Maximums
Acceptable ADU sizes in California can be a little confusing. It's important to know how big or small you can build yours, so here's a quick breakdown:
Minimum size an ADU can be: 150 square feet

Maximum size a JADU can be: 500 square feet

Minimum size your jurisdiction must allow, regardless of neighborhood/development requirements: 800 square feet

Minimum size a one-bedroom ADU can be, given compliance with development rules (e.g., floor-area ratio): 850 square feet

Minimum size a two-(or more)-bedroom ADU can be, given compliance with development rules: 1,000 square feet

Maximum size allowed for detached ADUs in California: 1,250 square feet (though individual jurisdictions can allow more)

Maximum size allowed for attached ADUs in California: 50% of the primary home's square footage

Maximum size allowed for converted structures (e.g., barns, detached garages): No limit
26. ADU Converting Existing Garages
New laws require detached ADUs to be within four feet of your property line. However, you might wonder if you can convert a garage that's located fewer than four feet away from that line.
In some cases, the answer is yes. As long as your garage was legally permitted when it was first built, it's considered grandfathered in under the new rules. This means that you can convert it into an ADU even if it doesn't comply with the new setback restrictions.
27. ADU Financing Options
If you do not qualify for a government grant program, there are still ways to finance the cost of an ADU build. Some of the available options include:
A home equity line of credit (HELOC)

A cash-out refinance

A renovation loan

A construction loan
You can speak with a loan officer at your bank or credit union to learn more about your financing opportunities. The cost of building an ADU can vary greatly depending on the size and special features you add to yours. In general, a garage conversion ADU tends to be the most economical type of build.
However, these projects aren't always easy or straightforward. Converting a garage often requires a significant remodel.
You may need to add or enhance electrical work, as well as add new systems, including HVAC and plumbing. Make sure to account for those upgrades in your budget.
28. Ideas for ADU Interiors
Once you've built your ADU, the real fun can begin. There are lots of different options for ADU interiors, and the sky's the limit when it comes to your decorating on a budget & inspiration.
If you're building a detached unit from scratch, it's best to work with an interior designer who can help your vision come to life.
Think about the kind of vibe you want your ADU to evoke, and which materials and finishes will give it that feeling. For instance, many homeowners are choosing to embrace a modern farmhouse style, which blends chippy, rustic antiques with fresh, sleek accessories for a unique, upcycled look.
Whichever style you prefer, aim to keep the look timeless. This way, you won't have to redecorate or renovate if trends change down the road. A neutral color palette, plenty of natural and wired lighting, and streamlined furniture pieces are always in style.
29. Plan for ADU Multi-Use Flexibility
Especially if you plan to use your ADU to age in place, it's important to incorporate elements that pull double duty and can grow with you as your lifestyle needs change.
For instance, instead of designating one room in the unit as a home gym only, consider adding a fold-down wall table in the room. That way, you can turn it into a home office and hop on a Zoom call at a moment's notice. You can also turn it into a makeshift bedroom by installing a Murphy bed or transform it into a kitchen with a plug-in cooktop and minibar.
The more you can maximize your available space, the more purposeful each room in your ADU will become.
30. ADU Budget Line-Item Costs to Consider
Many homeowners assume that an ADU will be inexpensive to build, given its small size. While this is sometimes the case, the reality is that these structures usually cost more per square foot than their larger counterparts.
This is because there's an array of budget line-item costs that you'll need to consider. These can include:
Engineering

Grading

Permits

Plan checks

Drainage

Actual construction

Fencing

Landscaping

Utility trenching repairs

Patios
This is why there are multiple programs in place to help offset the costs for homeowners who want to afford an ADU but do not have the income to tackle an expensive build. Before you jump into this process, speak to a financial advisor to make sure it's a viable option.
In addition to these various expenses, remember to factor location into your budget. An ADU in a popular, growing, and highly desirable locale will naturally cost a little more. For instance, the ADU cost in San Diego might be a little higher than other locations because you're close to tourist hotspots, shopping centers, and cultural attractions.
31. ADU Typical Project Timelines
Every ADU project will be unique in its own way. However, there are general timelines that can help you gauge how long yours might last. Most of the time, garage conversions will usually take around two to three months to complete.
If you're building an all-new detached ADU, you can expect the process to take between four and six months. Of course, that's just the actual construction. You'll also need to allocate time to prepare and decorate the interior before you move in.
32. ADU Connecting Utilities
Are you interested in connecting your new ADU utilities to your existing home? You can do so with electrical, but you'll need to connect your sewer line directly to your lateral in the front yard. You'll also need to connect the ADU water line to your water main.
These are city requirements that apply across the state.
33. Research ADU Appliances
When you're working with smaller square footage, you need appliances that can pack a lot into a small size. Thankfully, you can now find many small ADU appliances that are just as powerful and robust as their larger alternatives.
Here are some ideas to consider:
HVAC: Mini-splits, or ductless mini-split air conditioners and heaters, are efficient and scalable. They're a great way to heat and cool your HVAC without the size and costs of a traditional system.
Water heater: A tankless water heater provides hot water on demand, only when it's needed. This helps you avoid standby energy losses that you incur with tank water heaters, which saves you money.
Dishwasher: Look for a compact model that will fit slimly into your kitchen but still hold around 10 place settings.
Refrigerator: Some ADUs are spacious enough to accommodate a full-size, 36-inch fridge. If yours isn't, there are lots of excellent 30-inch fridges that you can consider.
Oven: Instead of installing a 30-inch to 36-inch wide oven and cooktop range combo in your ADU kitchen, think about installing a smaller, 20-inch to 24-inch gas or electric range with four burners. This will help you conserve much-needed space on your countertop.
Your contractor and interior designer can also provide recommendations for ADU appliances that can help you get the most use out of your new space.
34. Plan Your ADU Kitchen
The kitchen is the heart of the home, and this is especially true in an ADU. While an ADU kitchen will have most of the conveniences of a standard kitchen, it will also include some unique demands.
Before you begin picking out appliances and designing your layout, check to find out what specifications your municipality requires. Some cities in California will have minimum kitchen square footage requirements that you'll need to follow. Others might require certain types of appliances.
One example is Santa Clara County. Here, an ADU is required to have a full kitchen, but a JADU is permissible with an efficient kitchen only.
35. Plan Your ADU Bathroom
Next, let's talk about bathrooms. In most ADUs, you'll still need all the basic necessities, although you'll need to focus on saving space and conserving energy.
Again, check with your local municipality before you put on your designer hat. In cities like San Jose, homeowners are required to abide by city-specific standards when designing and laying out their units.
There, all ADU bathrooms must have a sink, shower, and toilet. They also limit each ADU to no more than two bathrooms and mandate that the units can only have a maximum of two bedrooms, at a maximum size of 400 square feet each.
36. Fine-Tuning Your ADU Layout
If you want to skip the legwork of designing your ADU layout on your own, you can find pre approved ADU plans that are ready to go. These are ADU designs that have already been vetted by city building and planning departments. This way, they're fast-tracked for approval so you can get started as soon as possible.
One example is the Standard Plan Program that the Los Angeles Department of Building and Safety (LADBS) recently launched.
This program allows homeowners to choose from 20 different pre-approved layouts and designs for their ADU. Private, licensed architects designed all of the plans, and engineers were brought on board to accommodate different site conditions. Then, the LADBS team reviewed and pre-approved them, ensuring they complied with all requisite building, residential, and green codes.
It's important to distinguish, however, that these designs do not already have their building permits in place. Rather, it simply means that a majority of the permitting process is ready to be accelerated as soon as the designer submits the application on your behalf.
By working with a professional construction company or a city planner, you can expedite the building permit submittal process. You'll know that you've considered everything on your department's ADU universal checklist, and you shouldn't run into any snafus that could hinder your timeline.
37. Find the Right ADU Team
When you're planning an ADU project, you need the right people by your side. It's important to find qualified, California ADU contractors who can help you plan, manage, and oversee every step.
These projects differ in many ways from traditional builds and you need partners who are well-versed in the nuances of the ADU realm. In addition, you also need experts who understand your local laws and can make sure you have all of your bases covered.
A local real estate company can help you connect with reputable, professional contractors who can turn your ADU vision into a beautiful reality. Before you begin your search for the right contractors, start by narrowing the field.
Search for builders who are local to your area. They'll be the most familiar with your city's regulations and will be able to easily navigate the roadways near your home.
In addition to talking with a real estate agent, you can ask your friends and family members for recommendations, or hop on social media and check with your online followers. You can also perform a location-specific Google search with a query such as "ADU in La Jolla", "ADU contractors in San Diego", or "ADU San Diego".
38. New ADU Changes on the Horizon
In 2022, there are two new California ADU laws that went into effect. These were a little more controversial than the ones updated in 2020 and 2021.
Known as Senate Bills 9 and 10, these laws were developed to encourage new ADU housing without eliminating existing, low-income housing. Supporters claim that these Bills will be instrumental in fighting the state's ongoing housing crisis and support its long-term growth.
Our next two points will cover each piece of legislation in greater detail.
39. ADU Single-Family Lot Splitting
Under Senate Bill 9, California property owners will be able to split a single-family lot into two distinct, separate lots. Each lot must measure at least 1,200 square feet.
Once they split their lots, they can choose to add a separate home on the other lot. Or, they can split it into two spaces and build duplexes on each one.
However, they are not allowed to conduct short-term rentals, and all units must be rented for at least a 30-day term. This is the state's way of making sure that they build liveable structures that are appropriate for long-term residency.
In essence, this allows property owners to have a total of four housing units on their property. However, they must sign an affidavit stating that they will occupy one of the units they build and use it as their primary residence for a minimum of three years from the date they split up the property.
40. Navigating New aDU Controversy
Senate Bill 9 is controversial because before this law was passed, ADU laws in California mandates that only a standalone house and an ADU could exist on a single-family lot. The law also required that the attached, smaller unit could not exceed 500 square feet in size.
However, lawmakers explain that this new legislation will allow more housing units to be constructed throughout the state. The overarching goal is to combat homelessness while preserving more affordable units that already exist.
41. Properties Exempt From New ADU Construction
Properties that are exempt from new ADU construction related to Senate Bill 9 include:
Farmlands

Wetlands

Properties at risk of flooding

Properties at risk of fire
In addition, any newly constructed ADU in California must not require the alteration or destruction of affordable or rent-controlled housing that has been occupied by tenants in the last three years. This new law also excludes properties that are located within historic districts or listed as historic landmarks.
By enforcing these restrictions, lawmakers hope to preserve local affordable housing that has already been created. They also want to preserve the aesthetic and meaningful presence of local historic districts.
42. Changes to ADU Ordinance Rules
Under Senate Bill 10, local governments will have an easier time rezoning neighborhoods that are adjacent to mass transit and urban areas. It also allows city leaders to bypass requirements first enacted under the California Environmental Quality Act.
What does this have to do with ADUs in the state? Supporters explain that Senate Bill 10 will allow California ADU ordinances to be approved much quicker, with less red tape in the way. They propose that these time savings can also translate into cost savings.
43. The ADU Movement Is Heating Up
The ADU movement is on the rise, and it only appears to be trending upward. As lawmakers work to make these units more accessible, the buzz and interest continue to grow. Whereas tiny homes dominated the real estate market a few years ago, these are more convenient and practical for the long term, appealing to a wide range of inhabitants in all walks of life.
By investing in an ADU now, you can stay at the forefront of this growth and take advantage of new perks and opportunities that are sure to arise.
Discover All of Your ADU California Options
Are you a Golden State homeowner or property owner looking to maximize your space? If so, it's time to consider an ADU California style.
These units allow you to earn a passive rental income right in your backyard. Or, you can build one for a loved one who needs nearby support. You can even use it to extend your own living space, building an epic home office or gym.
No matter what you have in mind for yours, we'd love to help you get there. Our agents are experienced in every aspect of Southern California realty, and we know all the best spots to put down roots. Contact realtors in San Diego today to learn more and get started!