Bay Park San Diego Homes For Sale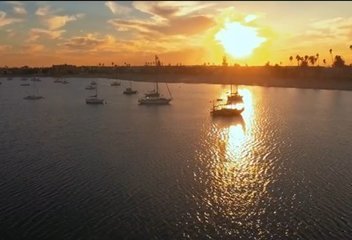 Research real estate market trends and find Bay Park San Diego homes for sale. Search for newly listed homes, open houses, recently sold homes, and recent price reductions. To change how the search is displayed, click the gray button next to "Sort" to display houses by price, number of bedrooms, or days on the market.
*Be sure to register for a free account so that you can receive email updates whenever new Bay Park listings come on the market and if you're in the market for a home today, reach out now for our exclusive off MLS pocket listings!
Available Homes In Bay Park
Bay Park San Diego Real Estate
June 25, 2022
$1,465,000
Med. List Price
Bay Park San Diego Real Estate by Price
Bay Park and Bay Ho Condos
Nearby Bay Park Communities
How's The Market In Bay Park?
We have (updated weekly) market data for 92117!

Bay Park Real Estate Agents
Having thoughts of buying or selling in Bay Park? When you're buying a home or selling a home, the right team can make or break a deal, especially in a market as complex and competitive as Bay Park San Diego. Through aggressive advocacy and proven competency, our local Bay Park real estate agents are committed to guide you through the entire real estate process from start to finish. We are a team of highly strategic Bay Park selling experts, skilled negotiators, seasoned marketers, and loyal confidantes. Reach out now to the LUXURYSOCALREALTY team to learn more about buyer and seller representation in Bay Park and to receive our 92117 real estate market reports.
Bay Park San Diego The Best Place To Live
Bay Park is in 92117 and 92110 zip codes. Due to the city's amazing weather, an abundance of local amenities, stable housing market, and consistently low crime rate, Bay Park is frequently rated one of the most liveable towns in Southern California. Bay Park is part of the San Diego suburb of Clairemont, located east of Mission Bay and Mission Beach. It is an area that is also known as Clairemont Mesa. As a whole, Clairemont covers an area of just over 13 square miles and more than 80,000 people choose to call this city home. Clairemont is made up of several smaller neighborhoods, including North Clairemont, Clairemont Mesa East, Clairemont Mesa West, Bay Ho, and of course, Bay Park.
While it can be difficult to commute into the city from some of the outlying parts of San Diego County, Clairemont lies just 11 miles north of the city center, providing its residents with a reasonable commute time. Clairemont is perfect for those looking to work in the city but live somewhere more affordable. Bay Park is particularly popular because it lies at the southern end of Clairemont, meaning that the residents of Bay Park will have an even shorter commute than those people living in Clairemont's other neighborhoods. One of the drawbacks of living in Bay Park is that the area is less walkable than some of the other coastal cities near San Diego. This, coupled with the lack of public transportation into the city, makes owning a car a necessity in Bay Park. Having said that, there are still plenty of opportunities to get outside and walk around in Bay Park. It is a pet friendly town, so you will always see someone walking their dog to or from one of the area's many parks. The Clairemont City Council began work on the Bay Park Village Subdivision in 1936. Shortly after this decision was made, Bay Park Elementary School was built - a school that is still in operation today. Like the rest of the schools in the area, Bay Park Elementary School is proud to announce that its students continually exceed expectations on state administered testing. The public schools in Bay Park and the rest of Clairemont are overseen by the San Diego Unified School District. You can be sure that your children will be getting a good education should you choose to relocate to Bay Park.
Living in Bay Park
Bay Park is a fairly diverse area, with large communities of German and Ukrainian descendants - something that is unusual in this part of the country. The one drawback of this region is that the cost of living is so high when compared with other areas of the country, but that is to be expected when you are residing in a coastal paradise. Because of these factors, the San Diego Metro area is consistently ranked one of the top real estate markets to watch.
Bay Park San Diego Real Estate
The city of Bay Park has a median home value of just under $700,000. Its median list price per square foot is only slightly higher than the San Diego Metro average, making it one of the more affordable cities north of Downtown San Diego. The properties for sale here range from older, single-family homes that were built in the 1950s and 60s to newer homes and condos that were built in the early 2000s. Many of the older homes have been remodeled, with a 2nd story or upper deck added in order to make the most of the community's stunning views. One of the great things about Bay Park real estate is that it is more affordable than many of the properties for sale in other, neighboring communities. The area's spectacular view of Mission Bay is unbeatable - who wouldn't want to live here? If you are interested in a Bay Park home, our team advises that you act quickly. You will not want to miss out on the opportunity to purchase an amazing home or condo. We are just a quick phone call away if you have questions or would like to learn more about the fantastic homes for sale in Bay Park.