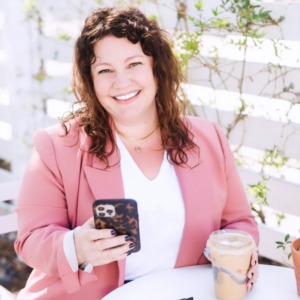 Luxury is an experience, not a price point.

I relish in being part of significant moments in my client's lives and love to do so as a residential real estate agent. Driven by creating genuine connections, I take pride in providing an elevated and totally personalized level of service as a member of the LUXURYSOCALREALTY team.

While I am originally from the east coast, my family relocated with the Navy to Coronado over 25 years ago, and I have loved San Diego ever since! I have such a passion for this city and sharing my local knowledge of where to find the best of everything and anything; with my comprehensive market knowledge, exceptional customized service, and superior negotiation skills, I am the ideal choice to represent you in your next home purchase or property sale. You can feel confident in my ability to see that every part of your experience is handled with expertise and care.

When I am not making home ownership dreams come true, you can find me cooking something delicious at home or dining out somewhere around town, reading the most recent pick from my book club, planning a dreamy vacation or staycation, or taking a stroll around my neighborhood with coffee in hand.