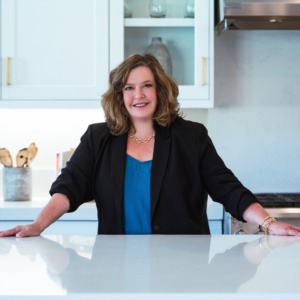 Anne Virjee is a partner in the award winning, top producing real estate team LUXURYSOCALREALTY at Compass San Diego. Based in La Jolla, California LUXURYSOCALREALTY Realtors are a team of highly-trained who connect their clients with their dream homes, sell homes for the highest price possible, and put their client's best interests first. With more than nineteen years of experience selling real estate in San Diego, Anne Virjee has specialized market knowledge and expertise that is second-to-none. Known for her high-energy and positivity, Anne has a consultative approach with her clients in tireless pursuit of your happiness and with a people-first philosophy.

Anne has a B.F.A. in Interior Design and Historic Preservation from Savannah College of Art and Design, the premier college in Historic Preservation. She has worked to place homes on the Historic Register and has extensive knowledge of spatial planning, acclaimed, and historic building materials. Her admiration for architecture and design, and enthusiasm for client satisfaction is instrumental in successful collaborative negotiations.

Anne is an empty nester after raising her two daughters in North County and now loves to travel, attempt to make bread, play pickleball, and reconnect to her love of art and design. She has been actively supporting Solutions for Change for many years as well as various other local and national charities. If you or someone you know is considering a, entrust them to Anne's care.